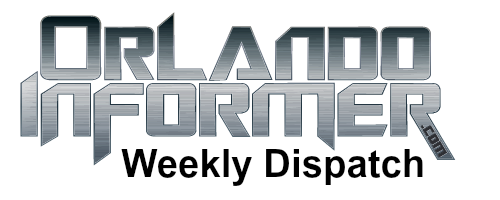 Special announcement
Earlier this year I began a transformation of our website as we, along with the Autobots, prepare to do battle with the Decepticons this summer at Universal Orlando Resort. Now we complete that transformation with the biggest announcement in our site's history:
Starting this week the OI Universal Center, home to the world's largest and most up-to-date resource for Universal Orlando vacation planning, becomes completely free for everyone to access. That's right, over 200 pages of content covering all aspects of Universal Studios Florida, Islands of Adventure, and Universal's on-site hotels are totally open for all to read — no subscription required.
Learn more about the new Orlando Informer
Currently a subscriber? We've saved something very special for you — learn more.
OI Universal Center updates: April 7 – 13, 2013
Prepare to UPGRADE YOUR ADVENTURE to Universal Orlando with our Weekly Dispatch. This is a summary of all the latest Universal news and activity on our site. Please note that these updates are listed from newest to oldest:
4/13 – We've got more Mardi Gras at Universal Orlando tonight! Get ready for a crazy-fun party atmosphere, an electrifying parade, and this weekend's artist live in concert: Pitbull (gonna be a busy night). To view our insider's guide to Mardi Gras 2013 with complete information and expert advice, click here.
4/13 – Last month I started a project to capture some of the most memorable and entertaining moments at Universal Studios Florida, Islands of Adventure, and across the resort. My new video series is aptly called "Universal moments" and it already has over 30 minutes of unique experiences you'll only find at Universal Orlando. See them all (and several hundred other uploads if you'd like) on our YouTube Channel.
4/12 – Congratulations to OI Forum member Tina, who just won a $50 Universal Orlando gift card as part of our OI Forum giveaway! If you're Tina, check your inbox for a message from us. If you are not Tina, don't worry because we're giving away another gift card next Friday. Check out the big announcement we made earlier this week to learn more!
4/12 – Today is the first in a series of Grad Bash & Gradventure events hosted in the evening at Universal's theme parks. On these dates both parks open at 8:00am (7:00am for IOA Early Admission) and close at 6:00pm. In addition, USF's Cinematic Spectacular nighttime lagoon show will not occur. Visit our Universal Snapshot page for a complete list of dates and additional information.
4/12 – Universal apparently had a change of heart about closing down Dragon Challenge every day until noon in April. They announced that this would happen starting on April 9, but on April 11 they removed the notice. This is good news for thrill fans heading to IOA this month (although we still recommend that you visit WWoHP in the evening unless you have Early Park Admission).
4/11 – Free public wifi is now available at Universal Orlando, but it isn't quite what we were all hoping for. At this point it is only accessible at the far end of Universal Studios Florida, near Fear Factor, and seems to be a temporary gesture to support the new Universal ScreenPlay app. To see what we know so far, visit this post in the OI Blog.
4/9 – We have three new OI Answers for your enjoyment and education: Best Universal Orlando on-site hotel room for five people? View our answer. Where can I expect to find photographers at Universal Orlando? View our answer. What is UCF's Universal Knights on April 21 and what do I need to know about it? View our answer.
4/8 – SWEEPSTAKES ALERT: Last week we notified you that the first band has been announced for Universal's Summer Concert Series: Big Time Rush on June 8th. Now, thanks to Nickelodeon, you can win a trip to Universal and meet the band before the concert. To learn more and enter the sweepstakes, check out our Summer Concert Series page.
4/8 – Universal's Military Salute program, which provides a complimentary 3-day Park-to-Park admission ticket to all active duty and retired service members, has been extended to May 15, 2013. Keep in mind that tickets must be redeemed at a military base ticket office (ITT/LTS). Visit UniversalOrlando.com/military to learn more.
4/7 – Universal's Cinematic Spectacular at USF will not run on these dates: April 12, 14, 17, 19, 26, 27, and May 3, 4, 10, 17. These include all of Universal's Grad Bash event nights and a few extra nights too. See all attraction closures and get an overview of everything happening across the resort on our Universal Snapshot page or view our crowd calendar for more information.
[youtube_video]dED0t_LbpcM[/youtube_video]
See our full collection of "Universal moment" videos
New on the Orlando Informer Blog
Along with our encyclopedia of Universal Orlando vacation planning information, our weekly blog posts also provide you with an entertaining and informative way to learn more about everything there is to do in Orlando. Here are our new posts:
Margaritaville Volcano Nachos – bring that volcano home!
Accessible fun for all ages: Enjoying Universal Orlando with my grandparents
THE BIG 5: Top five incredible entertainment features of Orlando International Airport
Kings Bowl Orlando: I-Drive has a new hot spot for drinking, dining & bowling in style
Rumor round-up for April 12, 2013: Hogwarts Express in the sky, Moe's Tavern hiring, new bridges at Universal & Disney, Avatar update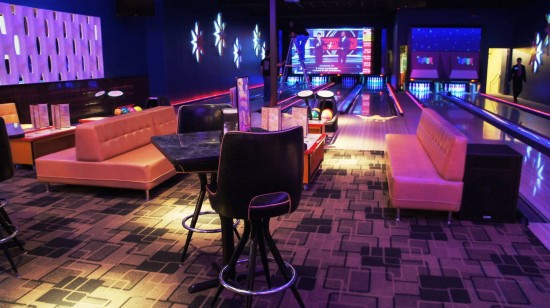 Useful links
Get our Weekly Dispatch sent directly to your email inbox
Start planning the prefect Universal Orlando vacation right now
Learn more about joining the OI Forum