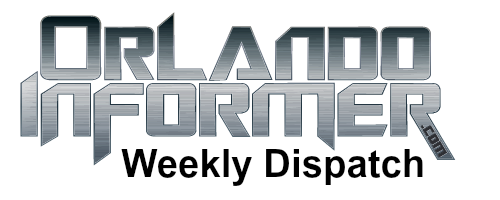 OI Universal Center updates: April 21 – 27, 2013
Greetings, vacation planners! Prepare to UPGRADE YOUR ADVENTURE to Universal Orlando with our Weekly Dispatch. This is a summary of all the latest Universal news and activity on our site. Please note that these updates are listed from newest to oldest:
4/27 – I had another really fun visit to Universal Studios Florida and Islands of Adventure today! I cordially invite you to view my live in-park photo updates on our Facebook page, or see literally ten times the action by following us on Twitter and viewing our feed. Roll out!
4/27 – Special event reminder: Friday and Saturday are the next event dates for Grad Bash, a private function hosted in the evening at Universal's theme parks. For regular guests both parks open at 8:00am (7:00am for IOA Early Admission) and close at 6:00pm. In addition, USF's Cinematic Spectacular nighttime lagoon show will not occur. Visit our Universal Snapshot for additional information.
4/26 – We have two new OI Answers posted and you guessed it — they're about Transformers: The Ride opening so soon! How do I sign up to be a part of soft openings for Transformers? View our answer. Transformers and touring plans for Universal Studios Florida? View our answer.
4/25 – More Transformers news: First, Universal has released "classified intel" showing a rendering of Evac, the new Transformer that serves as the attraction's ride vehicle. Second, we have confirmed the attraction's height requirements. You can see photos of the ride vehicle, find out the height requirements, and learn so much more on our Transformers: The Ride page. (Psst. Grand opening June 20th?)
4/25 – Did you know that, in addition to the 200 pages we already have published in the OI Universal Center, our blog features the world's largest collection of posts dedicated to Universal Orlando? What's more, our blog also covers Walt Disney World, SeaWorld, and much more. Now you can easily get daily notifications of new OI Blog posts sent straight to your email inbox by signing up here.
4/24 – Transformers update: A few little birds have told me that team member training and rides will happen throughout May and the general public will get the first chance to experience Transformers at the beginning of June — and that we're looking at June 20th for a grand opening. Please remember these are RUMORS. Visit our Transformers: The Ride page to learn more.
4/23 – Universal has announced the official dates for Halloween Horror Nights 2013. You can see the complete list on our HHN 2013 page. It is worth noting that no other details have been released, so we don't know the theme, any houses, ticket prices, or whether Universal will bring back the classic scare zones — which we certainly hope they do!
4/23 – Price increase alert: As of April 22, 2013, Universal Orlando has raised prices on all their annual passes — Power Passes increased by $10 and Preferred/Premier Passes increased $20. I'd say this is a very good sign that a general admission price increase is coming soon (you can thank Transformers!). Learn more
4/23 – Now through May 24 Florida residents have the opportunity to buy a 1-day ticket and receive a second day of admission for free (is this a way of saying "sorry" for increasing annual pass prices — see below). Please note that you'll need to use your ticket before May 26 to take advantage of this promotion. Learn more
4/21 – One Fish, Two Fish, Red Fish, Blue Fish in IOA's Seuss Landing will be closed for seasonal maintenance April 21 through May 5. For more ride refurbishment news and a complete look at everything happening right now across the resort, visit our Universal Snapshot page.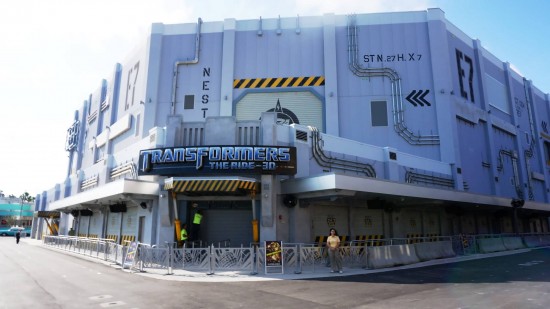 New on the Orlando Informer Blog
Along with our encyclopedia of Universal Orlando vacation planning information, our weekly blog posts also provide you with an entertaining and informative way to learn more about everything there is to do in Orlando. Here are our new posts:
Disney's Animal Kingdom turns 15: An ode to Orlando's most underappreciated park
This week's Harry Potter expansion news is all about Hollywood — still waiting for Orlando details to be announced
OI Share: My concert review of The All-American Rejects at Universal Mardi Gras (old and new fans rock out to AAR songs from across their 10-year career)
LEGOLAND Florida brings back police, fire & EMS appreciation days in May – show your ID for free admission
Transformers at Universal Orlando: Technical rehearsals, grand opening date, Evac ride vehicle & inside the queue
Disney Parks kick off "Monstrous Summer" with 24 hours of magic on May 24; Disney Magic cruise ship gets new experiences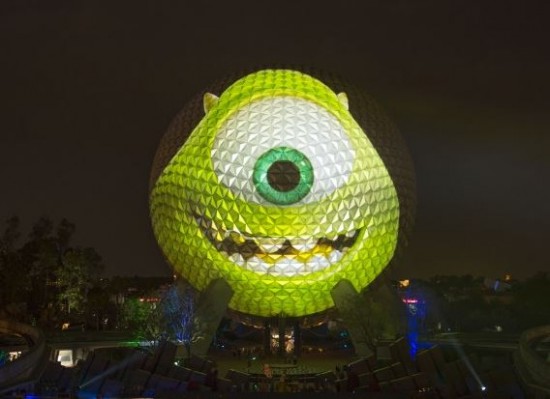 Useful links
Get our Weekly Dispatch sent directly to your email inbox
Receive daily notifications of new OI Blog posts
View all of our Universal Orlando updates
Start planning the prefect vacation using our FREE online guide