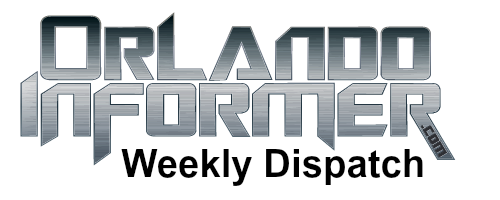 OI Universal Center updates: April 14 – 20, 2013
Greetings, vacation planners! Prepare to UPGRADE YOUR ADVENTURE to Universal Orlando with our Weekly Dispatch. This is a summary of all the latest Universal news and activity on our site. Please note that these updates are listed from newest to oldest:
4/20 – One of the most common questions I receive is, "Should we buy Express Passes for our visit to Universal Orlando?" While it is a simple question, the answer is anything but simple. That is why we put together the world's most comprehensive guide to Universal Express Passes — to explain them, answer all your questions, and provide the best advice for whether you should buy them. Learn more
4/19 – Special event reminder: Today is the next event date for Grad Bash, a private function hosted in the evening at Universal's theme parks. For regular guests both parks open at 8:00am (7:00am for IOA Early Admission) and close at 6:00pm. In addition, USF's Cinematic Spectacular nighttime lagoon show will not occur. Visit our Universal Snapshot for additional information.
4/18 – Starting this week Universal launched a partnership with Give Kids the World, a nonprofit "storybook" resort for children with life-threatening illnesses and their families. As part of this partnership, guests now have the opportunity to book a Universal vacation package that includes a four-hour volunteer shift at the Give Kids the World village. To learn more, visit our Insider's guide to Universal vacation packages.
4/18 – Thanks to OI contributor Maureen we have our two Universal Orlando trip reports published for the month. To see what's new and exciting at the parks, follow these links to the OI Blog: Universal Studios Florida (lots of construction updates) or Islands of Adventure. If you'd like to do more catching up, you can view all of our trip reports.
4/17 – Portofino Bay Hotel, Universal's flagship on-site property, has just completed a $14 million renovation of all 750 of its guest rooms. The "fresh, new Mediterranean-inspired design" is truly luxurious, finely appointed, and exudes calm elegance. View images of the complete room makeovers and a time-lapse video of the renovation on our Portofino Bay Hotel: Rooms page.
4/16 – We got word first thing this morning that part of the Transformers signage was in place, so we moved up our weekly trip to Universal… and indeed, we now have a sign for the attraction's name as well as Express Pass access and a single rider line! Visit our Transformers page to learn more.
4/16 – SWEEPSTAKES ALERT: Win a 3-night trip to Universal Orlando courtesy of the Hallmark Channel in their Epic Family Giveaway. The grand prize includes airfare, accommodations for eight at Portofino Bay Hotel, and admission to Universal's theme parks, Blue Man Group, and Wet 'n Wild. U.S. residence only, and you need to enter by April 30. Go get 'em
4/16 – Yesterday Universal announced the full lineup for Rock The Universe 2013 at Universal Orlando — Florida's biggest Christian Music Festival. Today we fully updated our information with all the band info, ticket pricing, and everything else you need to know about this event. See it all on our Rock The Universe 2013 page.
4/15 – Universal has changed the operating hours for the parks quite a bit, and for all the current months published: April, May, June, and July. If you are finalizing your plans to visit during the next few months, we recommend that you take another look at our crowd calendar. Also, keep in mind that we're expecting the grand opening announcement for Transformers soon, and once that date is made public it may affect early summer crowds.
4/14 – Last Wednesday we posted the biggest announcement in our site's history on our blog, and I am so grateful for all the positive feedback our fans have sent in. I'm also thrilled as we step forward in this new direction because we recorded the busiest week in our site's history, with over 100,000 pageviews! Thank you to everyone who has supported us thus far. Learn more about our site or see our big announcement.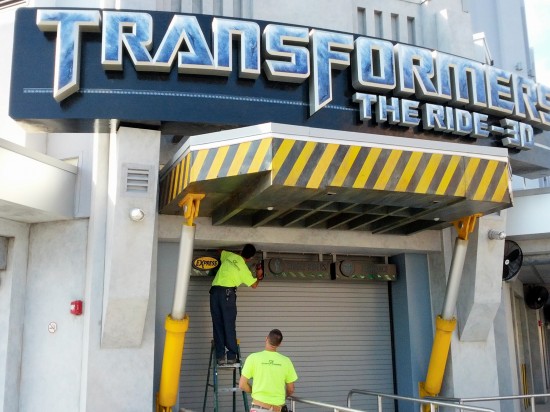 New on the Orlando Informer Blog
Along with our encyclopedia of Universal Orlando vacation planning information, our weekly blog posts also provide you with an entertaining and informative way to learn more about everything there is to do in Orlando. Here are our new posts:
Disney's Animal Kingdom trip report – April 2013 (take a walk on the wild side)
Kings Bowl Orlando: I-Drive has a new hot spot for drinking, dining & bowling in style
THE BIG 5: Top five Extreme Eats at Walt Disney World
An Orlando vacation to remember forever: Seven perfect places to pop the big question
Special Needs Are Universal: Privileges for broken bones, more thoughts on guests requesting Assistance Passes
Hash House A Go Go "twisted farm food" restaurant opens on International Drive – start saving room right now
State-of-the-art WWE Performance Center & training facility to open in Orlando this summer
Rumor round-up for April 20, 2013:
USF's London waterfront concept, Harry Potter expansion announcement, Epcot technology festival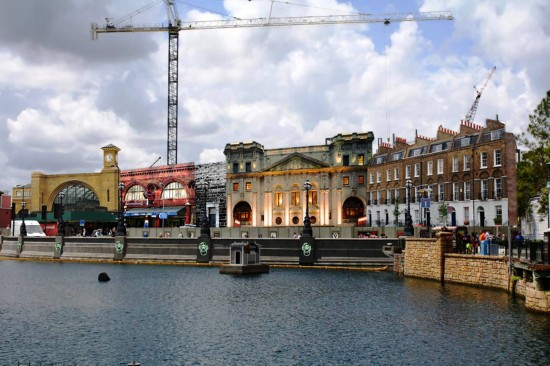 Useful links
Get our Weekly Dispatch sent directly to your email inbox
Start planning the prefect Universal Orlando vacation with us
Learn more about subscribing to our site