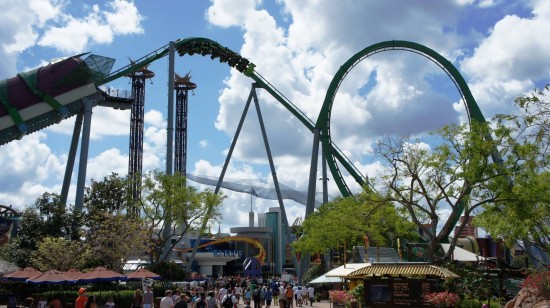 According to the Orbitz, Spring Break travelers should move quickly to finalize plans and take advantage of lower airfares in many major markets, coupled with finding the remaining deals for hotels, where prices are up over 2012 because of a shortened spring break travel season related to an early Easter holiday.
With Easter falling in March this year, a compacted Spring Break season is creating more demand within a smaller window for hotels with prices on an upward trend when compared to spring break 2012. However, travelers will find refuge in cheaper flight costs than last year, according to the new Spring Break Orbitz Insider Index. The Index, which reveals the top 10 destinations for Spring Break based on hotel bookings, tracked year-over-year drops in average airfare in nine of the 10 markets on the list; with the biggest deals found in Los Angeles and New York (-13 percent) and Fort Lauderdale and Fort Myers (-12 percent).
While the early holiday has created a condensed travel window, travelers can still find average daily hotel rates under $150 a night in three of the top 10 destinations – Orlando, Las Vegas and Tampa. Potentially because of low hotel prices, Orlando and Las Vegas took the top two spots respectively, followed by Cancun. After a winter that battered much of the country by storms, it comes as little surprise that nine of the top 10 Spring Break spots are located in warm-weather destinations. That bodes well for those looking for bargains on spring ski and snowboarding trips.
Orbitz 2013 Top 10 Spring Break Destinations:
Orlando
Las Vegas
Cancun
Fort Lauderdale
Fort Myers
Phoenix
Tampa
New York
Miami
Los Angeles
See more Spring Break analysis on Orbitz.com
Are you planning on visiting Universal Orlando for Spring Break?
Anyone who has visited Orlando's theme parks during Spring Break knows it is one of the busiest times of the year, whether or not Orlando is ranked number 1. That's why, to have a successful trip, it is absolutely crucial to plan ahead. It takes some good knowledge of the parks to maneuver through crowds like these…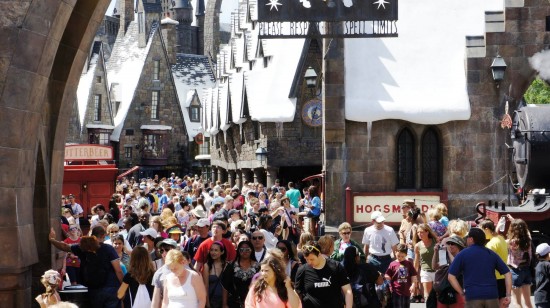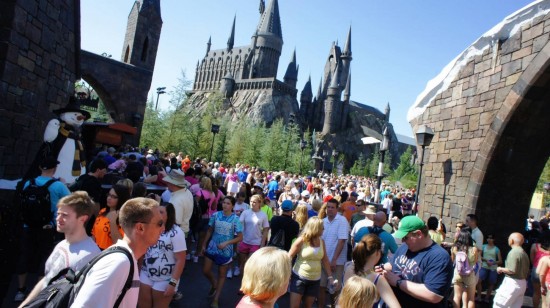 If your destination is indeed Universal Orlando and the Wizarding World of Harry Potter, we invite you to learn more about how Orlando Informer can help you plan the perfect Spring Break adventure. Follow any of these links to start you preparation:
Every Friday in March we're giving away a $50 Universal gift card
How to use our site to plan the perfect Universal Orlando vacation
Insider's guide to the Wizarding World of Harry Potter
View our Universal Orlando crowd calendar
Universal Snapshot: A complete look at everything happening right now at the resort
And be sure to follow along with us here on our site, and on Facebook and Twitter, as we fully document all the craziness, excitement — and surely a bit of frustration — happening at Universal Orlando this Spring Break season!