My family recently took a cruise with Royal Caribbean on their ship Independence of the Seas out of Ft. Lauderdale. Because I now have a fair amount cruising experience (I've been on four cruises recently), I wanted to share my best tips for those who are thinking of cruising as an extension to their Orlando vacation.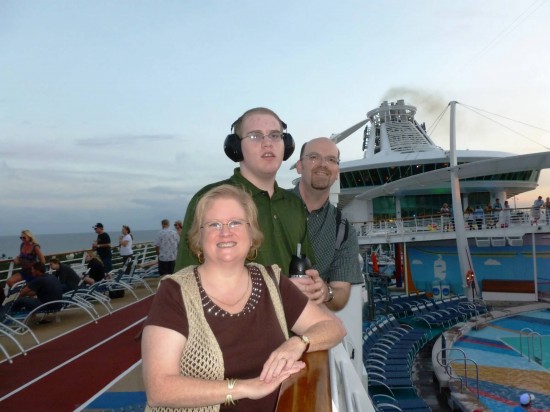 Planning multiple destinations during one trip can be stressful, but with a little insider help there's every reason to believe each leg of our journey will be a success!
Cabin size doesn't matter, location does
Unless you are staying in an elaborate suite on the ship, you probably won't be spending a lot of time in your cabin. When we cruise, we book inside cabins (no windows) for a few reasons: cost is the primary one of course, but another reason we like inside cabins is the lack of sunlight. Because my son usually wakes up when the sun rises, with an inside cabin there is no sun to wake him early. We can all sleep later, which equals a more rested, happy family. An interior cabin is also conducive to taking afternoon naps.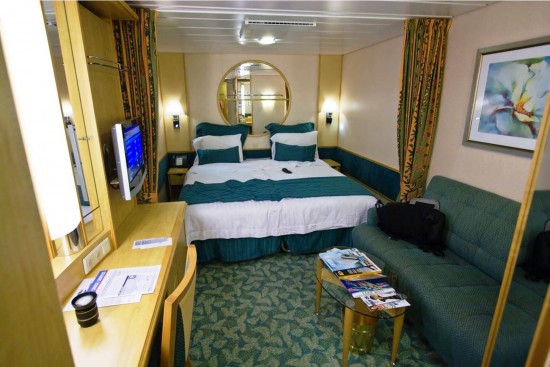 There's no doubt that window and balcony cabins also have their advantages too: they are generally larger, and you can enjoy the view of the ocean from the comfort of your own cabin or sit on your balcony and read a good book.
Eat 24 hours a day without extra expense
Our ship, Independence of the Seas, had several places to eat without paying extra charges: the main dining room, the Windjammer Café, Sorrento's Pizza Parlour, the Promenade Café and room service (you will need to tip for room service).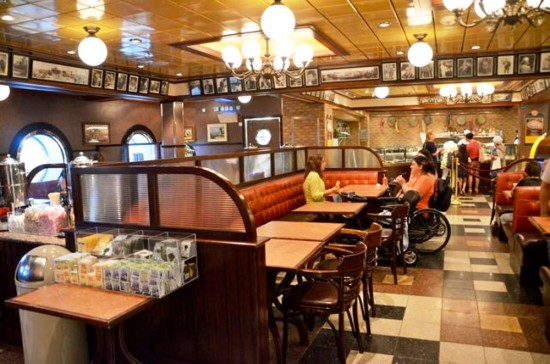 If you wanted a special dinner or treat, you could pay an additional fee per person and eat at Chops Steakhouse, Portofino's Italian restaurant, Johnny Rockets, or Ben and Jerry's Ice Cream Shop. Independence's sister ships, the Freedom of the Seas (out of Port Canaveral) and Liberty of the Seas (out of Ft. Lauderdale) also have a cupcake store. Being hungry or not finding a variety of foods is definitely not a condition you'll likely experience while on a cruise.
Items to pack
There are several items we've found very handy on our cruises. Post-it notes are a great way to communicate with your cabin steward. You can leave a note asking for items like extra towels or ice. They are also a great way to communicate with other people in your party since having a cell phone is cost prohibitive for most people on a cruise. My son gets the soda package (unlimited sodas throughout the cruise), and he gets a cup about the size of the unlimited soda cups at Universal Orlando. However, they do not come with a straw. We bring his straw from his Universal Orlando cup and it works really well.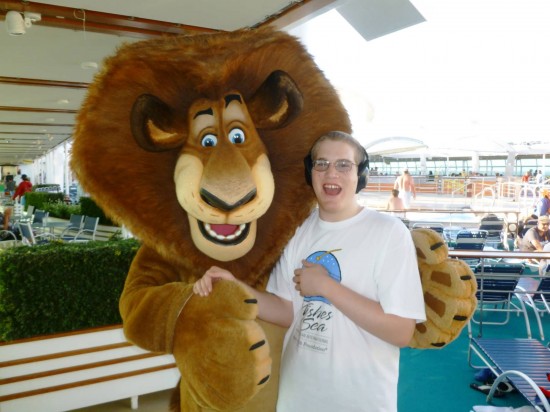 Another must have item is a power strip for your cabin. With cameras, laptops and other electronic equipment you may bring, there are not enough outlets in the cabin to charge everything at once. With a power strip, we can charge both cameras and still have outlets available for other items.
While these are good ideas, the best item you can bring for your cabin is a plastic over-the-door shoe holder to hold all our toiletries. With three of us in a cabin, there is not enough counter space available in the bathroom and limited drawer space. We place our toiletries and other items in the pockets of the shoe holder. Everything stays neat and orderly and easy to find.
Structured or impulsive days – it depends on your personality
We're planners so we sign up and pay for our excursions for each port prior to leaving on our cruise. We are assured a spot on the excursion we prefer and know what time we have to be at the excursion meeting place. For days at sea, we look at the Cruise Compass newsletter the night before and decide which activities we'd like to do the following day. We will leave room to just relax and explore the ship or maybe just take a nap in the afternoon.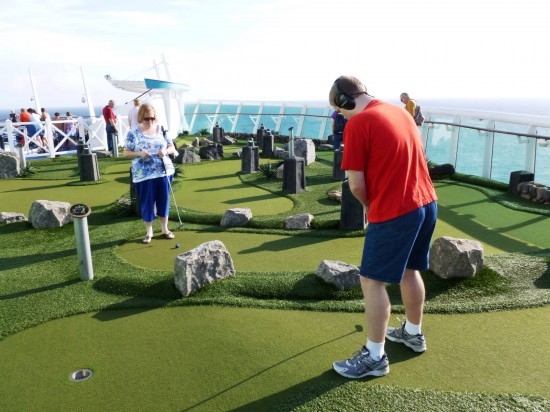 If you aren't a planner, you can also have an enjoyable cruise and just make decisions based on how you feel at the spur of the moment.
Be flexible for changes in the weather
On our recent cruise I signed up for the Dragon's Breath zip line experience in Labadee, Haiti. Our guide took us to the meeting place and we were informed that, due to strong winds, all zip line excursions were canceled. Parasailing and Jet Ski experiences were also canceled that day due to the high winds and high surf. The cruise line refunded our fee but I had to make "indoor" plans with the extra free time I suddenly had.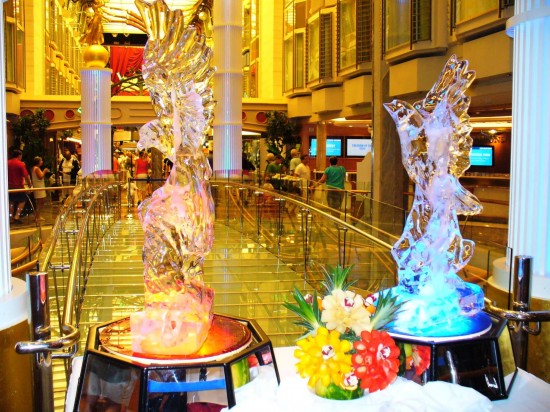 Cruise lines, like theme parks, can't control the weather and your plans may change. If you cruise during hurricane season (June through November), please know your entire cruise itinerary may be changed due to the cruise line avoiding approaching storms.
Your group doesn't have to be together all the time
On our recent cruise there were nine of us in our group. On a previous cruise there were 17 of us together. Several people in our group were early risers and booked excursions as early as 7:30 in the morning. Others in the group felt that getting up before 9:00 am was taboo. None of us felt pressured to do what the others were doing. We met every night at dinner to share our adventures for that day. Then we discussed the entertainment options for the evening and decided if we were doing anything together that evening or the next day.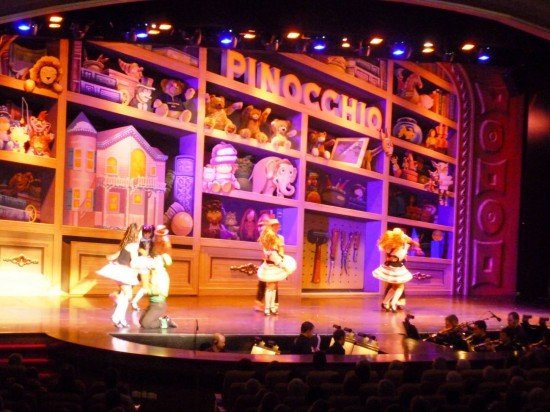 If we wanted to do what others in our group were doing, it was alright. If not, it wasn't a problem to go and do what we wanted.
Kids will have a great experience too
Royal Caribbean and Disney Cruise Line both have a reputation for being very family-friendly when it relates to activities for kids, tweens and teens. On Royal Caribbean your child can sign up for Adventure Ocean and spend most of the day with other kids their own age in a fun themed environment. Access to the Adventure Ocean area is controlled and children under the age of 12 must be signed in and out by their parent. There are also pools on the ship designed specifically for kids that include waterfalls, and some cruise lines have slides and small water parks.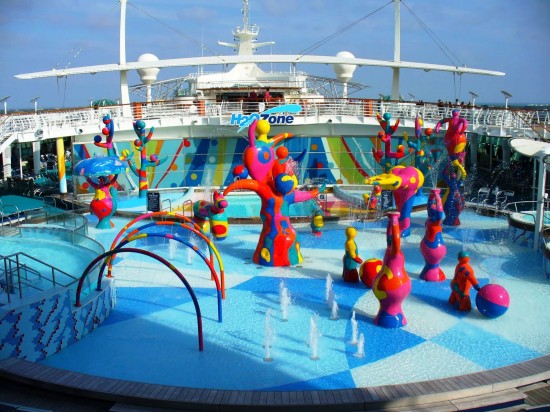 On several Royal Caribbean ships, you can also skate on the ice skating rink, and meet DreamWorks characters including characters from the movies Shrek and Madagascar. Dining with these characters is also available (just like at the theme parks) on select ships.
You'll be sad to see the cruise end
Like any fun vacation, it is sad when a cruise ends. We've been on 3-night, 5-night, 6-night and 7-night cruises. My husband and I felt that each one could have been longer. One day we'll try a 14-night or two 7-night cruises back-to-back — I'll let you know if we still feel like the cruise could have been longer after that adventure!
To help us overcome "post-cruise depression", we visit Universal Orlando Resort, Walt Disney World or SeaWorld the next weekend to cheer ourselves up. We can't think of a better way to help us ease the sadness of a cruise ending. I know visiting a theme park the next weekend isn't an option for every family, so I invite you to do the next best thing and check out our theme park trip reports right here on Orlando Informer.
I hope you enjoy your next visit to Orlando and Happy Sailing! Oh, and if you'd like to read my review of our Independence of the Seas cruise, click here.
Royal Caribbean cruises recently announced a promotion with Universal Orlando Resort. This promotion is a great idea since cruising is a logical combination to vacationing in Orlando. Cruising is also a great way to see different travel destinations daily without having to pack, unpack and re-pack suitcases or check in and out of hotel rooms. Port Canaveral is only an hour away from Orlando. Since you have made the investment to travel to Orlando for its theme parks, you might as well get your money's worth and enjoy a cruise after you've enjoyed the theme parks.
Learn more about the Royal Caribbean / Universal Orlando promotion
[sws_author_bio user="MaureenDeal" size="105″ authorposts="More OI posts by Maureen" name_format="About the author"] [/sws_author_bio]