When you see someone who is doing what they are meant to do for a living, they just shine. That is definitely the case when you see JD Spradlin in action. And even if you've never seen him, you have probably heard him over the SiriusXM airways on Radio Margaritaville, broadcasting live from Universal Orlando Resort; you can tell he is in his element.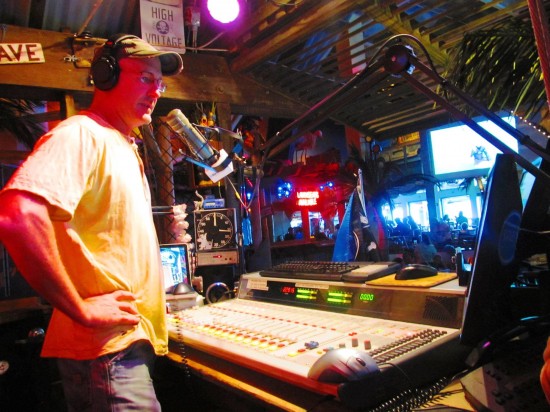 I became a Parrothead over time. (Parrothead is a term lovingly bestowed on fans of Jimmy Buffett's music.) As I got older and took more ownership of being a Florida Native, I grew into my feathers. I can say without question that my full fledged Parrothead flight would not have happened without two things: first, the Margaritaville Café at Universal CityWalk, and second, Radio Margaritaville, channel 24 on SiriusXM. And there is only one Radio Margaritaville DJ who broadcasts five days a week from a Margaritaville Café, and that's JD Spradlin.
You'll be hard pressed to find a "radio personality" or DJ more friendly and approachable than JD. He is very welcoming to anyone, especially Parrotheads, and he is a true asset to the Margaritaville organization. I can't imagine Radio Margaritaville without him. But what may surprise you, as I found out when I sat down with him for our Orlando Informer interview, is that he has deep roots at Walt Disney World.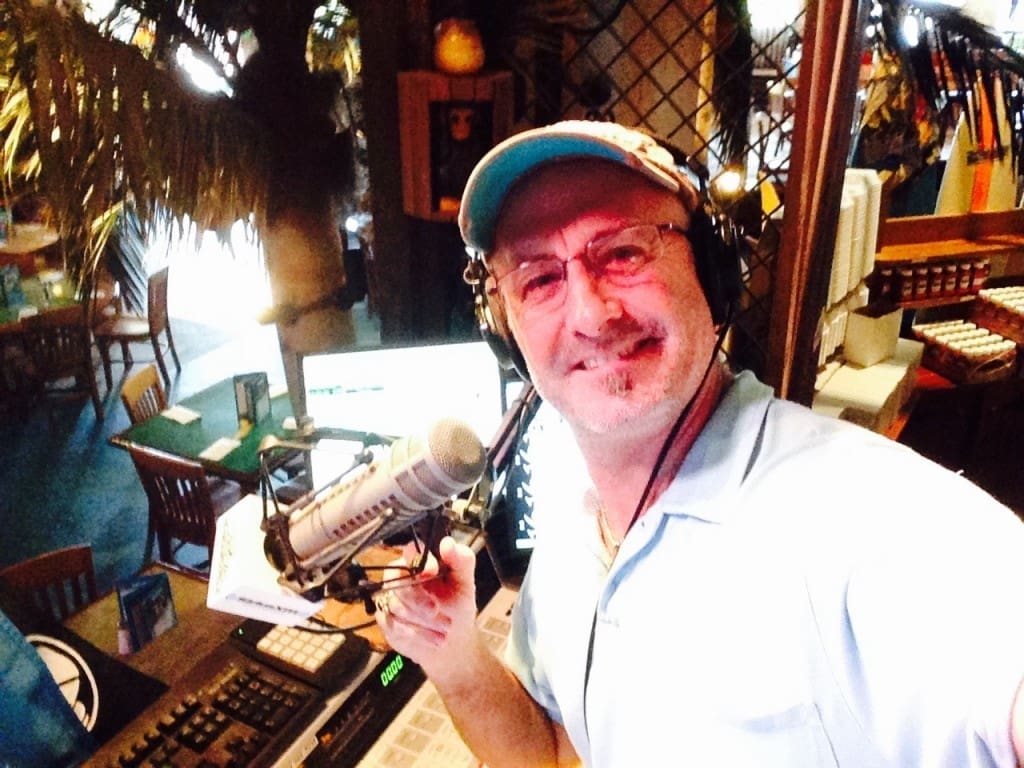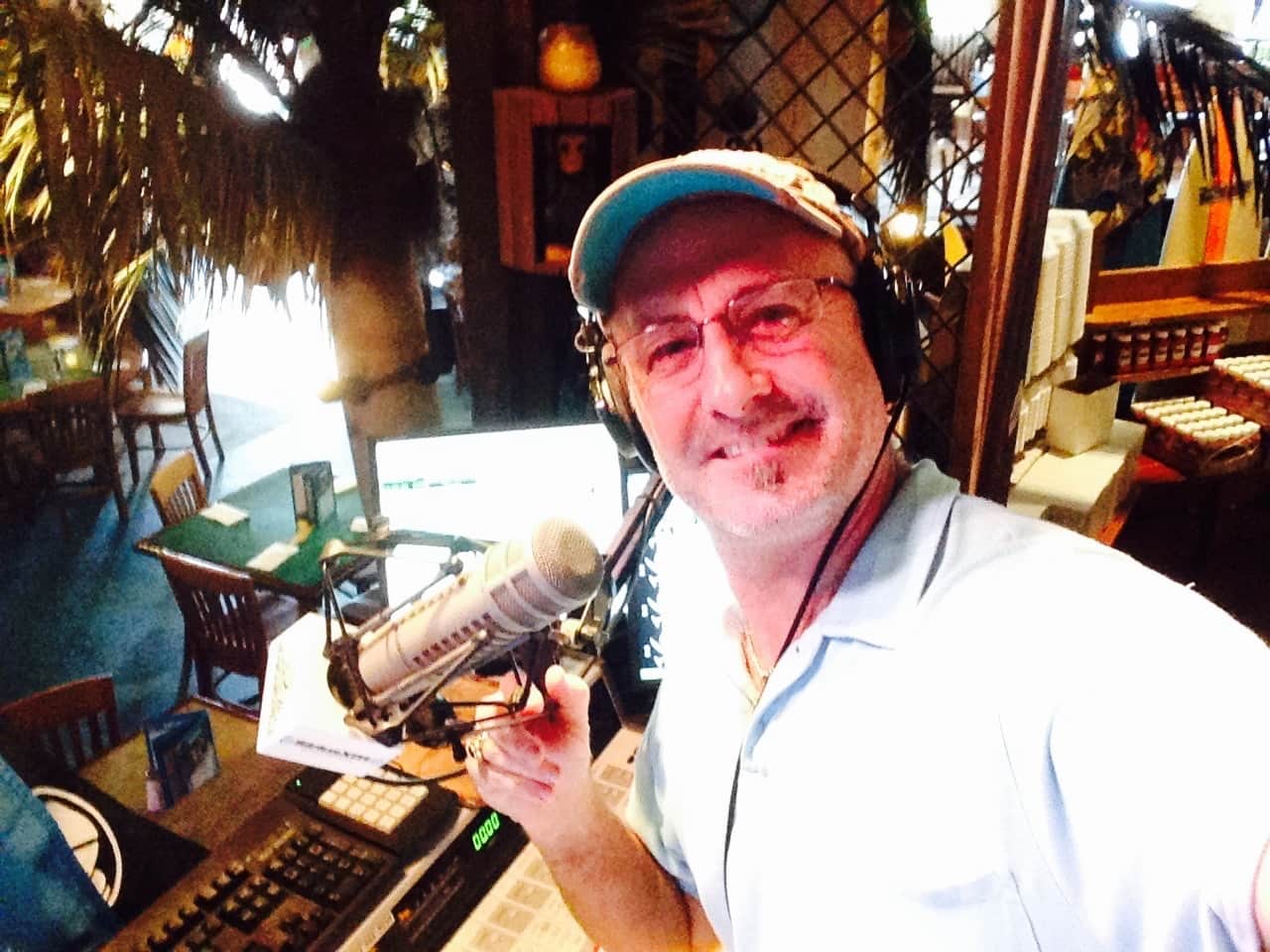 The JD Spradlin interview
Before JD and I pulled up a chair at the Lone Palm Airport tiki bar outside of Margaritaville, he invited me into his Parrot Perch inside the restaurant. As he began to wrap up his broadcast, some Parrotheads seated near the Perch asked their server if JD would mind signing a few souvenir glasses. JD could have easily obliged and signed the glassware as requested. Instead, he asked the server to point out the diners, and he immediately made his way to their table.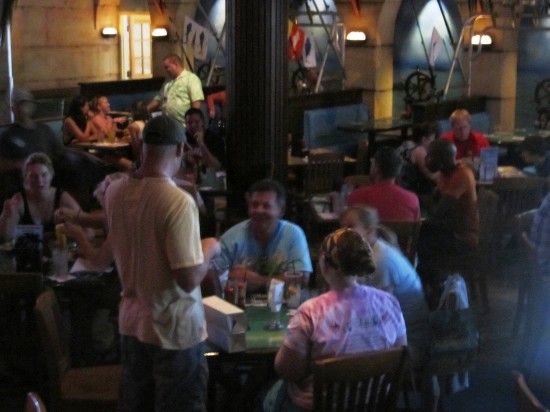 He kindly sat down, chatting away, smiles and laughs all around. When he finished with his fans and wrapped up his broadcast, we headed back out to the Lone Palm Airport, found our spot in the shade of the magnificent Hemisphere Dancer (Jimmy Buffett's real life airplane), and the conversation began.
Like me, you're a Florida Native. So what brought you from your hometown of Tallahassee to Orlando?
"Well, I loved entertaining kids, and I thought I would go into recreation or have some sort of involvement in child development. As I got into college, I soon realized that adults who have had a few drinks become a lot like children in that they need to be entertained. I thought maybe of being a bartender. So I went to this cool fifties diner / club concept called Studebakers, and after some time as a runner, became an MC. I loved entertaining, and it was less about being a DJ and more about being an interactive entertainer. After a while I became the corporate trainer. I was sent to Central Florida to help open some new locations and get the new teams trained."
After being in Orlando, you somehow found your way to Walt Disney World, specifically Pleasure Island. How did you end up at PI?
"It was just before Pleasure Island (PI) opened, and they still had the construction walls up. I walked by one day and on the wall they had artist renderings of what it was going to be like. One was of a DJ, showing his silhouette in the foreground with the crowd in front of him, his arms outstretched before them. I thought, "that's gonna be me!" Initially I didn't get the gig, but four months after PI opened they decided to add a stage with live music and entertainment, and that's when I got in as their first "on air" radio personality."
Many Disney fans have fantastic memories of Pleasure Island. What are some of your favorite memories?
(JD pauses and leans up again the Hemisphere Dancer, thinking it over.) "There's just so many. The first New Year's Eve celebration was pretty crazy, and they pretty much tried to blow us MC's up! The fireworks were massive, there were burn holes in our tent, and we found shells for a few days afterward.
"Rock n Roll Beach Club eventually became my home, and I don't know if you remember but the second level had roller skating. Seeing Michael Jackson go around on a pair of skates was pretty damn cool. I just loved Rock n Roll Beach Club, that was definitely my home."
Sadly, Pleasure Island closed. What was that like for the PI Cast Members?
"It really sucked. I think it all kind of started with the opening of Motion and of course Universal's CityWalk. Disney got scared and started to turn away from the real theme and history of Pleasure Island. Each club and venue had a story. Then when Motion opened it was totally different than the other clubs. It was the first one where you didn't enter from the top and then work your way down. Disney originally built the clubs that way so that you would work your way throughout the club and then back out to the Island. With it being Top 40, it was the kind of club you'd build if it was a stand-alone, not part of a complex.
"With RnR Beach Club closing a month before the rest of the clubs, it gave us a chance to sort of bow out gracefully, end on a high note."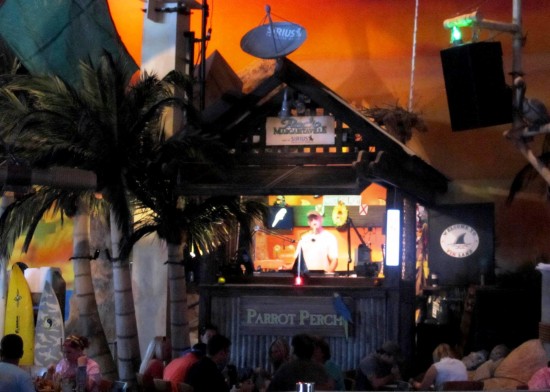 After the sad closing of Pleasure Island you found your way to Radio Margaritaville. How did that come about?
"Well, at Disney I did a lot of DJ and MC work at private events. I began to do the same thing, but at Universal's events, and eventually found my way to Radio Margaritaville. I much prefer to have an audience, and it just fit my style to not only be on the radio and entertain, but also do so in front of people where I could have fun with them."
I would imagine you've met a lot of cool people because of this gig. Who's the most fascinating person you've met?
"Well people would assume I'd say Jimmy [Buffett] — and don't get me wrong, it was cool. But I was more excited to meet his daughter Savannah. I had done a paper in college about the song "Little Miss Magic", which Jimmy wrote about Savannah. When I met her the same night I met Jimmy, she was all grown up and I nearly became a babbling, gushing fan. But I recovered, thankfully."
"I've met a lot of the Coral Reefers (the name given to musicians and singers who have performed with Jimmy's band). They are all so talented. And I met Ralph [McDonald] a few times before he passed. Such an awesome guy!"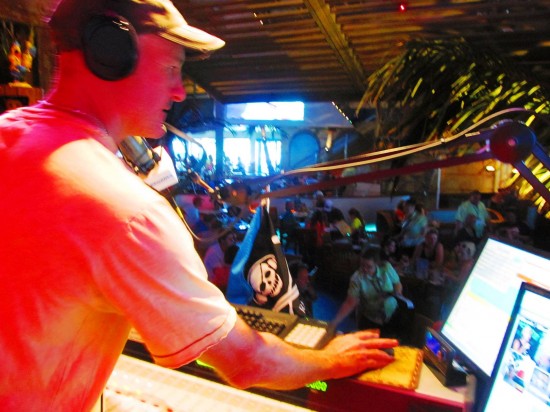 Speaking of awesome, what is your favorite attraction here at Universal Orlando?
"I am more about the atmosphere than the rides. Like at Disney, I could just sit and take it all in. I think Islands of Adventure is more that way than Studios. It's been said that 'Islands is the Universal park that Disney built.' But my favorite big ride here is the Hulk… and Hulk in the back row, not the front!
"I know it's not there anymore, but the Psycho house from back in the day at Studios was so freaking cool. I heard that it was one of the first things they built while the park was under construction, kinda like the way Disney built the castle first."
What do you enjoy most about coming to work on Universal Orlando property every day?
"Well, for a while it really had no impact. But now that I've been able to go into the parks more, I really dig it. It is cool to meet people from all over the world here on vacation too. I remember the first time someone asked me for an autograph here at the Café, and said that they were a big fan of mine. At first I disagreed with them — they're not a fan of me, they're a fan of Jimmy's — but then I realized that they really were a fan of mine and that just felt cool, and a little humbling."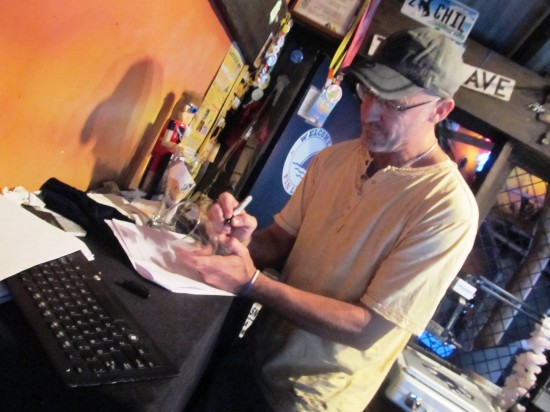 After our chat JD headed back into the Café, but on his way he stopped at another table. Earlier that day, Melanie from Cocoa Beach stopped by the Parrot Perch to say "hi" to JD. When she explained that she was the one of the first "Fruitcakes on the Radio" for Radio Margaritaville, he invited her to join him on the air. Now as he headed out, he stopped by to chat some more with Melanie, which came as no surprise to me. That's just the friendly guy he is, always making you feel welcome.
What you may not know is that JD still loves to MC for private events as well as DJ. Booking him at your next get together not only gives you unbelievable bragging rights for your Parrothead pals, but as you know by now his talents can make an event fun, welcoming, and entertaining.
Here's how to reach him:
Twitter: @JDSpradlin
Visit JD's website
Listen to Radio Margaritaville for free on their website — JD is on the air Wednesdays – Sundays 11:00 AM – 3:00 PM Eastern.