In March of 2011, Merlin Entertainments – which owns and operates LEGOLAND Florida – announced that it was working to bring three of its best-known "global attraction brands" to the International Drive corridor, Orlando's main tourist strip. The project would see delays (thanks to snags in the approval process from the county) and would even undergo a name change, switching out I-Walk Orlando for I-Drive Live. Now, however, construction is well underway, work is reportedly ahead of schedule, and the results already look extremely promising for Orlando's newest entertainment complex.
For starters, the new dining, shopping, and entertainment district will be one-third the size of the Mall at Millenia, the 11-year-old ritzy shopping mall that comprises over one million square feet. Slated to open in phases all across 2014, the area will house dozens of new venues, including the already up-and-running Kings Bowl Orlando, a 22-lane bowling alley and bar.
The centerpieces of I-Drive Live – Merlin's trio of Sea Life Aquarium, Madam Tussaud's Wax Museum, and the massive Orlando Eye Ferris wheel – are tentatively scheduled to open on New Year's Eve, 2014 (for those playing along at home, that's more than a year after their last proposed opening date).
The Orlando Eye has easily been the focal point of the new complex. At 425 feet, it will be the tallest structure in central Florida and is just below the height of its sibling, the London Eye. It'll include 30 gondolas that can hold 15 riders each, and one complete circuit will take approximately 20 minutes.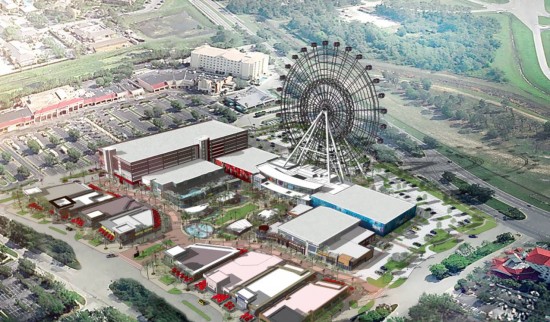 [youtube_video]R7-qGR2hays[/youtube_video]
Filling out the remainder of the area will be a bevy of restaurants, including Buffalo Wild Wings, Seafood Republic, Yard House, Outback Steakhouse, Carrabba's Italian Grill, and Cowgirls, a country bar, which are all expected to be operational by next summer. And just in case that weren't enough, a number of themed hotels – supposedly in keeping with the options and quality available at Las Vegas – and, even, a $1 million water show (fountains will shoot water 80 feet in the air!) at the complex's entrance will be on hand. Other over-the-top, Vegas-style attractions are still in consideration, as well, though nothing more has been made official.
Local business owners hope that I-Drive Live will strengthen the International Drive tourist corridor as a third option for conventioneers or night-life seekers, after Universal CityWalk and Downtown Disney Disney Springs. While its success is not a guarantee, it's nearly so as long as the new entertainment destination proves to enrich the amount and quality of the experiences that patrons flock to Orlando for. And with Universal's Diagon Alley set to open next year — and Orlando's overall visitor numbers breaking new records each of the last three years — International Drive will have plenty of guests looking to spend money.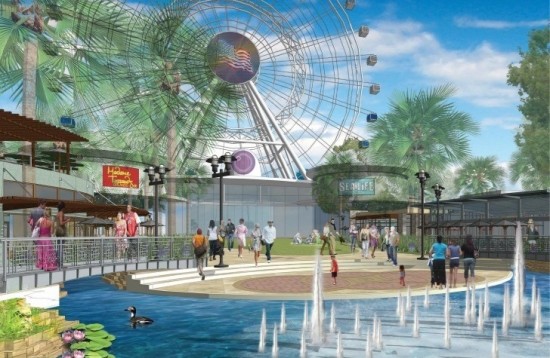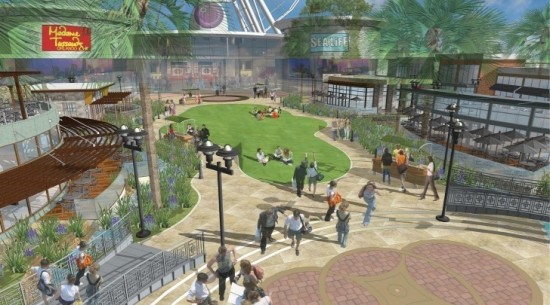 To see exactly where I-Drive Live is located, click here to open Google Maps.
If you're curious to see what the scene looks like as of right now, check out the official live web cam.
Finally, as we mentioned above, King Bowl is already open — check out our review.
[sws_author_bio user="msunyata@yahoo.com" size="105″ authorposts="More OI posts by Marc" name_format="About the author"] [/sws_author_bio]