Welcome to the newest edition of Special Needs Are Universal, featuring questions and answers to help those with disabilities plan their visit to Orlando's theme parks. Our ultimate goal is to give families the confidence to enjoy all there is to do across this amazing vacation destination!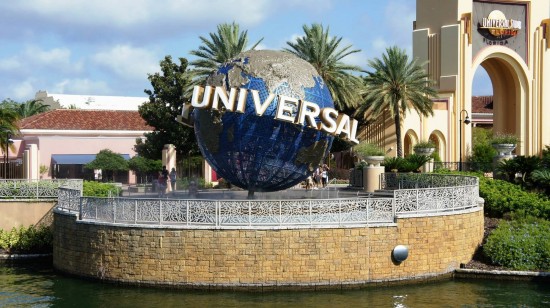 All the buzz right now is about Halloween Horror Nights 2013, so it only stands to reason that we are now receiving questions about the event. Even disabled guests visiting Universal Orlando LOVE to have the pants scared off them! And why shouldn't they? My Downs daughter has loved Beetlejuice (and his revue at USF) and Rocky Horror Picture Show since she was 15. Let's check out our HHN questions…
Last week, I received an email from Dino:
I wanted to ask, we have people in our party that have MS and Fibromyalgia.  We went last year and it was almost unbearable for them to wait in all the lines. I know they have used the Handicapped assistance service Universal offers during regular park hours. Does HHN 2013 (Halloween Horror Nights 23) offer the same type of visitor assistance with disabilities? Thank you for whatever help you can give us. 
This week I received similar questions from Robert:
Hello, I would really like your advice. I'm bringing my girlfriend who has serve autism, we're coming in two weeks! We have gone to the doctor to get a letter explaining her difficulties in hope that we can get a GAP pass while we're there so she can enjoy it as much as she can without stress. I would like to take her to Halloween Horror Nights. I read that the queues and crowds can be really bad, but I didn't see advice on whether we can use the GAP pass. Are you able to go down the Express Pass queues, or do you have to have times to come back for each house? Any advice would be much appreciated. Many thanks from a big fan of Orlando informer.
Before I start with my answers, please note that I write the information below assuming the reader has a good understanding of Universal's Attraction Assistance Pass (AAP) and Guest Assistance Pass (GAP). If you are not already familiar with these, do take a few minutes to read through our explanation in the OI Universal Center — that link will open in a new window for your convenience.
On to Dino's question… In response to your email, my husband, daughter and I decided it was time to drive from the West Coast for a day in our favorite parks and ask the question about the passes directly. When we went to Universal Studios Guest Services to pick up our GAP pass, I asked Barbara, the team member sitting at the disabled desk, about the availability of the Attraction Assistance Pass (AAP) and the Guest Assistance Pass (GAP) for HHN. She informed me that Guest Services team members had just been through a training meeting about HHN. The good news is the AAP will be issued and accepted at the rides that are in operation AND the haunted houses through the Express Pass lines! However, Barbara said that the GAP was not discussed and would probably be addressed when requested, and she suggested I check back at a later date. After I found Robert's email in my inbox, I made a phone call to Guest Services for the followup.
This time I spoke with Alicia. She confirmed that the AAP would indeed be issued for disabled guests, up to a party of six (6). This is the pass where the disabled guest receives one card with lines for return times for the attractions if they are busy. However, for the GAP, Alicia told me that only TWO (2) passes will be issued during HHN event nights. I told her there are only three people in our party, but she said that due to the crowds and the lengths of the lines, this was the decision that was made by management for this year's event — no exceptions would be made. So if you have a party of more than two, you may want to consider whether the AAP is better overall, since that can be used for up to six guests.
READ THIS NOW
Whichever pass you decide to use, it is very important to note that "Express Pass access" at HHN can only be expected to cut your wait time in half. In other words, if a haunted house has a posted wait time of two hours (which is common, especially during HHN peak nights), your Express Pass wait time may be a full hour.
Those familiar with Universal will recognize that this is very different from using Express Pass access during the day, when it almost always can get you on a ride in less than 15 minutes regardless of the posted standby time.
If these kinds of wait times are alarming to you, please follow these steps. First, read through Tip #1 in our 13 best tips, tricks & secrets for HHN. Once you've read that, contact Universal Guest Services to discuss your individual case: 407-224-4233 or toll-free at 1-877-801-9720.
More followup
Check back on Orlando Informer in early October, as Dino has promised me a review of his experience (his party is going to HHN during the last week of September!).
Finally, if you haven't already followed the links posted earlier in this article, here's one more: complete insider's guide to HHN 2013.
DISCLAIMER: Neither the author of this post nor any of us here at Orlando Informer is an official representative of any theme park in Orlando. While we work diligently to provide you with the very best advice from our collective expertise and experience, it is still your responsibility to verify your plans with each theme park. Thanks for your understanding!
View all of our Special Needs Are Universal posts
Do you have a
Special Needs Are Universal
question for Debi? She is available to assist your family in the
SNAU section of the OI Forums
. Registration is free, and once you have an account, we invite you to join the conversation or ask a new question.
[sws_author_bio user="iamdollie" size="105″ authorposts="More OI posts by debi" name_format="About the author"] [/sws_author_bio]