Disney guests can grab a Marketplace Discovery Passport and embark on a global tasting tour during the 18th Epcot International Food & Wine Festival, starting this Friday, September 27, and running through November 11.
The 46-day festival, celebrated for its inspired food-and-beverage marketplaces, high-energy concerts and premium dining events, debuts a Scotland Marketplace and adds fresh flavor to the Brazil Marketplace, returning by popular demand. Griddled lobster tail with garlic butter sizzles at the Hops & Barley Marketplace by American Adventure, and the aromas of more than 25 ethnic and specialized marketplaces — Africa, France, South Korea and Florida Local included — waft across the World Showcase Promenade. Guests can have their own complimentary "passport" stamped at each location for a fun festival souvenir.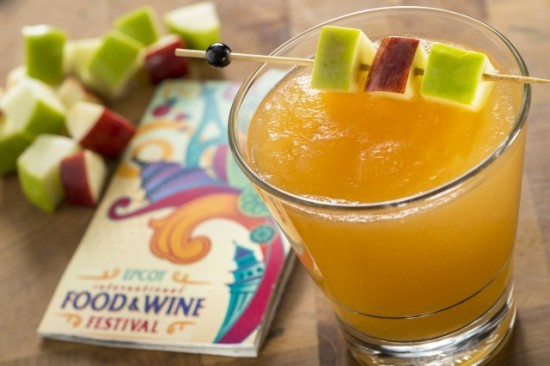 In wine news, the festival is one of the first venues to serve wine on tap in kegs under a new Florida law allowing wine to be dispensed from sustainable stainless-steel containers. Guests can taste a Cabernet and Chardonnay from kegs at the Festival Center and sample a Pinot Gris and a Pinot Noir from kegs at the park's Cool post.
Disney guests can catch culinary demonstrations by celebrity chefs like Cat Cora, Warren Brown and Jamie Deen. Chef Carla Hall, host of ABC's "The Chew," will appear at the Festival Center September 28 and 29 for a cooking demo, signings of her book "Cooking with Love: Comfort Food That Hugs You" and for a Sweet Sundays brunch event.
Daily wine tastings and mixology seminars offer new sips to guests. Nightly Eat to the Beat concerts keep the party rockin', and six bands make their festival debut this year (scroll down to see the full schedule). In Future World, the iconic Ocean Spray Cranberry Bog returns for a third year to introduce families to the cranberry's rich agricultural heritage.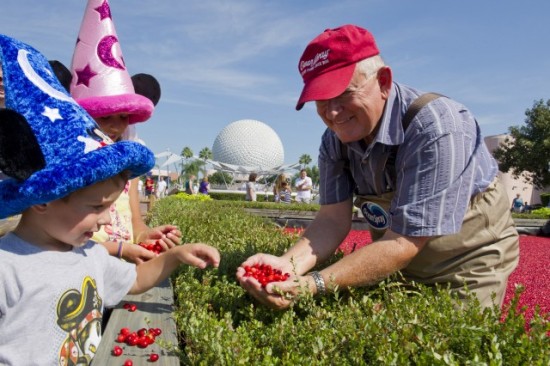 Fresh for 2013
New marketplace debuts; favorites return – The new Scotland Marketplace designed by Walt Disney Imagineering features traditional dishes with a twist including Scottish salmon, vegetarian haggis and beverages including a Loch Lomond cocktail and Scotch whisky flight from Glenfiddich Whisky. Scottish partners have worked with Disney to develop cuisine with a distinctly Scottish origin or theme to delight guests' tastebuds. The Brazil Marketplace returns by popular demand with an exciting new menu that includes Crispy Pork Belly with Black Beans and Xingu Black Beer. Terra, which debuted last year, returns with vegan favorite Trick'n Chick'n Curry.
Fan favorites rock the house at Eat to the Beat! Concerts – "We Got the Beat" with The Go-Go's (Sept. 30-Oct. 1) and five other musical acts are set to make first appearances at Eat to the Beat nightly concerts. Also new to the festival stage: Edwin McCain (Oct. 10-11), The Manhattan Transfer (Oct. 12-13), Wilson Phillips (Oct. 14-15), Spin Doctors (Oct. 31-Nov. 1), and Christopher Cross (Nov. 2-3) Nineteen bands are slated, with STARSHIP starring Mickey Thomas kicking off the concert series Sept. 27-29. Returning fan favorites include The Pointer Sisters, Smash Mouth, Boyz II Men, Sister Hazel, Air Supply, Hanson and Big Bad Voodoo Daddy. Full band lineup and schedule below.
Celebrity chefs cook and dish – Renowned chefs like Warren Brown, Paula DaSilva, Jamie Deen, Emily Ellyn, Duskie Estes and John Stewart, Gale Gand, Rock Harper, Jeff Henderson, Robert Irvine, Dean Max, Art Smith, Allen Susser, "Cake Boss" Buddy Valastro, Bryan and Michael Voltaggio and Andrew Zimmern share their talents during culinary demos and premium events.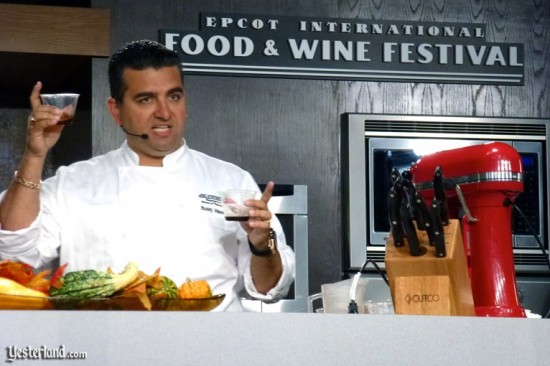 Festival Welcome Center buzzes with activities – Guests can make the most of complimentary Authentic Taste seminars. Culinary demonstrations and wine seminars feature new tastes and sips for a nominal fee.
Reserved culinary events draw foodies — Special culinary programs showcase a lineup of renowned winemakers, guest chefs and speakers like Master Sommelier Andrea Robinson as they participate in elegant dinners, luncheons, seminars and wine schools.
Other festival highlights include:
More than 270 chefs including Disney chefs and culinary stars from across the country
Party for the Senses grand tasting events Oct. 5, 12, 19, 26, and Nov. 2 featuring tempting bites from eminent chefs, more than 50 wines and beers and live entertainment.
Premium events including "Scotland: Land of Food & Drink" the new "Parisian Breakfast" on Sundays, "3D" Disney's Dessert Discovery on select Fridays, and Cheese Seminars on Saturdays.
What's Included with Epcot Admission:
Authentic Taste seminars, Ocean Spray Cranberry Bog, special book signings, Eat to the Beat concerts, cultural adventures, Marketplace Discovery Passport and all attractions and park entertainment are included with regular Epcot admission.
Special Programming by Reservation:
The Party for the Senses grand tasting events and other special wine and culinary programs require reservations and separate event admission. Guests will be able to call 407/WDW-FEST (939-3378) to make reservations. Information and reservations for select programs is at www.epcotfoodfestival.com.
Epcot Food & Wine Festival 2013 fun facts
Here are some facts about the 18th annual event:
– More than 300 national and international wines
– A record 46 days long, the festival began in 1996 with a first run of 30 days
– More than 220 food-and-beverage menu items, each tapas-sized portion or drink priced $3 – $8
– 100-plus celebrity chefs and 160 Walt Disney World chefs
– More than 300 wine and beer seminars take place during the 46-day festival
– More than 1,200 fireworks exploding each night over World Showcase Lagoon in "IllumiNations: Reflections of Earth"
– 138 Eat to the Beat! concerts performed; 6 bands appearing for the first time at this year's festival
– The festival's Ocean Spray Cranberry Bog is refilled three times during the course of the 46-day event, using a total of 910,000 cranberries or more than 3,000 pounds of the sweet-tart fruit
– 1.5 million sumptuous samplings throughout the festival 300,000 wine servings — if laid end-to-end the number of wine glasses used would reach from Walt Disney World Resort in Lake Buena Vista to the Disney Cruise Line terminal at Port Canaveral, Fla.
– 360,000 beer servings, enough to fill the aquariums 5 times over at Rainforest Café at Disney's Animal Kingdom
– 100,000 dessert servings including the dessert trio of Cherry Pistachio Mousse, Orange Cupcake and Hazelnut Cheesecake. More than 500 pounds of watermelon is expected to be tasted at the "3D" Disney's Dessert Discovery parties
– More than 80,000 servings dished up of the most popular savory item at the 2012 international marketplaces: the "Le Cellier" Wild Mushroom Beef Filet Mignon with Truffle Butter Sauce from Canada
Eat to the Beat 2013 band lineup & schedule
Six new Eat to the Beat acts — The Go-Go's, Edwin McCain, The Manhattan Transfer, Wilson Phillips, Spin Doctors and Christopher Cross — and 13 returning bands, like fan-favorite Big Bad Voodoo Daddy, take their turn on the America Gardens Theatre stage during concerts at 5:30, 6:45 and 8:00pm daily.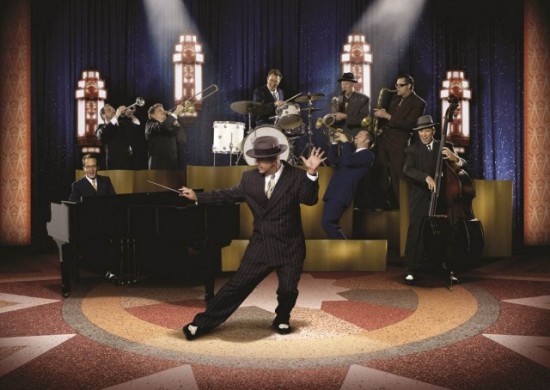 The lineup (subject to change and included in Epcot admission) includes:
Sept. 27 – 29: STARSHIP starring Mickey Thomas "We Built This City"
Sept. 30 – Oct. 1: NEW! The Go-Go's "We Got the Beat"
Oct. 2 – 4: Air Supply "All Out of Love"
Oct. 5 – 6: Sister Hazel "All for You"
Oct. 7 – 9: Sugar Ray "Fly"
Oct. 10 – 11: NEW! Edwin McCain "I'll Be"
Oct. 12 – 13: NEW! The Manhattan Transfer "Boy from New York City"
Oct. 14 – 15: NEW! Wilson Phillips "Hold On"
Oct. 16 – 17: The Pointer Sisters "I'm So Excited"
Oct. 18 – 20: Night Ranger "Sister Christian"
Oct. 21 – 23: Boyz II Men "End of the Road"
Oct. 24 – 25: Survivor "Eye of the Tiger"
Oct. 26 – 27: 38 Special "Caught Up in You"
Oct. 28 – 30: Smash Mouth "Walkin' On the Sun"
Oct. 31 – Nov. 1: NEW! Spin Doctors "Two Princes"
Nov. 2 – 3: NEW! Christopher Cross "Sailing"
Nov. 4 – 5: Hanson "Give a Little"
Nov. 6 – 8: Dennis DeYoung, original member of the group STYX "Come Sail Away"
Nov. 9 – 11: Big Bad Voodoo Daddy "Go Daddy-O"
Songs listed are for artist recognition only and may not be included in the concert play list.
Guests also can sip and nosh their way around the World Showcase to see performers from many countries weave music, dance, acrobatics, comedy and other acts into the festivities. A sampling of World Showcase entertainment includes:
High-energy Celtic music of Off Kilter (Canada)
The Arabic rhythms of Mo'Rockin (Morocco)
Perfect harmony of Voices of Liberty (American Adventure rotunda)
Infectious beat of internationally acclaimed Mariachi Cobre (Mexico)
Retro British hits by British Revolution (United Kingdom)
Jaw-dropping stunts by The Jeweled Dragon Acrobats (China)
Hilarious antics of World Showcase Players (United Kingdom)
"IllumiNations: Reflections of Earth," lights up the World Showcase with lasers, music and fireworks to provide a "wow" ending to each festival evening.
Visit EpcotFoodfestival.com to learn more and watch for festival updates.