Beginning this week, diners at Emeril's Orlando can take a culinary tour through one of Chef's Emeril's cookbooks. For the months of June and July, the restaurant is featuring a $30, three-course dinner menu featuring classic recipes from two of Emeril's cookbooks, From Emeril's Kitchens (featured in June) and Emeril at the Grill (featured in July).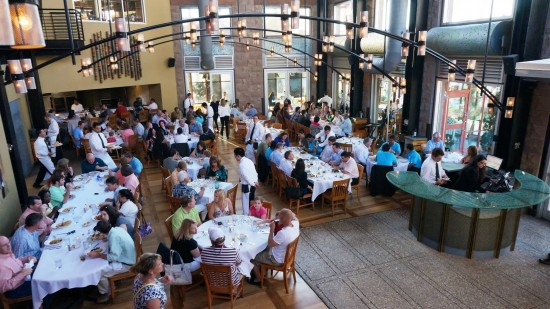 What's more, Emeril's has provided us with a $50 gift card to their restaurants, so one lucky winner will be able to have their meal covered, plus a few drinks! Keep reading to learn more about the new menu, then you'll find the gift card entry form at the bottom of the post. (Update: Giveaway closed.)
3 for $30 June Menu
Featuring recipes adapted From Emeril's Kitchens cookbook.
Appetizer
Poached Oysters in Herbsaint Cream, Black Pepper Crème Fraîche, Flash Fried Spinach
Entrees
Choice of One
Poached Salmon, Mango Salsa, Smashed Avocado, Coconut Rice Pilaf, Black Bean Sauce, Tortilla Chips
Braised Beef Short Ribs, Cheddar Polenta, Cole Slaw
Dessert
White Chocolate-Buttermilk Cake, Strawberry Sauce
*Tax and gratuity not included.
3 for $30 July Menu
Featuring recipes adapted from Emeril at the Grill cookbook.
Appetizer
Watercress, Avocado, Mango Salad
Entrees
Salmon, Peach-Tamarind Barbecue Sauce
Chicken Paillards, Arugula, Roasted Peppers, Parmesan Cheese, Lemon
Dessert
Grilled Peaches, Mascarpone, Local Honey
*Tax and gratuity not included.
Let's see the food!
We had the opportunity to experience June's menu a little early, and let me tell you it was sensational. Get ready to get hungry (and remember you can click any image to view it full-screen)…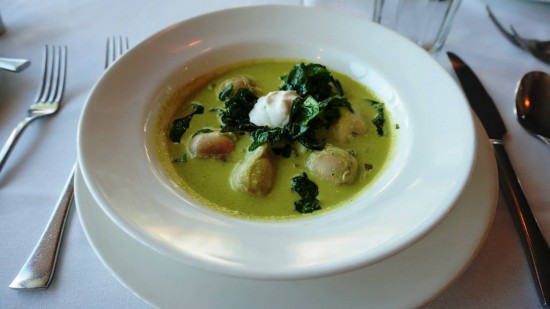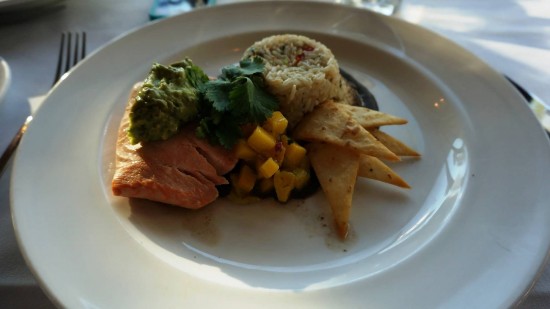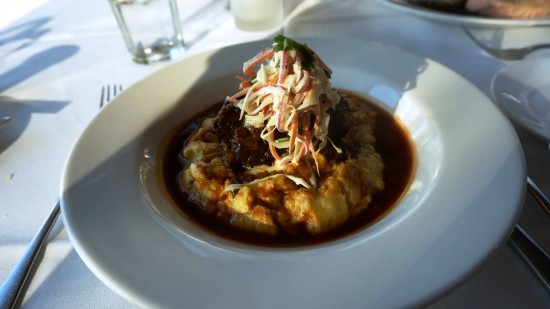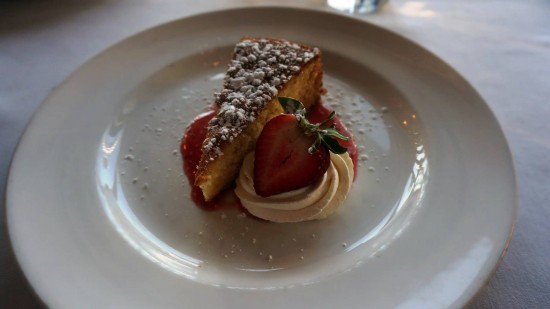 More about the restaurant
Emeril's Orlando opened in 1999 as the second location of Emeril's flagship New Orleans restaurant, and encompasses everything Chef Emeril Lagasse stands for– high energy, bold, exciting flavors and an unforgettable experience. Located at the epicenter of Universal's CityWalk, the restaurant overlooks the lagoon and all of the action of this thriving Orlando hot spot.
Happy Hour: Daily, 5-8 p.m.
Lunch: Daily, 11:30 a.m.-3 p.m.
Dinner: Sunday – Thursday, 5-10 p.m.; Friday – Saturday, 5-10:30 p.m.
Win a $50 Emeril's Orlando gift card
Here's your chance to visit this amazing restaurant and try out the new menu "on the house".
UPDATE: This giveaway is closed. Congratulations to our lucky winner Lucy B!
Keep in mind that this giveaway is open to everyone, but if you live outside of the U.S. we'll hold on to the gift card until you arrive here in Orlando. Also, while this is really meant to promote the new menu, the card can be used at anytime and for any items on the menu. Finally, the giveaway ends midnight EST on Monday, June 3, and the winner will be contacted the next day.