The Wizarding World of Harry Potter – Hogsmeade first opened in 2010 to record-breaking crowds and brilliant fanfare, bringing with it a next-generation of theming and land immersion and an overall revitalization of Universal Orlando Resort. Since then, it has grown exponentially, expanding to the sister parks of Universal Studios Japan and Universal Studios Hollywood, as well as into Universal Studios Florida with the creation of Diagon Alley.
Across all this time, many may think they have the secrets to the Wizarding World all figured out, but there may be some things even the most experienced wizard and witch do not yet know. Here are our top five secrets of Harry's wondrous world.
1. Wands work on magic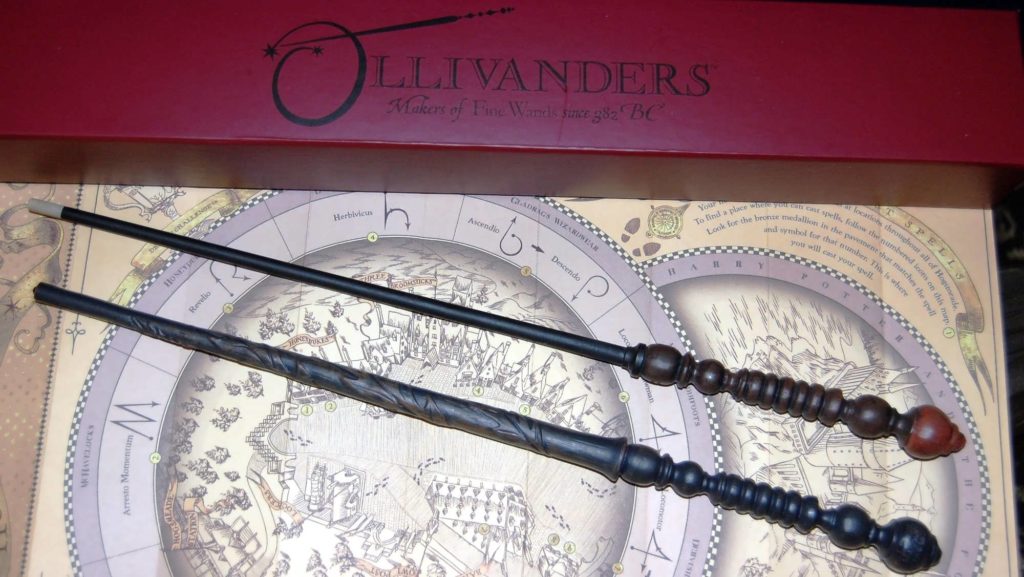 It may sound silly to those muggles out there, but it is true – the interactive wands that can be purchased from Ollivander's Wand Shop (and, of course, other locations scattered throughout Universal) indeed work on magic, and, because of this, they are one of the best souvenirs you can buy from The Wizarding World of Harry Potter. "Running on magic" means that their batteries will never die, as there are no batteries to run out in the wands – even those that were bought immediately upon their introduction (over four years ago at this point) will still work if they are brought back to either Hogsmeade or Diagon Alley.
Another fun fact: because they are magical in nature, interactive wands will be able to produce magic no matter what Hogsmeade you visit – yes, even if a wand were bought in Orlando, it'll still work in Osaka. How amazing is that?
One other cool thing about the wands is that if, for whatever reason, they do stop working – say, a smaller witch or wizard isn't as careful with it as she or he should've been – Ollivander's will be happy to repair it for you (with magic, of course!). Ollivander guarantees his wands for life, after all, so no matter how many times yours may stop working, it'll always be allowed to be repaired.
2. There are other places to buy Butterbeer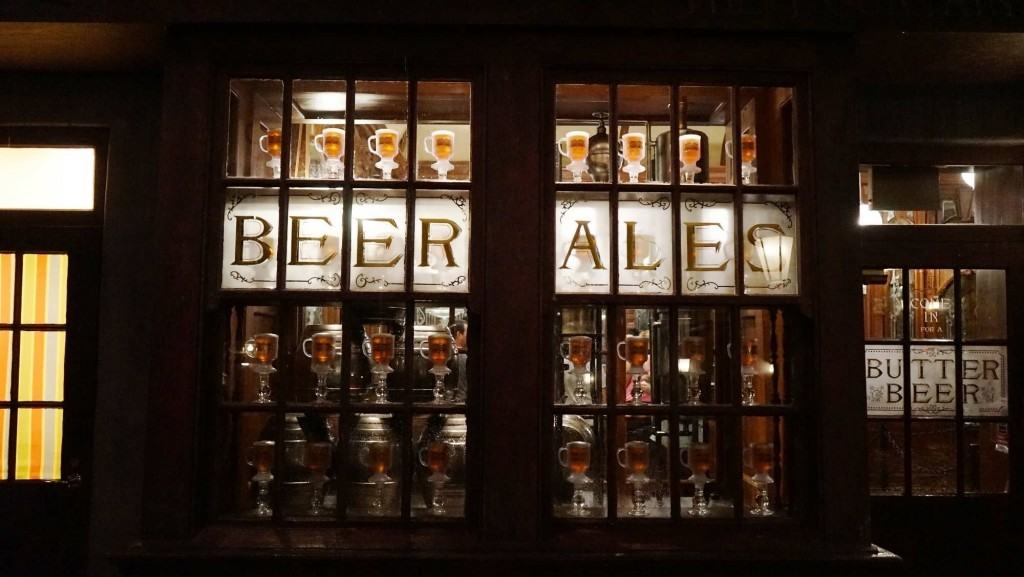 One of the best parts about visiting The Wizarding World of Harry Potter is, of course, the Butterbeer! Due to its popularity, however, the delectable drink can prove to be difficult to obtain, especially during those busier times of the year – but this doesn't mean it will have to be given up! There are some lesser-known locations that will usually have a much shorter line than the more obvious places.
In Hogsmeade, Butterbeer doesn't only have be purchased at the outdoor carts – it can actually be bought from inside The Three Broomsticks or the attached Hog's Head Pub. If it's outside typical eating hours, buying it from the Broomsticks side might be the faster way to go, as there are many registers running at once; picking up your wizarding treat at the Hog's Head, however, is always fun, as there is a lot more on tap here, such as Pumpkin Fizz or the alcoholic Dragon Scale.
Over in Diagon Alley, Butterbeer is similarly available inside The Leaky Cauldron – which will have the same benefits as buying it in The Three Broomsticks – but it can also be found at The Hopping Pot and The Fountain of Fair Fortune, which act as glorified drink carts. One little-known secret about The Fountain of Fair Fortune: Butterbeer ice cream can also be purchased here (since it's located so close to Florean Foretescue's Ice-Cream Parlor, the wizarding employees can run over and pick up the ice cream, if asked nicely).
3. Chocolate Frog cards can be traded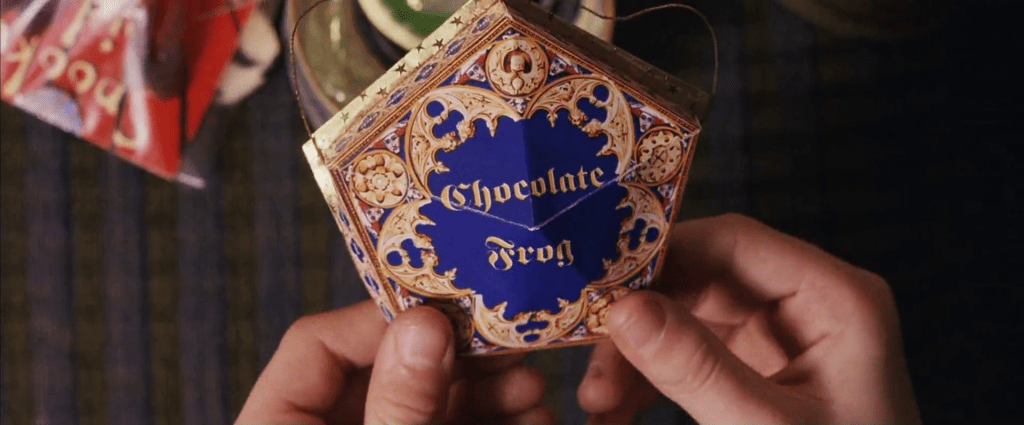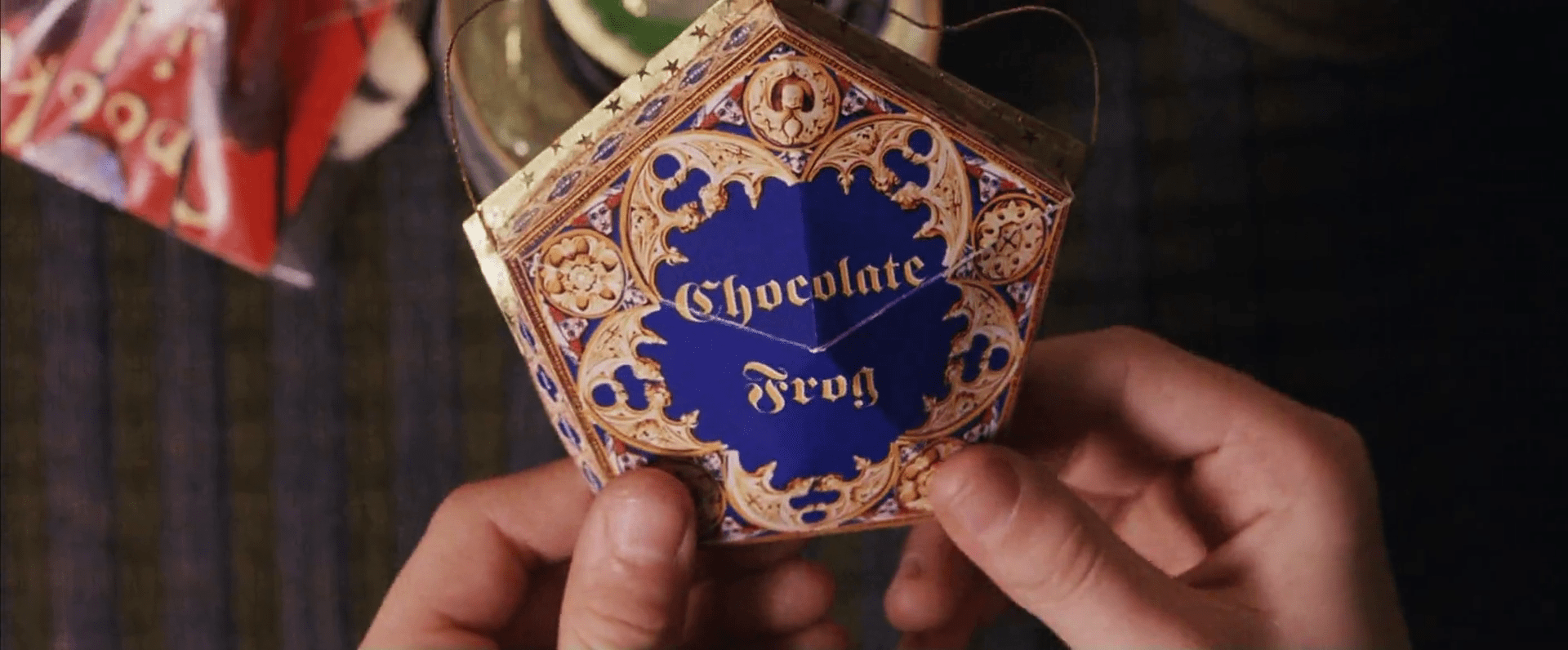 Everybody loves Chocolate Frogs – but be careful, as they only have one good jump in them!
While the chocolate is a good enough reason on its own to purchase one, another compelling motivation is the included trading cards. Currently, ten Chocolate Frog cards are available to guests: Albus Dumbledore, Godric Gryffindor, Helga Hufflepuff, Rowena Ravenclaw, Salazar Slytherin, Gilderoy Lockhart, Bertie Bott, Hengist of Woodcroft, Jocunda Sykes, and, most recently, Devlin Whitehorn. (Fun fact: although, in the movies, Harry Potter's first-ever trading card is Dumbledore, in the books it's Hengist, the founder of Hogsmeade.)
It's (mostly) completely random which trading card is in which box, so it's possible to get many duplicates before collecting all of them. Because of this, witches and wizards in Honeydukes (in Hogsmeade) and SugarPlum's Sweet Shop (Diagon Alley) will happily trade out any duplicate Chocolate Frog cards for one of a guest's choice – but just please keep in mind that there is only a limited amount of each card, so you might not be able to get the one you're looking for. But, hey – it may also be possible that some guests would be willing to trade for other cards, as well, so there's always that.
4. Unknown secrets of Harry Potter and the Forbidden Journey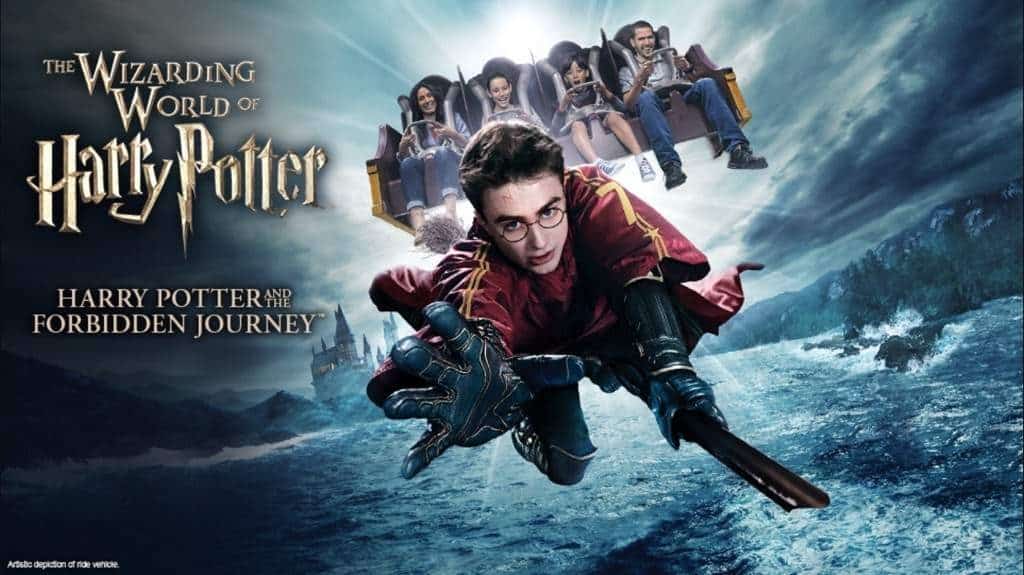 By far one of the most innovative attractions Universal has constructed (as proven by its existence in all three Wizarding Worlds around the globe), Harry Potter and the Forbidden Journey has some secrets that even the most observant of witches and wizards might not have seen.
In the ride's first scene, for example, Harry and Ron's legs can be seen in shadow right before the first screen pops up. This is in reference to the guests' magical flying bench keeping up with the two students as they sneak away from Professor Binns's History of Magic lesson. Further on, after Hermione helps riders escape from the Forbidden Forest, the magical bench almost gets smashed by the Whomping Willow – in fact, it seems that one of the ride vehicles actually had that fate, as a broken one can be seen to the left of the massive tree's trunk.
Finally, there is a callback to the beginning of the Forbidden Journey at its very end. Those that have experienced the attraction know that, very early on, Hagrid has lost a dragon and has asked Harry and Ron (and, by extension, the guests) to help him locate it. Near the end of the ride, as Harry is making his way back to Hogwarts's Great Hall with your magical bench in tow, the missing dragon can be seen flying over the Black Lake and heading towards the castle, as well – a great way to round out the story!
5. Don't forget to go window shopping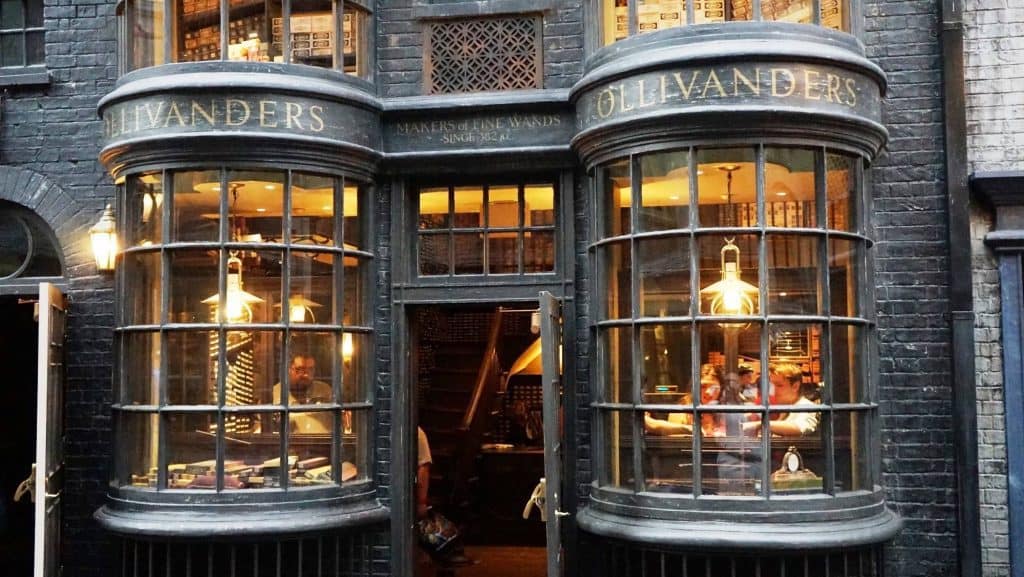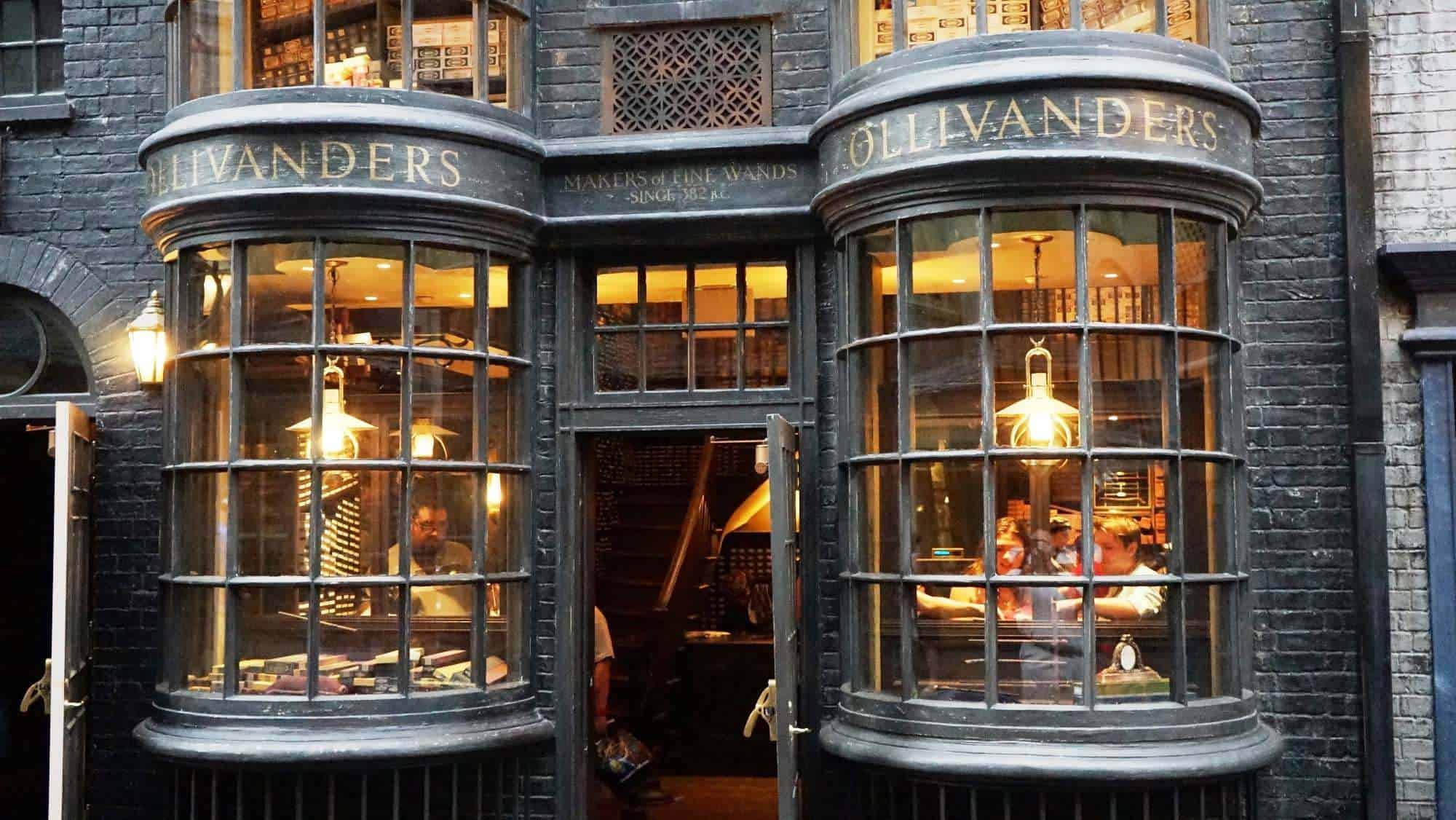 By far the most unique part of the Wizarding World is all the shop windows – this is where the immersive quality of the locations really shine, thanks in part to their featuring the graphic designs of MinaLima, who worked on all 10 Harry Potter and Fantastic Beasts movies. There are some hidden secrets here that even the most dedicated of witches and wizards might not know about.
Diagon Alley
Diagon Alley boasts some of the most unique windows by far. Located near the entrance to Ollivander's is a window that shows wands in their raw form, which includes different types of woods that have yet to be whittled down as well as vials containing samples of wand cores. While most guests could imagine what a unicorn hair or a phoenix tail feather looks like, not many know what a dragon heartstring should look like. Well, now they can!
There are also secret spell-casting locations hidden throughout the area: one on the main alley and one near the entrance to Wiseacre's Wizarding Equipment, near the Gringott's Money Exchange. These can be the trickiest to find – luckily, there are many wizards and witches wandering around Diagon Alley who would be more than happy to help out a fellow magic-user who is looking for those unmarked spots.
Diagon's final great secret is actually located in Knockturn Alley, where visitors can find Markus Scarrs Indelible Tattoos, and they can peak through the windows to see what, exactly, wizarding tattoos look like. Look carefully – just as wizarding paintings and photographs like to move, so, too, do the tattoos.
Hogsmeade
Remember how Hagrid once told Uncle Vernon and Aunt Petunia that Harry's name had been down to attend Hogwarts since his birth? It seems like – this one time, at least – Harry wasn't really all that special. In fact, there exists a magic quill that records the birth of every wizard or witch with the potential to attend the school on a special roll of parchment, and it can be found in the window of Scrivenshaft's Quill Shop in Hogsmeade Village. If watched for long enough, odds are the quill will start recording the name of a new wizarding baby that has been born into this world.
Another fun window-secret can be found in Spintwitches Sporting Needs, the Quidditch supply store. The window itself shows a Quidditch trunk with the quaffle and bludgers on display. Missing from the trunk, however, is the Golden Snitch – originally, there was a projection of the loose snitch flying around the shop, having gotten free of its bindings.
Bonus!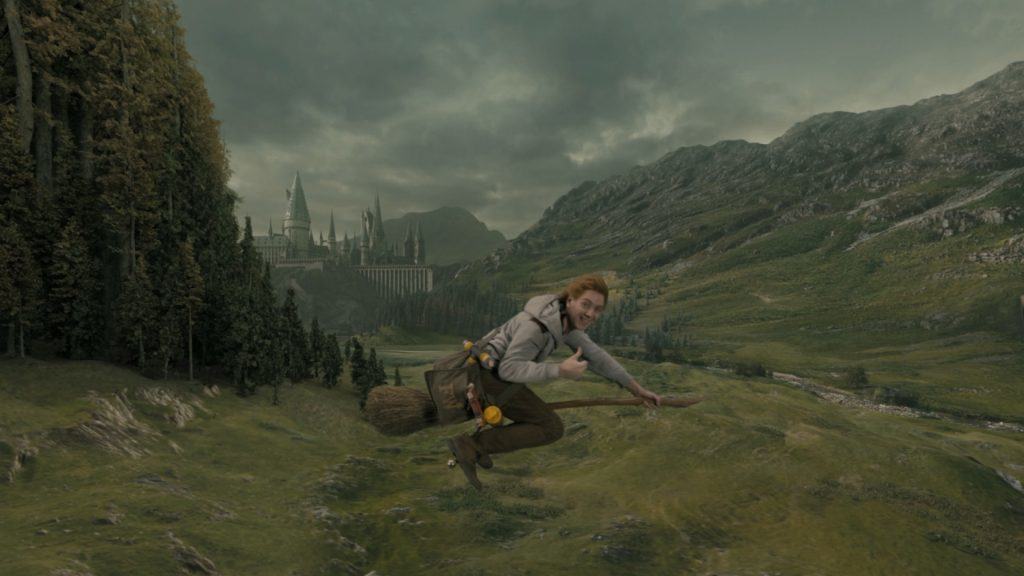 Okay, okay – just two last little tidbits, since we love these too much to let them go unmentioned.
One: using the Hogwarts Express to move between Universal Studios Florida and Islands of Adventure is the only way a guest can bring alcohol between the two parks. As food and drink are allowed on the train itself, it's a great way around the liquor-license restrictions between the theme parks and CityWalk. And two: the Three Broomsticks in the Harry Potter films is actually based off of the Three Broomsticks that was designed for the Wizarding World; the theme-park land opened before the set was needed for the movies, so it had to be (fully) designed for the parks first!
–
What are some of your favorite secrets of The Wizarding World of Harry Potter? Let us and tens of thousands of other Universal lovers know in our OI Community.
And be sure to follow Orlando Informer on Facebook, Twitter, and Instagram for the latest news and tips at Universal Orlando, Walt Disney World, and other Orlando destinations.