Celebrate spring with the spirit of the islands: Bahama Breeze introduces two new cocktails sure to delight
Last week Orlando Informer was invited to Bahama Breeze to taste their two newest editions to the Island Cocktails menu, the Yaka Hula Hickey Dula and the Daisy de Santiago. Where there's a party, there's me, so I was excited for the chance to be a part of this fun preview event. I was even more psyched when I arrived and saw that the party was seated on the restaurant's outside deck. If you've ever been to a Bahama Breeze location then you know the deck is a really fun place to sit and definitely makes you feel like you're on an island getaway vacation.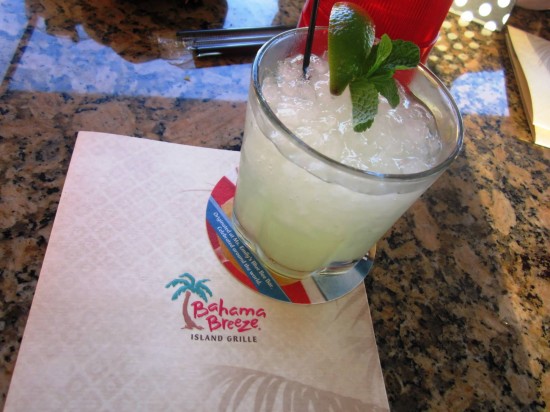 Sitting down in one of their very comfortable chairs I was immediately greeted by one of our party servers who gave me a warm welcome and took my first drink order. I decided to begin my night with the Daisy de Santiago. It was the perfect end-of-the-day drink with its refreshing lime flavor and zesty mint. Once I finished that I knew I had to move on to the new Yaka Hula Hickey Dula cocktail to see what that was all about. I was relaxed by the smooth pineapple flavor and ordered another before I was totally finished with the first.
Both drinks were delicious and boasted bold yet refreshing flavors that's sure to please any taste buds looking for some sweet, relaxing and refreshing libations at the end of a long (and hot) day.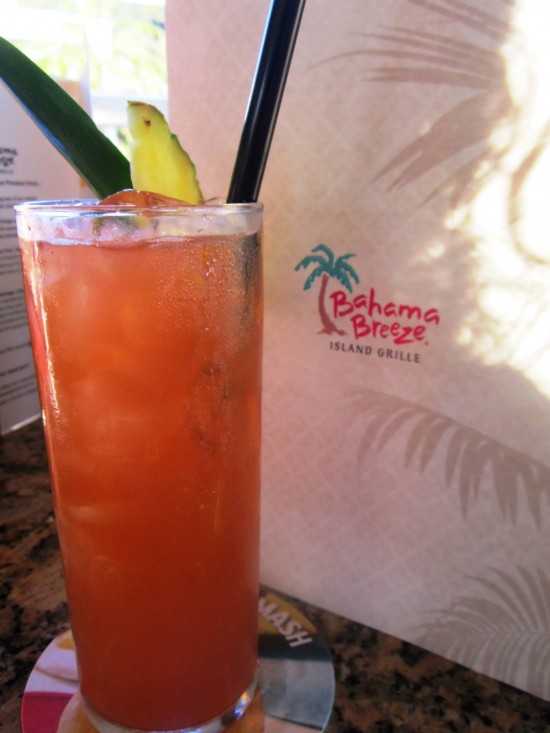 Once all the invitees had arrived, found seats and gotten their first couple rounds of drinks in our awesome servers began bringing out platter upon platter of Bahama Breeze's signature appetizers and featured small plates. Everyone descended upon the buffet set-up grabbing quesadillas, sliders, onion rings, fried plantains and so much more. My favorite dish of the whole night was the jerk chicken wings. If you enjoy Jamaican style jerk seasoning and you like a little kick of pepper spice then this dish will be your favorite too. A few of my other favorites include the chicken empanadas, barbeque pulled pork with fried plantains, warm spinach dip, sliders and bang bang shrimp.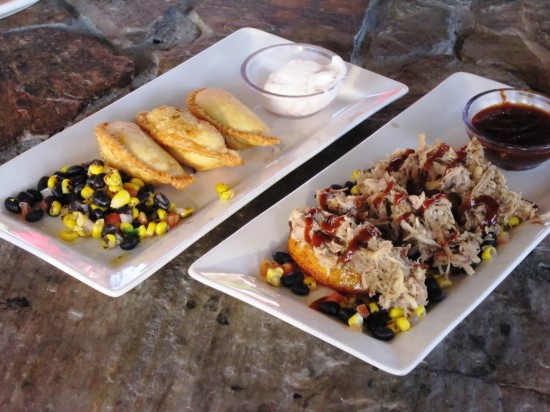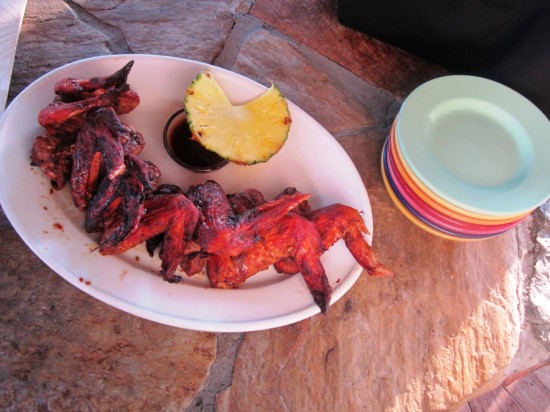 The invite told us to bring our appetites because there would be a lot of food served, and the staff at Bahama Breeze definitely delivered on that promise. We were brought about five different rounds of appetizers and small plates throughout the evening. They brought more of the popular dishes as well as a few new ones for us all to try each time. The great thing about their appetizers and small plates is that you can either get some to share or order a couple as your meal. It offers patrons some less expensive options than their dinner entrees. Plus, they are all fresh and delicious.
As we move through the remaining winter months and head straight into spring and summer, there are a lot of things to look forward to on the menus at Bahama Breeze: the Yaka Hula Hickey Dula and Daisy de Santiago being two of those things. Bahama Breeze is a fantastic place for families, dates, parties and more. Bring your friends, your family and your appetite and remember to arrive thirsty!
Official site: http://www.bahamabreeze.com
Locations near the attractions: I-Drive / Lake Buena Vista / Kissimmee
PS. If you want to bring the island spirit home, these locations also feature Curbside To Go service.
Bahama Breeze – photo gallery
Click any image to view it full-screen. When the full-screen image is open, click to the right or use the right arrow on your keyboard to advance through the gallery. If several thumbnails are missing, try reloading this page in your browser.
[sws_author_bio user="DinaFayeMagdovitz" size="105″ authorposts="More OI posts by Dina" name_format="About the author"] [/sws_author_bio]