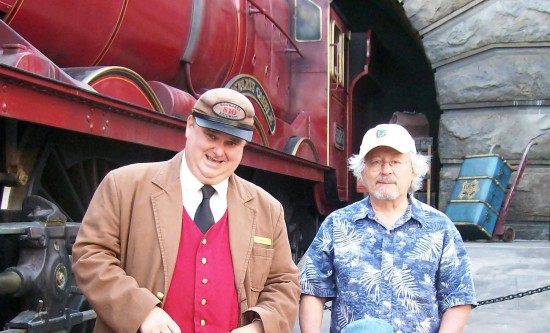 My husband and I are in our early and late 60s, and we are retired. Our favorite form of entertainment is spending time at theme parks, specifically Universal Studios Florida and Islands of Adventure. We didn't have the money or the time when younger, so doing this now gives us the perfect reason to enjoy each other's company AND have a blast at the same time. Most of our friends and relatives are also our ages, yet we can't convince them to spend a day with us at the parks. Age no longer defines who you are; our daughter's godfather is 91 and still building houses for Habitat for Humanity. Because so many senior citizens call Florida "home", we keep hearing these excuses:
Excuse # 1: "I'm too old"/ "I have health problems". Actually, Universal Orlando's parks have something for all ages. Some rides are no worse than the motions or forces you feel in an automobile when it accelerates or stops quickly, or even goes round a corner too fast. Not all are the bone-crushing, stomach-turning rides you remember. All have posted "warnings" to consider before you ride, but discuss this with your personal physician. My husband and I both have heart stents but our cardiologists have cleared us to ride most rides. In fact, my doc told me my heart is HEALTHIER now after the stents than it was months or even years before!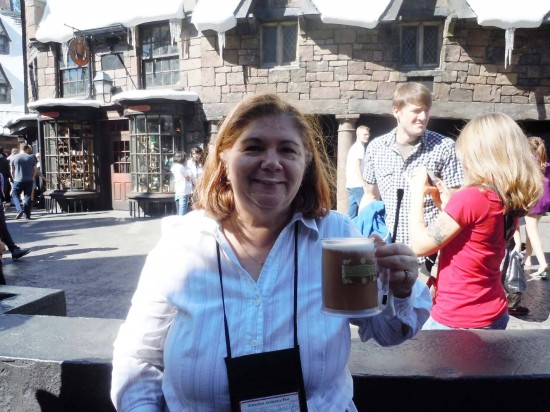 Excuse # 2: "I can't walk far or stand very long." Although walking is GOOD for you, there are plenty of places to just sit, rest and enjoy the atmosphere. Just do it more often! Don't feel like you have to push yourself into seeing everything. If walking is a problem, wheelchairs are available. Talk to your doctor and see if he/she will write you a prescription for Assisted Access Passes, covered here. They will enable you to enjoy the attractions and rides you feel your particular health will allow by using alternate queues. You can take advantage of the complementary unlimited Express Passes just by staying at one of Universal Orlando's three on-site hotels, Loews Portofino Bay, Hard Rock Hotel or Loews Royal Pacific Resort. Use the single rider lines. I hear a lot of people saying they sometimes can walk right on and sit with their families!
Excuse # 3: "It costs too much for what we are able to do." Not really, because there is a lot you CAN do. Discounted tickets can be purchased through one of Orlando Informer's sponsors, Undercover Tourist, or through your local AAA office. You should also know that a 10% discount is usually available at restaurants and gift shops by just showing your AAA card, if you are not an annual passholder. If you are a Florida resident, the prices get even lower for tickets and for lodging at one of the on-site hotels.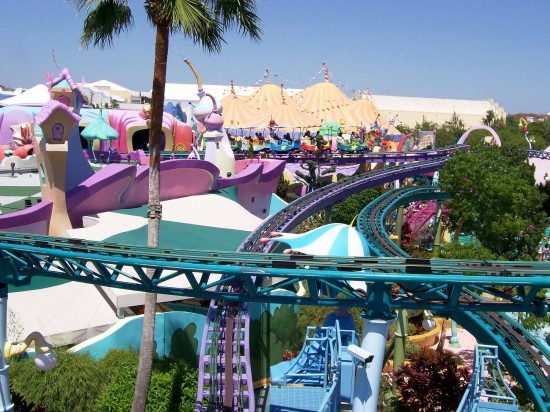 Just what CAN you do? If you are still riding roller coasters, you can do just about any ride in the park. You will get WET on the water rides, so dress accordingly and bring a towel! There are many wonderful restaurants and restrooms are plentiful. You can also check out the Rider's Guide (PDF file). Only you can decide what you feel you can ride, but here are the tame things you can enjoy, with your doctor's blessing, maybe into your 80s:
Universal Studios Florida – Lucy, A Tribute1; Universal Orlando's Horror Make-Up Show; Terminator 2: 3-D; Animal Actors on Location!; A Day in the Park with Barney; Fear Factor Live; Beetlejuice's Graveyard Review; The Blues Brother's Show; Twister… Ride it Out; Shrek 4-D; Despicable Me Minion Mayhem.
Islands of Adventure – Caro-Seuss-El; High in the Sky Seuss Trolley Train Ride; Poseidon's Fury; The Eighth Voyage of Sindbad Stunt Show; Jurassic Park Discovery Center. Even if you can't ride, don't miss visiting the Wizarding World of Harry Potter!
If you would like to learn more about any of the attractions listed above, each one has its own page in the OI Universal Center.
The landscaping through both parks is beautiful, not to mention unusual in Seuss Landing. And don't forget to take in Universal's Superstar Parade and the nightly Universal's Cinematic Spectacular – 100 Years in the Making.
The next time your family comes for a visit, or if you a planning a get-away, I encourage you to give these parks a chance. Remember, you don't have to DO everything. Take your time and enjoy yourself at your own pace. Wouldn't it be more exciting to take your daily walk around Universal Studios or Islands of Adventure instead of the mall?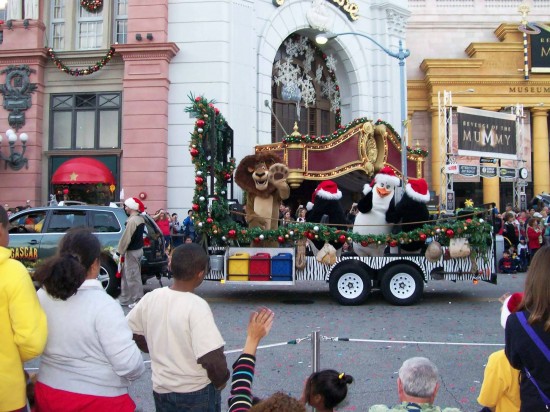 [sws_author_bio user="iamdollie" size="105″ authorposts="More OI posts by debi" name_format="About the author"] [/sws_author_bio]