I've been a Universal Orlando passholder for the last year, and I'm pretty biased about it. I've always felt that the theme parks at Universal were much more suited to all different ages, whereas Walt Disney World was always a place primarily for kids. I never had much interest in purchasing any of the Disney annual passes because I'm on a tight budget, and I always felt like I got so much more bang for my buck with the Universal 2-Park Preferred annual pass (you know, with its free parking and no block-out dates). However, after a year of poking and prodding, my roommate finally got me to concede and buy the Epcot After Four annual pass. She had bought one last year right before the International Food & Wine Festival, and I was feeling like maybe I had missed out a little in not getting a pass then.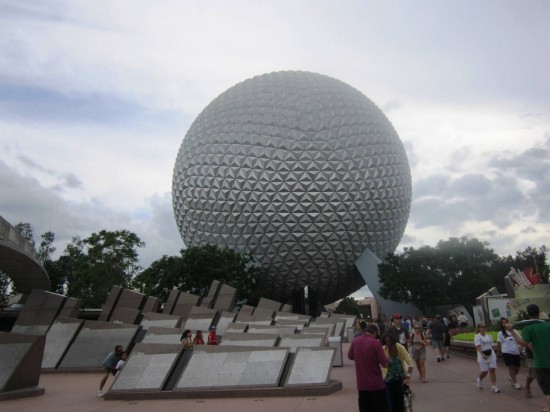 So a few weeks ago I decided I really wanted to go to Food & Wine Festival this year, and I got the pass for myself as a birthday gift. Since I'm a Florida resident I was able to make a down payment and setup monthly payments after that. The site navigation was super easy and within minutes I had completed my purchase and my confirmation e-mail was in my inbox.
My roommate and I decided to head to Epcot this past Monday and experience Food & Wine Festival for my first outing as a Disney passholder. We had a fantastic time, and we were only there for four and a half hours! We went from booth to booth sampling food and drinks from countries all over the world and we got to see Boys II Men (AAAAH!!) perform at the American Gardens Theatre. The whole evening was an absolute blast, and I felt like the pass was already starting to pay for itself.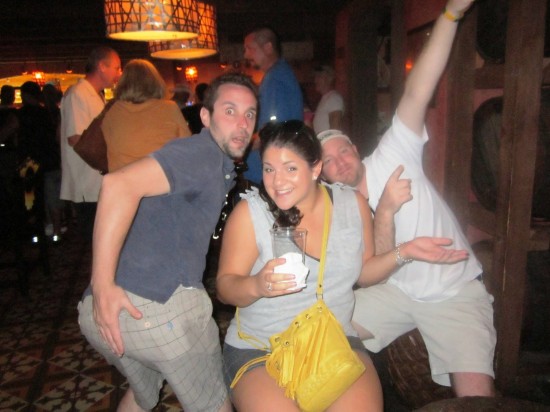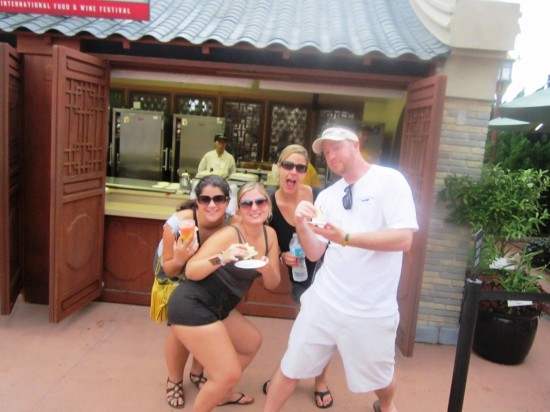 Truly, the only downside to the pass is that you can't gain access to the park with it until 4 pm and there are summer and some holiday block-out dates. However, the park doesn't close until 9 pm on weekdays and it's open until 10 pm on Friday and Saturday nights. Also, the block-out dates don't interfere with most of the events and entertainment offered at the park. The pros absolutely outweigh the cons in my opinion. I'm already planning my next outing to Epcot with my pass.
Still not totally convinced? Just think of all the things you can gain access to during the year with an annual pass. You can attend the International Flower & Garden Festival, the International Food & Wine Festival, and Holidays Around the World. I've also heard the Sounds Like Summer Concert Series is amazing, and I plan on being in attendance next summer. They also have an extensive list of daily, weekly and monthly entertainment events that park goers can attend regularly. There's also the excitement of getting to shop and eat around the World Showcase, and, if you're over 21, you can go drinking around the world.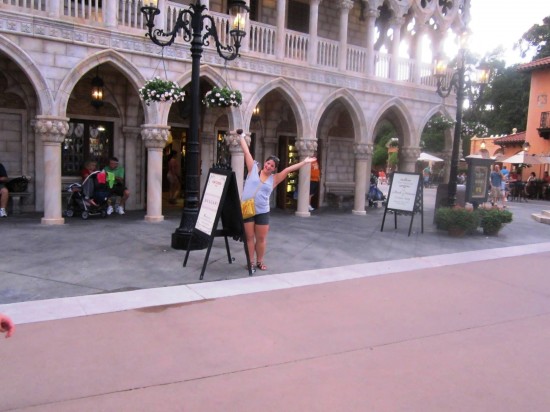 Epcot has a lot to offer visitors, whether you're a local or from out of town, and the annual pass is a great way to save money on your visits. A pass for Epcot for just one day is $89.00, and the annual pass is just $175.73 (including tax) for the whole year. If you visit the park twice you've made your money back. If you visit three times it's as if you're getting a whole 1-day admission for free. Local resident or out of town visitor, it doesn't matter. If you plan on visiting Epcot at least two or three times in a year, it is more than worth it to purchase an annual pass. If you're a Florida resident you have the option of paying up front for the pass or setting up a monthly payment plan. It's so easy.
Go to http://disneyworld.disney.go.com/passholder-program/ to purchase an annual pass. Upon completion of your purchase they'll send you a confirmation e-mail with e-tickets attached. You'll need these to redeem your pass at the Epcot ticketing booths. When you pick up your passes you need to have a printed copy of your e-tickets, the card you purchased the pass with and a valid ID. If you are participating in the Florida resident monthly payment program you will need to show a valid Florida ID when you pick-up your passes. Once you've done this meet me over in the UK for a pint at the Rose and Crown Pub and enjoy going around the world after hours!
[sws_author_bio user="DinaFayeMagdovitz" size="105″ authorposts="More OI posts by Dina" name_format="About the author"] [/sws_author_bio]