The AllSpark Coming to Orlando
The blood hounds are on the scent, and the trail is leading straight to Transformers: The Ride making it's way to the area where Soundstage 44 was standing. The biggest "proof" for this resides in a permit Universal had to file with the state of Florida, which stated what they are going to do with the land. Part of this permit details exit strategies for "1st and 2nd floor ride areas," as well as plans for a lift mechanism. So this means either Transformers: The Ride is making it's way over from Hollywood, or the World's Largest Entertainment McDonald's on Sand Lake Road in Orlando is being dropped into the parks.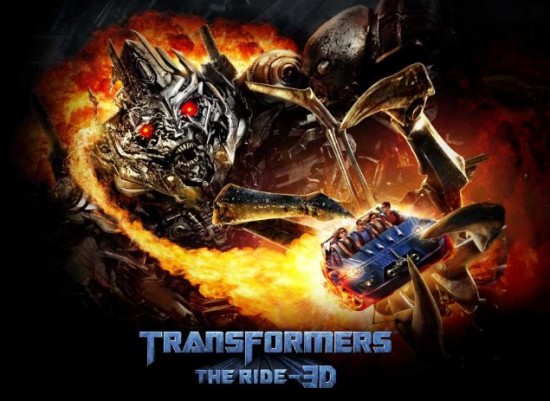 Now while Transformers: The Ride does share some similarities with The Amazing Adventures of Spider-Man over in Islands of Adventure, it's not the ride mechanism I'd be worried about, it's the cutting edge video technology Transformers uses that will make Spider-Man look bad in comparison. Spider-Man actually looks better than ever, with a fantastic refurb earlier in 2012, but even its new high definition animation pales in comparison to the big guns Transformers brings to the table. So that brings us to our next item…
Does Optimus Prime hold the fate of Marvel Island?
There are many in the know saying that, because it looks like Transformers is coming to Universal Studios, it's all but confirmation that Marvel Super Hero Island will be leaving and the characters will go to Disney. I personally find this hard to believe as Universal banked on the Marvel characters being a key part of the Islands of Adventure back in 1999, well before the first Spider-Man movie, let alone the reboot. They stuck with these characters when they meant less than nothing to pop culture. But now, when the Marvel characters are the kings of Hollywood and dominating toy aisles, they are going to give up the rights?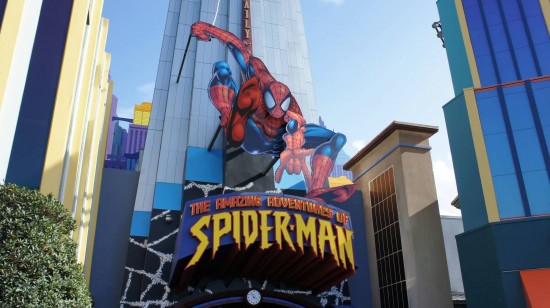 Meet-and-greets are more popular than ever, and if kids want to meet Spider-man, the Hulk, Captain America, the X-Men or many other red hot characters right now, they have to come to Universal Orlando. Plus, you know it is driving Disney CRAZY that they can't use the characters they own (at a price of $4 billion) in their own Florida parks. That alone is a small touch of revenge for a company that had to watch former Disney CEO Michael Eisner fast track Hollywood Studios, possibly using inside information, solely to take all the air out of the opening of Universal Studios Florida back in 1990.
To learn more about the construction projects at Universal Orlando, check out our complete summer 2012 update.
Penn & Teller at Halloween Horror Nights
Universal is starting to put out some information for what is coming for Halloween Horror Nights 2012. As we suspected, it was announced at the San Diego Comic Con that the popular franchise Silent Hill will have a presence at HHN. In addition, Universal also announced a partnership with AMC's The Walking Dead for a second HHN haunted house. Now I'm hearing that magicians Penn and Teller could be at HHN as well. Having worked with Universal before, Penn and Teller's act is right up the alley for HHN and is a perfect balance for zombies and the traditional scares. Penn and Teller bring a brand of smart comedy mixed with gore, something almost impossible to get right, and they have perfected it. While Penn and Teller have a regular show in Las Vegas, trying to buy any ticket during the HHN timeframe will give you a message of "no seats available." Now that doesn't prove anything, but the odds of a weekday Penn & Teller ticket being sold out three months in advance is about as likely as John Carter winning any Oscars next year. Either way, Penn and Teller at HHN is a better idea than having David Blaine suspend himself above Rip, Ride, Rockit in a glass coffin and going the entire month of October without food.
[youtube_video]epSyyaSK6K8[/youtube_video]

Agree, disagree, or have your own rumors to share? Leave a comment below. Or, check out all of our rumor posts.
[sws_author_bio user="derekburgan" size="105″ authorposts="More OI posts by Derek" name_format="About the author"] [/sws_author_bio]