Rumor round-up for Nov 9, 2012: Transformers in May, Epcot's Morocco, The World of Avatar, SOTMK cards
Universal's Transformers: The Ride 3:D to open by MAY?!
Last week Universal unveiled the news we've discussed for a while, that Transformers: The Ride 3:D will be coming to Universal Studios Florida in Summer 2013. Now usually when theme parks say "Summer" or "Winter" or anything vague when it comes to opening attractions it almost always ends up being near the very end of that time frame. For instance, the Wizarding World of Harry Potter at Islands of Adventure was teased for "Spring 2010" and opened on June 18th.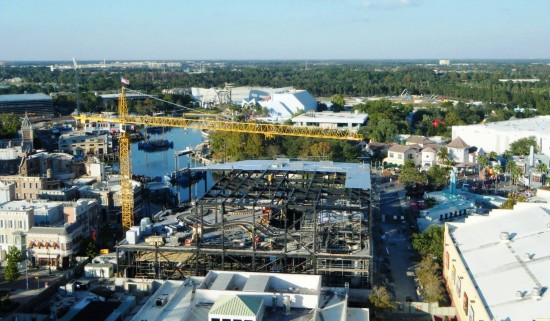 However, rumors are circulating that the new Transformers ride will be up and running by May, 2013! If true, this would be a stunning achievement in the theme park world. An E-Ticket ride pretty much started and finished within a year, and that includes demolishing the building it will be replacing. And here we thought the work on Despicable Me Minion Mayhem was fast.
Morocco to add waterfront dining
Another country in World Showcase at Epcot may be looking to take advantage of it's waterfront real estate. Thanks to the smashing success of the revamped dining locations in the Mexico Pavilion (and drinks via La Cava del Tequila), word is that Morocco is taking a hard look at offering something similar.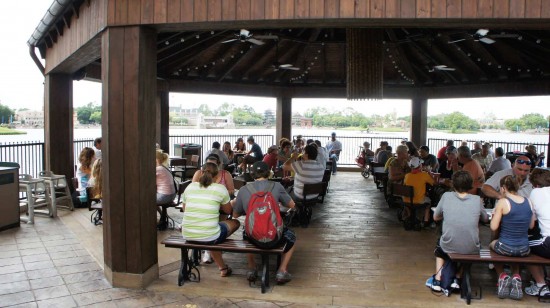 Epcot has some of WDW's best restaurants, but you can pretty much always get a table at Morocco's Restaurant Marrakesh as they just aren't seeing the volume of guests that Italy's new Via Napoli gets or the booked-months-in-advance reservations that Canada's Le Cellier receives. Morocco needs a money maker and there will be no shortage of guests willing to pay top dollar for a spot on World Showcase lagoon during IllumiNations (and throughout the day as well).
James Cameron's The World of Avatar
Last week we talked about the (lack of) reaction to possibly leaked plans for several proposed attractions for James Cameron's The World of Avatar at Disney's Animal Kingdom. There's insider buzz that points to Disney themselves releasing those blueprints to gauge fan reaction. We've gone over the rumors of AvatarLand being jettisoned like Downtown Disney's Hyperion Wharf plans or the proposed Flamingo Crossing restaurant/shopping district. This week we'll go with the other side of the coin and look at the rumors of what will be coming to Orlando if this area does indeed get built.
The buzz going is that the major E-Ticket attraction will "Soarin'-like" in that at the very least guests will be looking at a gigantic screen for the attraction. The film for this attraction would be in 3D and also shot in 60 frames per second, which is more than double the usual rate that we see movies in. Peter Jackson's The Hobbit movie, being released in December, caused a lot of controversy by filming in 48 frames per second, exactly double the standard rate of 24 FPS. Both Jackson and Cameron are completely behind the idea that a higher frame rate is the future of movies and the Avatar film at Disney would be the first attraction at any theme park in the world to offer this type of experience.
The other main attraction, widely considered to be a C-ticket, would possibly be a boat ride. One rumor in Hollywood is that Avatar 2 will focus more on the water/ocean element of the planet Pandora, and so a water based ride would be a natural tie-in. We also would possibly get a walk through experience in which guests would interact with the light-up plants of Pandora as well as the requisite dining and retail stores.
A new Sorcerer's of the Magic Kingdom card
We talked previously about the possibility of exclusive cards being released for the Sorcerer's of the Magic Kingdom card game joining the "Chip and Dale" given to guests for Mickey's Not-So-Scary Halloween party. Rumors are red hot that a card will definitely be given to another hard ticket event, Mickey's Very Merry Christmas Party, which begin on November 7th. While the character on the card hasn't been confirmed by us, several ideas have floated out there including Scrooge McDuck or Goofy (in his "Jacob Marley" persona) from the movie Mickey's Christmas Carol, Minnie Mouse or even Duffy the Bear.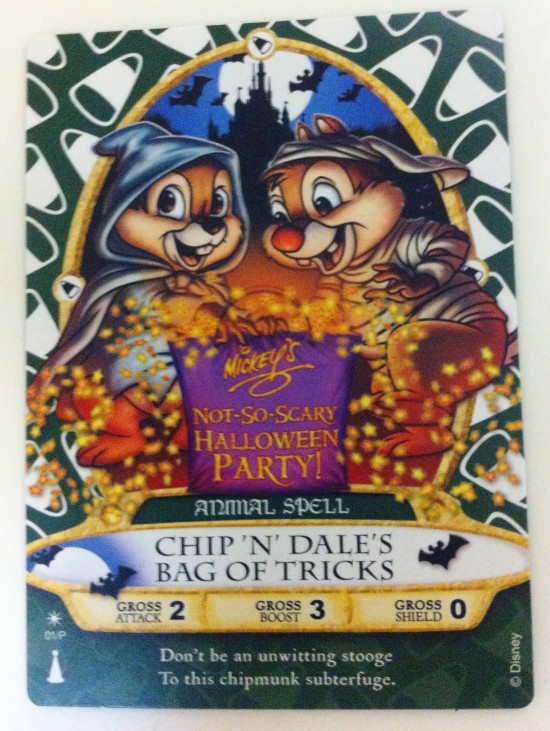 However, the strongest bet seems to have the card based on Wayne and Lanny from the popular Pixar Christmas special Prep & Landing. Disney is putting a big push behind Prep & Landing, with a newly released Blu Ray containing both full length Christmas specials (which were instant classics and belong right next to A Charlie Brown Christmas and The Grinch Who Stole Christmas) as well as two Prep & Landing shorts. Both Lanny and Wayne will also be available in Vinylmation and plush form. The sales of all these items will have a huge factor in whether or not we get to see a Prep & Landing 3 special.
Agree, disagree, or have your own rumors to share? Leave a comment below. Or, check out all of our rumor posts.
[sws_author_bio user="derekburgan" size="105″ authorposts="More OI posts by Derek" name_format="About the author"] [/sws_author_bio]