The rumor mill grew three sizes that day…
Even for the biggest Disney diehard, it's hard to deny the success Islands of Adventure has had since the opening of the Wizarding World of Harry Potter. With the rumored debut of Transformers: The Ride and Harry Potter phase 2 over at Universal Studios, combined with the opening of Despicable Me and other attractions, there is a strong possibility that in a few years the attendance of the Universal Parks will exceed not just Animal Kingdom and Hollywood Studios, but possibly EPCOT as well. This was unthinkable just a few years ago and, almost out of nowhere, Universal Orlando has become the first true competition Disney has ever had.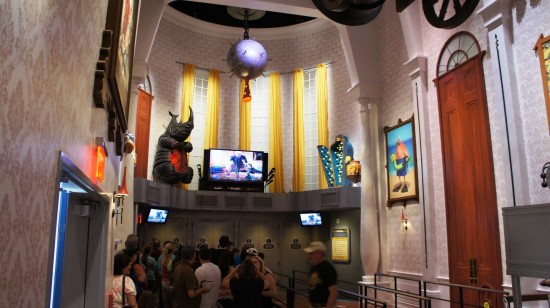 But one thing Universal is still fighting is the perception that it lacks attractions and rides that the entire family can partake in. One rumor that keeps picking up steam is an addition to the kid friendly Seuss Landing. The new attraction would be based around the home of The Grinch, Seuss Landing's signature character (sorry, Cat in the Hat) and a big money maker in the winter months with Grinchmas. The ride is rumored to be based on Mt. Crumpit, and the mountain itself would instantly become a park icon along with Hogwarts castle and the Port of Entry's lighthouse.
By the way, the owner of this site would argue that the lack of family-friendly attractions at Universal is a perception, not a reality, and he would offer his complete guides for visiting USF with kids and IOA with kids as proof.
Someone remember where we parked the car!
While I'm currently working on an article titled 'The Top Five Reasons Universal CityWalk is Better than Downtown Disney' (check out other editions of THE BIG 5), one thing many people site as a big advantage for Downtown Disney is the fact the parking is free. In my mind, this also happens to be a case of You Get What You Pay For. Parking at Downtown Disney can be one of the most miserable experiences a person can have on vacation. Every entrance is poorly marked. The lots can become quickly filled, forcing you to park seemingly miles away from where you want to go (and there's no tram or moving walkway here). And all the traffic is directed in a counter-intuitive left hand way.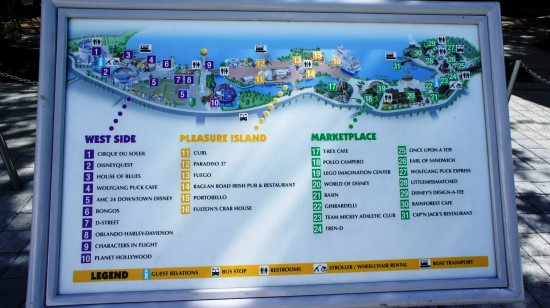 Disney knows this is a huge problem, and buzz keeps coming around about building a parking garage. This seems to be something that will occur sooner rather than later, because, despite the fact that other areas of Downtown Disney are in dire need of attention (let alone they could use a dedicated exit off of I-4), the area is still a cash cow and every minute a Disney guest is driving around the lot looking for a spot, or walking from Cirque du Soleil area over to the World of Disney Store, is time and money that could have been spent in a store or restaurant.
What aren't they telling us about AvatarLand?
Back in September of 2011, Disney made a grand announcement about their teaming up with James Cameron to produce an Avatar themed land in Animal Kingdom. Since then we've heard nothing. I personally believe that Disney realized earlier this year that they made a big mistake. While Avatar is the biggest grossing movie in America ever, there is no real Avatar fan base. Most of the merchandise sales associated with the movie (books, apparel, toys, etc) would be, at best, considered a disappointment. There's no Avatar fan conventions. There's no Avatar comic book. There's no evidence whatsoever that anyone wants to revisit the world of Pandora unless it's to go to the movie theater to see a James Cameron directed Avatar 2. This is 180 degrees opposite from what we saw in brands such as Harry Potter, Star Wars, or Pixar's Cars. My personal feeling is that Disney wishes it could "Hyperion Wharf" the Avatar deal and just pretend it never happened, but too many people would lose face in that scenario.
There's rumblings now that at the very least AvatarLand has been reduced in scope. Where once there was talk of a massive expansion, now we are possibly looking at one E-ticket ride, and maybe some minor attractions along with the requisite restaurants and gift shops (which of course go against everything the movie was about). The Disney Parks Blog has given fans almost unprecedented access to Disney news but never mention Avatar updates. Why? What aren't they telling us?
Agree, disagree, or have your own rumors to share? Leave a comment below. Or, check out all of our rumor posts.
[sws_author_bio user="derekburgan" size="105″ authorposts="More OI posts by Derek" name_format="About the author"] [/sws_author_bio]