Rumor round-up for Dec 1, 2012: Universal wifi, Monsters Cafe gone, Be Our Guest issues, Frontierland overhaul
Wifi parkwide at Universal
Following in the steps of Walt Disney World, it appears through the rumor mill this week that Universal Orlando is heading towards the direction of having wifi available throughout the parks sometime in 2013. Right now the only place for wifi in either Universal Studios Florida or Islands of Adventure is through a pay service located within Toon Lagoon. With Disney going "all in" when it comes to guests using their smartphones to access everything from dining reservations to FastPass return times, it makes sense for Universal to follow suit.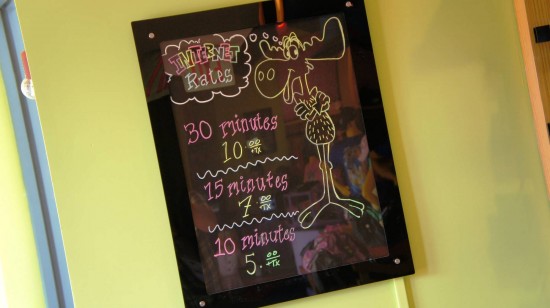 We'll have to give Disney a big round of applause for dragging Universal kicking and screaming into this no-brainer. Disney has already installed free wifi in all of its theme parks and is working on having available throughout Downtown Disney and at every single hotel on property.
Learn more: Internet access at Universal Orlando
Monsters café is gonna need a drive thru window
There's buzz going around USF that Monster's Café, my favorite counter service location and one of the few areas that puts a spotlight on the classic stable of Universal Monsters, will be completely re-themed to tie in with Transformers: The Ride located right next to it (see our complete construction coverage). While it won't happen for a while, as Universal is already one counter service location down now that the International Food & Film Festival is closed and being "Simpson-ized," its pretty much a done deal that the Café will be the new home for Autobots and their fans.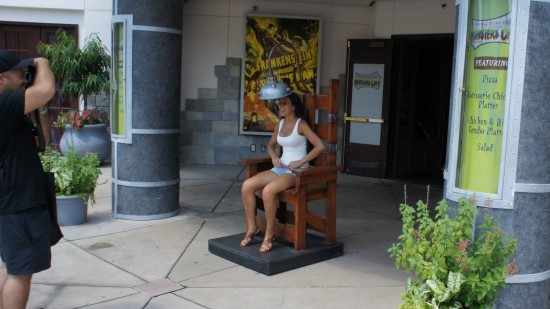 As much as I hate to see this happen, it definitely makes sense. Other than the food (and some of the prices) being "monster sized," there wasn't much difference between the Monster Café and any other counter service restaurant. With Universal's new found emphasis on unique dining and food options, we're sure to see more Transformer related products like the Energon drink and All Spark chocolate cube available in Universal Hollywood's Transformers attraction. A Dino-bot chicken tender plate or an "I scream, You scream, We all scream for Starscream Milkshake" would more than likely do huge business compared to the oversized pizza slices and Nathan's hot dogs that are currently available.
Now I'm hungry for an Optimus Prime Rib.
Be Our Guest restaurant might just be your favorite
Despite the official grand opening not happening until December 6th, the "technical rehearsals" for the Be Our Guest have already shown this restaurant could be one of the most popular in any theme park. Everyone raves about the elaborate theming and the fact that the menu offers a dining experience that you can't get almost anywhere else on WDW property. In fact Be Our Guests' biggest problem is going to be one hard to overcome: it's kitchen area was not built to support as many tables that are constantly in use.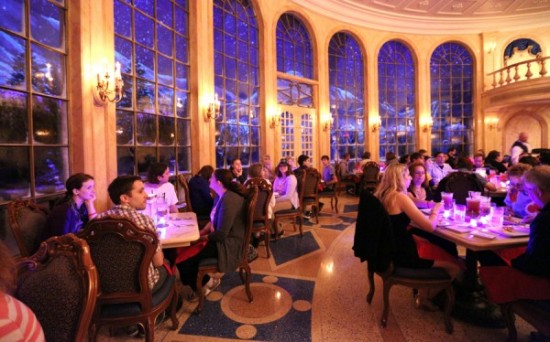 Despite the wait times, diner responses have been generally favorable. However, rumors are already out that the current menu is only "seasonal" and will be changing in January 2013. Despite the fact that prices have already gone up on menu items in the few weeks since the soft opening, many fear that the massive popularity of Be Our Guest will all but force management to "dumb down" into stuff that can be made quickly (like chicken tenders, hamburgers, etc) and increase the prices even more. There is a feeling that Be Our Guest could be offering such a varied menu to make sure that early reviews got people excited to make reservations, only to change to a more simplistic menu (which would also relieve the stress on the kitchen) for people coming next year. See the current menus
Frontierland overhaul
July 3rd 2013 will be a big day for the Disney Company as the long awaited film The Lone Ranger opens. Disney has struck gold in the past with Johnny Depp in the roles of Jack Sparrow in Pirates of the Caribbean and the Mad Hatter in Alice in Wonderland, but will Depp's Tonto character in Lone Ranger be enough to take this much-troubled movie from Dark Shadows territory to the Billion Dollar Club that Pirates and Alice attained? There are rumors going around that Disney is banking on it and will be investing a lot of Frontierland territory into being Lone Ranger friendly.
[youtube_video]LoVhgaj6PiE[/youtube_video]
In fact, this makes a lot of sense when you combine news we already know and discussed last week in the Rumor Round Up. The bizarre backstory and new TV show they are developing for ABC based on Big Thunder Railroad fit much better if deep down this is all "seeds" being planted for a big Lone Ranger comeback. While it seems implausible that a show based around a theme park ride is being strongly considered by a national network, if that show is also going to be a reintroduction for Lone Ranger onto TV, then the pieces of the puzzle start to fit together.
Agree, disagree, or have your own rumors to share? Leave a comment below. Or, check out all of our rumor posts.
[sws_author_bio user="derekburgan" size="105″ authorposts="More OI posts by Derek" name_format="About the author"] [/sws_author_bio]