Rumor round-up for Aug 31, 2012: Lord of the Rings at IOA, Disney's FastPass Plus, Universal's Q-Bots
One park to rule them all
There's continuing buzz about Peter Jackson's Lord of the Rings brand making it's way to Islands of Adventure, but unfortunately recent developments in Hollywood have pushed this potential blockbuster deal back even farther. Jackson is currently in the process of filming the follow up to the mega successful LOTR trilogy, but recently decided that The Hobbit will be released as a trilogy rather than the two movies that were previously planned. Like LOTR, these movies will come out one year after the other, starting in December 2012.
What does this mean for IOA? Any land based on Jackson's version of LOTR will have to be delayed by another year as he continues work on his Hobbit films. Like the Wizarding World of Harry Potter, if a deal goes through with Jackson it is expected Universal will have access not only to film props, but to actual key creative people who worked on the movies themselves. Universal will also probably have to give Jackson a sweetheart deal like they currently have with both JK Rowling and Steven Spielberg, but anyone can see the potential opportunities in the retail and food elements with this land.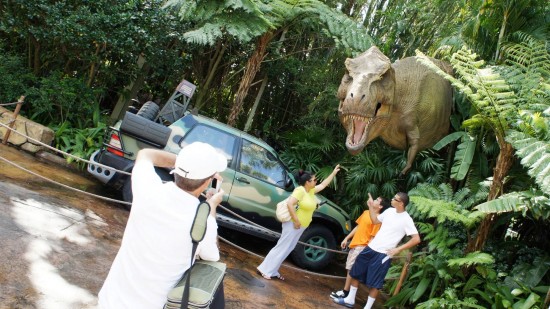 So when is FastPass Plus coming anyway?
Not long ago, Disney did a two week test of their FastPass Plus system using people at the Orlando International Airport as they made their way to the Magical Express buses. Very recently they have been busy installing what looks to be RFID scanners at many rides throughout the four Disney parks, as well as getting free wi-fi up and running. Unfortunately, word is that the previous beta testing did not give Disney the results they were hoping for, and that could potentially affect how long it takes for the FastPass Plus system to roll out for everyone.
There's word going around that Disney will be doing another test of the system in September, although this time they probably won't be just using people about to board Magical Express. One of the problems that Disney ran into in the previous test was that social media was skewering the test results. How? Well, almost as soon as Disney started getting volunteers to test out the system, word got out through various channels like Facebook, message boards, and Twitter — and that in turn drove people to the airport with the sole goal of being selected for the study.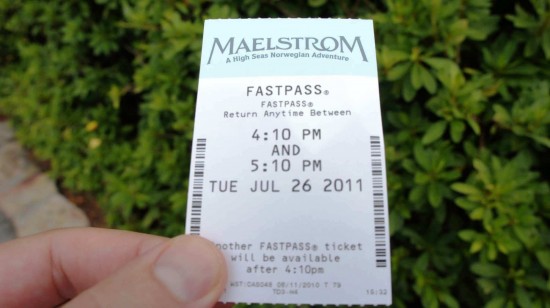 Where Disney might be in a pickle is that the new FastPass Plus system's biggest appeal is to the people Disney doesn't want to "sell" it to. That is, people who go to Disney World often, frequent message boards, and use good trip planning websites like OlrandoInformer.com or TouringPlans.com, are the ones that are going to immediately see the benefit in the FastPass Plus system. However, the ones Disney wants to "sell" this concept to are the people who come to Orlando once every 3-4 years, stay on property, and generally don't know the best ways to optimize their day in the parks.
FastPass Plus has some major hurdles to overcome in the following months and years, but when word gets out about the next round of beta testing – and word will get out – we'll get a better idea of how Disney plans to use this new technology to best serve two wildly different types of guests. The 500 pound gorilla in this room are DVC owners. Here is a group of Disney guests who have invested $20-$40,000 or more into owning vacation property and they be more than a little upset that the FastPass Plus system is geared towards people staying at Disney hotels.
Speaking of queue-less systems that are having a hard time catching on…
We haven't heard much lately about Universal's Ride Reservation System (Q-Bot) other than that the company is trying to figure out a way to implement the system that doesn't leave guests confused and irritated. While the Q-Bot system seems to work great at a park like Six Flags, for a park like Universal that has other options already, all at different price points, it just becomes a mess. Another factor of this equation is that there are rides that aren't included in any of the options (Harry Potter and the Forbidden Journey, Rip Ride Rockit) and more E-Ticket attractions are coming in the near future (Transformers: The Ride, WWOHP Phase two). Imagine being in the ticket kiosk every morning having to explain the various levels of all these plans and which rides they will work on and which ones they will not. It's madness.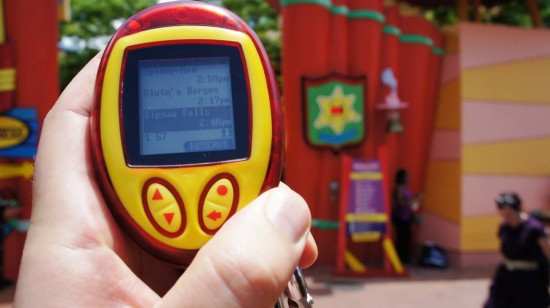 I think Universal should ice the Q-Bot system entirely. But, if they are going to introduce it, make it an exclusive option for the Cabana Bay Beach Resort guests to purchase. Unlike other on-property guests at Universal, people staying at Cabana Bay won't receive complimentary unlimited Express Pass access. To make up for losing that incredible perk, Universal may be well served to offer them the opportunity to purchase the Q-Bot system at a price point well below what is being charged for Express Passes in the parks.
Editor's note: Vacation Heroes, you'll be happy to know that we provide you with a complete, up-to-date guide to Universal's Q-bot system. Click here to view it.
Agree, disagree, or have your own rumors to share? Leave a comment below. Or, check out all of our rumor posts.
[sws_author_bio user="derekburgan" size="105″ authorposts="More OI posts by Derek" name_format="About the author"] [/sws_author_bio]