From the black lagoon: Weekly rumor round-up for Orlando's theme parks
Will the joke be on us?
There have been rumors going around about what will be happening with Downtown Disney's Pleasure Island since the day after they closed the clubs. While many are expecting an announcement this fall of a massive Downtown Disney overhaul/expansion, one rumor that keeps popping up is the old Comedy Warehouse being reopened. This makes sense as not only does it have a massive appeal to several demographics, but the world of stand up comedy has drastically changed since the Comedy Warehouse closed its doors, something which could turn a re-imagined club into a hot spot. While I personally would mix in the old "improv troupe" formula with A-list stand up comedians (to compete with the Orlando Improv at Pointe Orlando), bringing back the sketch material style alone will satisfy many a Disney fan still upset at the Warehouse's original closing.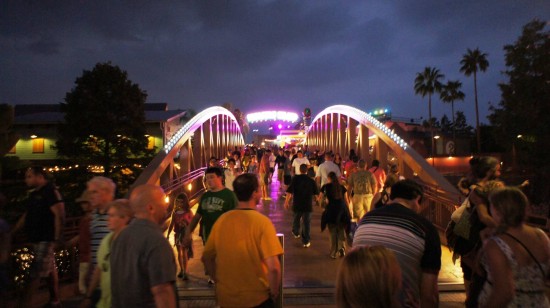 Let's face it, one thing Disney has found out over the last several years, whether it's dance parties in Anaheim like ElecTRONica and the Mad T Party or the recent offerings at EPCOT like Cava Del Tequila and Tutto Gusto, is that there is a lot of money to be made in selling alcohol, a comedy club staple. Reopening the Comedy Warehouse would be another cash cow for the Mouse House and the advancements in social media alone will make their jobs a hundred times easier in getting people to the shows. As a bonus, a top shelf comedy club is also something their top competitor, Universal CityWalk, doesn't have.
WTF is PYQ?
A new store will be opening up at Universal CityWalk soon, but details are scarce. All we know is that the store will be called "PYQ." No other details are given. There is buzz going around that there's a chance this store will be along the lines of Downtown Disney's Tren-D, a higher end store targeting women. While it's doubtful that the Universal characters will be on the products, like they are at Tren-D, the spirit of the store, and similar pretentiousness, will probably be available.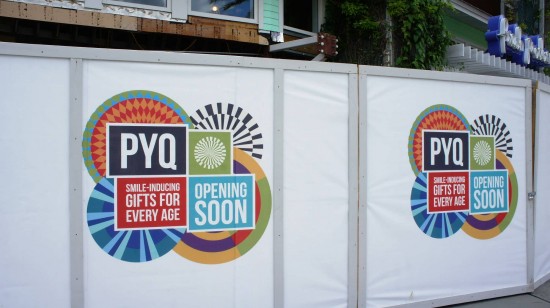 What Happens at Halloween Horror Nights, Stays at Halloween Horror Nights
Editor's note: The following rumor was confirmed just a few hours ago. However, we've kept it in the article as a tribute to the author's investigative skills!
As we speculated several weeks ago, it's looking more and more like Penn & Teller will be joining the list for 2012 Halloween Horror Nights. Not only is a Las Vegas themed area being built, but Penn & Teller's popular Vegas show is starting to report "cancelled shows" in the HHN timeframe. When trying to buy tickets, even the shows that aren't officially cancelled during the HHN period come back as "sold out." It's time to pull a page out of the Vegas sportsbooks and start laying some good odds on these comedians of magic having a presence in Orlando this fall.
There could not be a better fit for HHN than Penn & Teller. They are riotously funny, insanely quick witted, and have no problem using blood and scare tactics as part of their "tricks." They represent everything that people like about HHN.
As we mentioned above, this rumor has already been confirmed. Here's the YouTube announcement for those interested:
[youtube_video]XnvxjJQkqZY[/youtube_video]
Now only we can find a way to destroy those old Van Helsing DVDs…
For some odd reason, Universal Studios has yet to establish their classic brand of monsters (including Frankenstein's Monster, the Wolfman, and the original Mummy among others) in the new era of Hollywood and the theme parks. They have another character in their arsenal, Van Helsing (a monster hunter) who can conveniently tie all the brands together. Unfortunately, as anyone who saw the disastrous 2004 film starring Hugh Jackman, it isn't easy as it sounds. However, the Van Helsing brand is getting a reboot in the near future, and guys behind the revamp of the very successful Star Trek and Transformers movies are in charge, with Tom Cruise attached as well.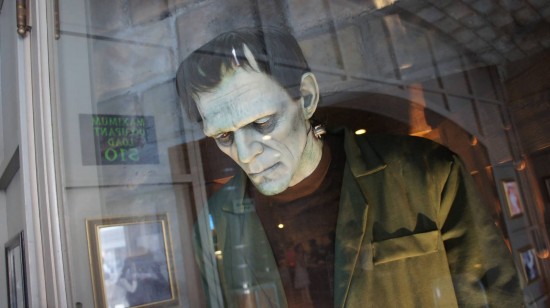 A re-imagined Van Helsing movie, grounded-in-reality (like the Christopher Nolan Batman trilogy), could make all these characters relevant for today's audience, and there are rumors that Universal Studios is looking long term to see how this movie can be fit into the parks. Some see this as a legitimate property to take over what will be left in the Lost Continent once the Wizarding World phase 2 and/or 3 are complete. Others see a better potential at Universal Studios Florida where there is still a touch of classic monster flavor at the Horror Make-Up Show and the Monster's Café. Whatever can bring us more Dracula, Mummy, and the Creature from the Black Lagoon I'm all for, and if Tom Cruise is involved we may even see Xenu!
Agree, disagree, or have your own rumors to share? Leave a comment below. Or, check out all of our rumor posts.
[sws_author_bio user="derekburgan" size="105″ authorposts="More OI posts by Derek" name_format="About the author"] [/sws_author_bio]