From the black lagoon: Weekly rumor round-up for Orlando's theme parks
Country Bears is down, and it may not be coming back the way you remember it
The Country Bear Jamboree, an opening day attraction for Walt Disney World, closed this week for refurbishment and is scheduled to re-open again in October. Many are speculating that the show coming back will not be the same as the original, as Disney may be looking into cutting some songs and possibly a character or two.
While some say Disney may move forward with this because some people have been offended with certain parts of the show (do not ask this writer what could possibly offend anyone in such an innocuous, whimsical show, but there are people who have complained about a couple songs) the true answer is much more tied in to the current Disney Corporate Culture philosophy of saving money at almost all costs. By trimming the show by several minutes, it allows many more people into the show building each day. It lessens the amount of time people are waiting in queue, and thereby, theoretically, freeing them up to spend money at a restaurant or gift shop.
You could almost say a trial run of this was performed on The Enchanted Tiki Room. To much applause by the Disney fan community, The Enchanted Tiki Room "Under New Management" was replaced by the original Tiki Room show in 2011 after the building fire set the stage for a refurbishment. However, The Tiki Room was changed from the original show (which ran over 15 minutes) to a slightly shorter one (that runs about 11 minutes). Be prepared come October when the Internet will lose it's mind if the Country Bear show comes back changed, and especially if its signature character Big Al and his song "blood on the saddle," are gone.
Could a little "Ka-Chow!" be coming to Disney Hollywood Studios?
Recently Walk Disney World announced that Imagineer Kathy Magnum, a key creative person behind Cars Land out in California, has taken on a new position in Orlando as an "Executive Producer." The biggest buzz leads towards Kathy heading up a major overhaul of Disney's Hollywood Studios, including a huge expansion of Pixar Place that could include a long rumored Monster's Inc coaster and several elements of DCA's Cars Land.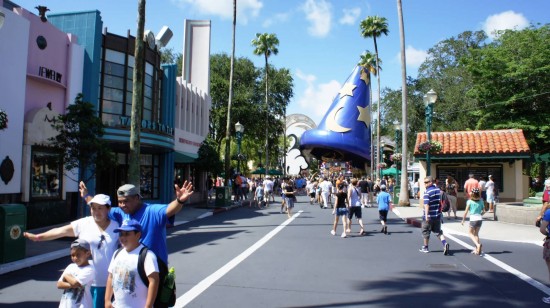 While many want Cars Land to stay in California to keep it "special," and hopefully attract guests that would usually go to Walt Disney World, the history of Disney shows that it regularly ports over their most popular rides. One of the biggest factors of this may be how Cars Land merchandise sells beyond this summer. During the much publicized grand opening earlier this year, Cars Land merch and food was selling so fast they couldn't keep it in stock. If Cars Land can keep up the popularity in the retail environment, much like the Wizarding World of Harry Potter did for Universal, then bringing it over to Orlando becomes a much easier decision.
"Roads? Where we're going we going, we don't need roads." – Doc Brown, BTTF
This week two of Universal Studio's most popular photo ops got new homes, as the DeLorean and train from the Back to the Future movies have settled into their new homes by the lagoon. They were formerly near the building that has already been demolished and is currently being built up into what we're speculating will be Transformers: The Ride. Another person that was part of that building was Donkey (and Shrek, and sometimes Fiona), who had a very entertaining meet 'n greet/photo experience.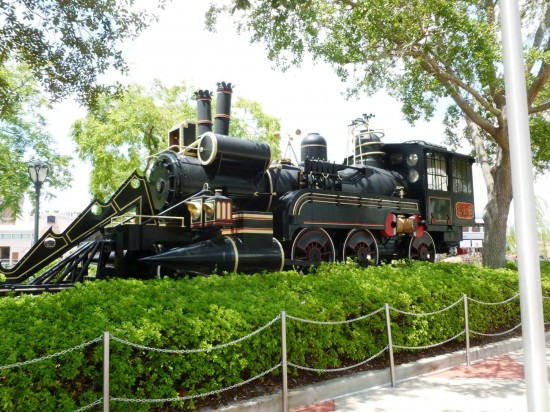 For those who have never seen it, the photo experience with Donkey was one of the best "undiscovered gems" of a day at Universal Studios. Everything you liked about Donkey in the Shrek films was there as a sharp witted Universal team member (behind the scenes) would have Donkey hilariously interact with each person that came up for a picture.
After getting evicted from his former residence, Donkey has yet to reappear in the parks but word is strong that he will be coming back soon. He had a natural spot near the exit of Shrek 4D before, but he may be temporarily moved over to a spot near Woody Woodpecker's KidZone, where you now can meet such characters as Curious George, Scooby Doo and Dora the Explorer. It also draws people near the elaborately themed Spongebob Storepants, a gift shop so unique it can make even the most hardened theme park cynic appreciate it's aesthetics.
[youtube_video]CFTAUgKXrDA[/youtube_video]
Agree, disagree, or have your own rumors to share? Leave a comment below. Or, check out all of our rumor posts.
[sws_author_bio user="derekburgan" size="105″ authorposts="More OI posts by Derek" name_format="About the author"] [/sws_author_bio]