Rumor round-up for Dec 14, 2012: New Potter film, Gringotts coaster details, Coke Freestyle RFID cups
Expecto Patronum!
Big news came this week when the Daily Mail UK and The Sun UK reported that Warner Brothers was currently "secretly" filming scenes for Universal's Potter Phase 2.0. The only name that has even been semi-officially attached to the project is Helena Bonham Carter, who played Bellatrix Lestrange in the Harry Potter universe, and that's only because she was spotted. Rumors are running rampant in the HP community that the Big Three (Daniel Radcliffe – Harry Potter, Rupert Grint – Ron Weasley, Emma Watson – Hermoine Granger) are definitely filming as well. Warner Brothers is very good at concealing the Harry Potter actors during filming, and you can get a taste of the lengths they will go to "fool" fans and paparazzi if you see the documentary "When Harry Left Hogwarts" that is available on several versions of the Blu Ray release of the final film.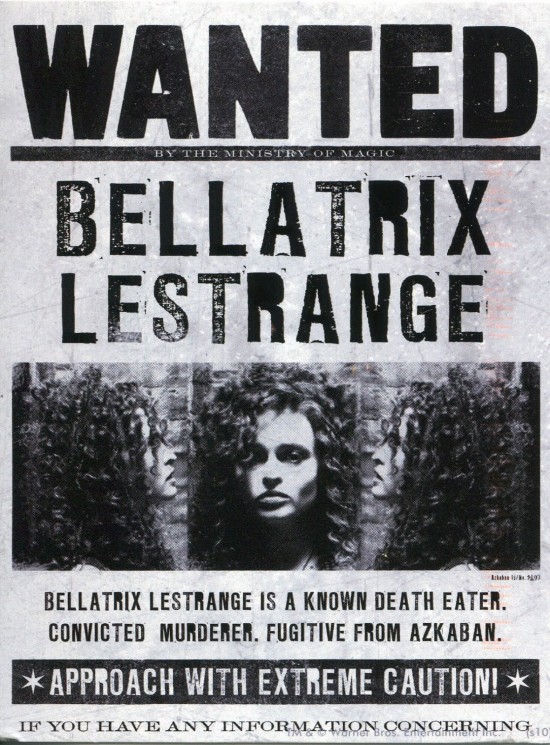 Because the expansion of WWoHP will more than likely include at least two attractions that will involve use of film — the Gringotts Bank Coaster and the Hogwarts Express — there's reason to expect that we will see many of the regular characters that we have grown to enjoy in the Harry Potter films. Although not technically defined by the theme park, the activities inside Island of Adventure's WWoHP put its timing almost exclusively between movies 1 through 4. Rumors have been going around for a long time that the new area will focus on the Deathly Hallows period, movies 7 & 8.
Speaking of the Gringotts Bank Coaster…
Rumors percolated this week on some of the ultra top secret stuff we could be seeing within the massive show building that will house the Gringotts Bank attraction. For anyone who has seen the movie Harry Potter and the Deathly Hallows Part 2, you may remember the thrilling ride throughout the caverns below that bank that included going through the Thief's Downfall (a waterfall that washes away any enchantments) and being dropped down to Bellatrix Lestrange's vault. If you don't, here's a clip — skip ahead to 3:30 unless you want to see the whole Gringotts scene:
[youtube_video]oI8TM9SJ6jQ[/youtube_video]
Word is circulating that the ride will go through a water mist screen to simulate the Thief's Downfall, not unlike what can be seen at Pirates of the Caribbean (so that you get the sensation of going through water but not get too wet), and the Kuka Arm technology used to experience the drop. The Kuka Arm is the ride vehicle for all of Harry Potter and the Forbidden Journey, and it will be interesting to see how they can combine this technology with higher-speed coaster. (What's a Kuka Arm? Visit OI's Complete guide to Forbidden Journey to learn more.)
Universal slowly joining Disney with the RFID technology
We've talked in previous rumor columns of all the groundwork Disney has been doing throughout their resort to set up an entirely new guest experience. Many of Disney's on-site hotels have switched over from the standard hotel room key to one based on the RFID — or radio-frequency identification — so that you no longer need to swipe the key to get in the room; you just hold that key up to the door and it unlocks. In the near future, your key (or bracelet) will be able to do almost anything during your vacation, including holding your theme park admission, your FastPass Plus info, checking into dining reservations, etc.
Universal is dipping their feet into the RFID pool with the introduction of the new Coke Freestyle unlimited refill bottles.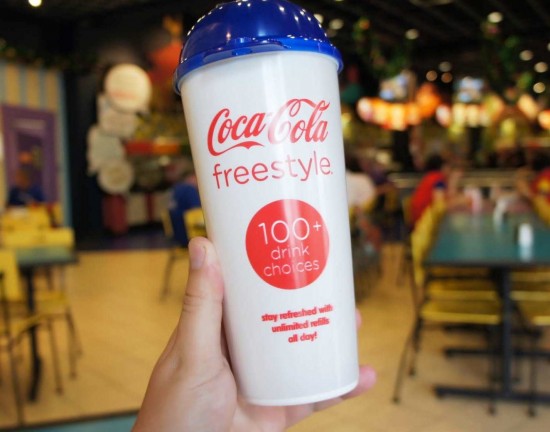 Recently the Coke Freestyle machines (which I've declared as one of the Top five drink options at Universal) have been expanded throughout the theme park, and also have introduced a new one-day refillable cup deal that offers unlimited refills for $10.99 plus tax. The RFID info will activate on your initial filling of the cup, and grant you access to additional refills all day long. And it does more. The RFID info also stops any machine from dispensing soda into the cup before a five minute window has gone by. In addition, it tells the machine it can dispense into the cup, so you can't activate the machine with your cup and have your friend fill up a gallon jug.
Because the new RFID encoded cups can only be refilled for one day, there are rumors that Universal will sell a new RFID enabled sticker to place on a cup that has already been purchased. Hopefully cheaper than the $10.99 price to encourage people to reuse old cups.
If you'd like to learn more about the Coke Freestyle machines, how the refill program works, and what happened to the Meal Deal cup program, visit OI's totally updated Refillable cups and popcorn buckets at Universal page.
Searching for network…searching for network….
The rumor mill is bursting that the free wifi throughout Universal is closer than we think, and that testing has already occurred to see where signal boosters need to be placed around the parks to ensure the best coverage. The foundation for the upcoming network appears to have been put into place at Harry Potter and the Forbidden Journey at IOA and Revenge of the Mummy at USF. While no one seems to know exactly when free wifi will be available to Universal guests, it leaves an incredibly bad taste in guests' mouths that Disney continues to expand their free wifi throughout their sprawling empire and Universal still only offers paid access at one tiny shop in IOA's Toon Lagoon. (To be fair, Universal's on-site hotels do offer free wifi in public areas — learn more.)
Agree, disagree, or have your own rumors to share? Leave a comment below. Or, check out all of our rumor posts.
[sws_author_bio user="derekburgan" size="105″ authorposts="More OI posts by Derek" name_format="About the author"] [/sws_author_bio]