Rumor round-up for Nov 2, 2012: Star Wars theme park, Avatarland is let go, more Star Tours and comic books
A Star Wars theme park?
While we debunked the possibility of a fifth gate opening in Orlando any time soon in a recent Rumor Buster post, don't dismiss the chance of a third gate coming on the horizon out in California. Instead of being focused only on Star Wars, there are rumors that it could be a combination of some of Disney's "fan boi" driven properties such as Star Wars, Indiana Jones, Tron, and the Marvel characters (which Disney has full theme parks rights to in Anaheim). While Universal opening the Wizarding World of Harry Potter in Orlando had a huge effect on theme park touring from other countries (especially Europe), a park focusing on Disney's young male driven properties could have a gigantic impact on getting people east of the Mississippi to bite the bullet and make a Disneyland vacation.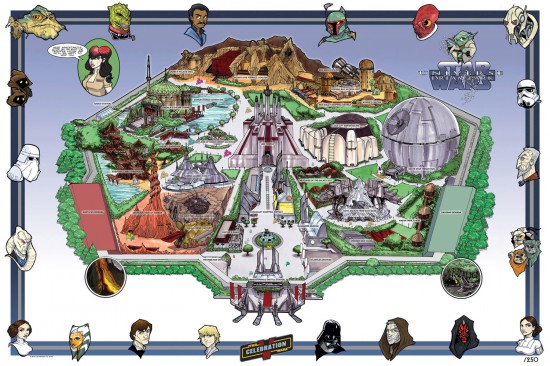 Avatarland is let go
Last week many sites carried leaked plans of possible attractions that would be used at James Cameron's World of Avatar in the Animal Kingdom, and the collective reaction of mostly apathy couldn't have been what anyone invested in the project wanted. The purchase of the Star Wars franchise could be the "out" Disney needs to sever ties with James Cameron and scrap plans of an Avatarland that very few theme park fans were looking forward to first place.
Notoriously hard to work with, Cameron has already stated that the upcoming Avatar sequels will be delayed, and there has been buzz building for a while that he has butted heads with Disney over the size, scope, and budget of the Avatar project at AK. With the Star Wars brand now in house, could we possibly see a press release from Disney saying that James Cameron is too focused with production work on the Avatar movies to properly supervise the construction of attractions?
A properly worded memo would release Disney from trying to shoehorn in a property that has shown zero signs of customer interest outside of the film world and let James Cameron save face. It would also allow Disney to go back to the original idea of having a fully developed land at AK and have it themed to Star Wars, something that would instantly turn what many consider a "half day park" to a must visit destination.
Star Tours: The Adventure Continues
Right now the Star Wars brand has a presence in Disney's Hollywood Studios with Star Tours: The Adventure Continues 3D simulator attraction. While already boasting over 50 different types of experiences taking place in between the two Star Wars trilogies, thanks to the various scenes that are randomized, the entire ride can easily be changed over to focusing on a different film, such as the upcoming Episode 7 in 2015.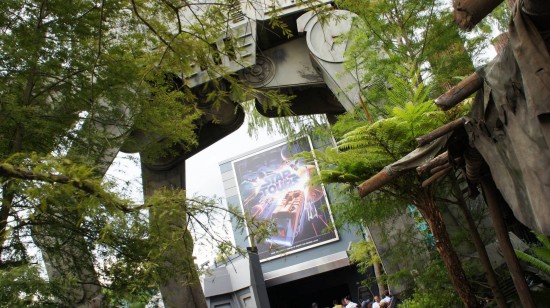 Changing out the Star Tours film on a regular basis was something theme park fans have been teased with since the opening of the original Star Tours attraction in the late 80s, but it wasn't until 2011 when The Adventure Continues brought new material to the ride. With rights to the Lucasfilm characters, it's not impossible to consider the attraction having exclusive seasonal runs, like Disneyland does with the Haunted Mansion overlay (using the Nightmare Before Christmas characters) during the Christmas season. Imagine one month where The Adventure Continues is based on the Clone Wars cartoon series. Or how about a Star Wars Weekends exclusive run where the attraction's film is based on the popular Star Wars/Muppets toy line. Disney has seen disappointing returns for it's revamp of the attraction, but having fun, limited-run, switch outs could be an attendance driver to the park.
Comic books in the parks?
The Star Wars brand has had a long-standing relationship with the comic book publisher Dark Horse Comics. Now that Disney has Star Wars and Marvel Comics under the same roof, will we see comic books being pushed within the theme parks? The entire comic book industry is having a tough time finding a larger audience despite the massive success of films such as the Avengers and the Dark Knight Rises. Having comics in the parks would allow Disney to prop up its comic division while offering a relatively inexpensive Point Of Sale item near the cash registers. There's a reason many supermarkets have the Archie comics digests right near the checkout: they are a great impulse buy for parents who want to keep their kids quiet. In Disney's case, selling more comics on-site gives them the opportunity to convert a percentage of their fan base into comic readers, which could show big returns in other revenue streams such as toys, clothing, and movies.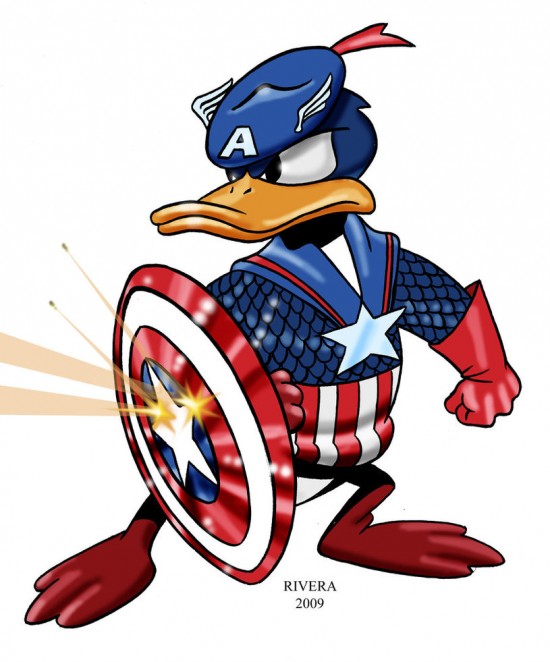 Agree, disagree, or have your own rumors to share? Leave a comment below. Or, check out all of our rumor posts.
[sws_author_bio user="derekburgan" size="105″ authorposts="More OI posts by Derek" name_format="About the author"] [/sws_author_bio]