Wawa convenience store: Hoagiefest arrives in Orlando!
Being from the North, and neighbors to Pennsylvania, we were somewhat familiar with the Wawa brand and have even visited them before. Yet, for some reason we had never tasted their offerings. The closest Wawa to us is three hours away, so it's not often that we are near one. When we visited Orlando in May we saw they were building several WaWas in the area and thought it was cool they were expanding to central Florida. Jump to the present time and Wawa now has five Orlando-area locations that are open and, over the next five years, they plan to open 100 stores near Orlando and Tampa. Each store will employee around 35 associates. Read more about the Orlando/Tampa expansion plans.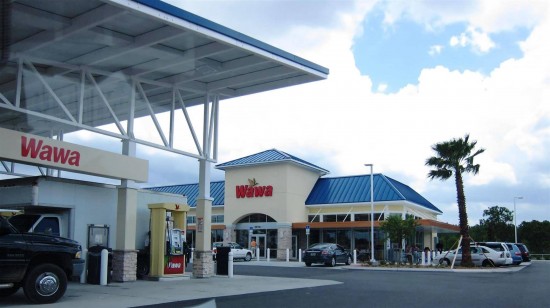 Knowing we were going to be in town, I checked out the Wawa website to see what they had to offer: everything from hot and cold subs, ciabatta melts, salads, wraps, mac & cheese, mashed potatoes, quesadillas, doughnuts, cinnamon rolls, coffee and more! Also when I visited their website, a catchy jingle began to play announcing Hoagiefest, a limited time promotion where their Classic 10 inch Hoagies are offered at a special price. I instantly knew I would be attending!
Surprisingly, Wawa is a gas station. I know what you're thinking, how can food from a gas station be good or appealing?! I can tell you it is delicious food and the atmosphere is not that of a typical gas station. The place is super clean, bright, inviting and has very friendly employees.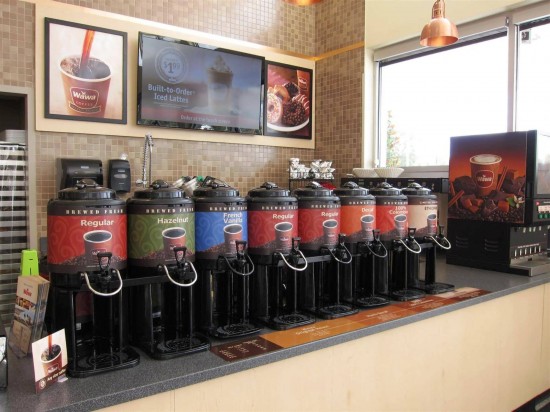 For their famous Built-to-Order Hoagies, everything is customized at the several touch screen menu displays located around the kitchen area. You walk up and chose exactly what you want; complete with photos of what you will order and even each condiment you will put on your hoagie, or quesadilla, wrap, etc. Once you complete your selection, you can either finish and print your receipt or add more items to your order, including one of the many delicious sides they offer. Then you simply print your receipt and head over to the cash register to pay for your order. Right after your receipt is printed the line staff starts preparing your order, making it exactly as you wanted. Once your order is done, they call out your order number for pickup. Ordering is a very straight-forward system that is easy to use and also a bit fun as well!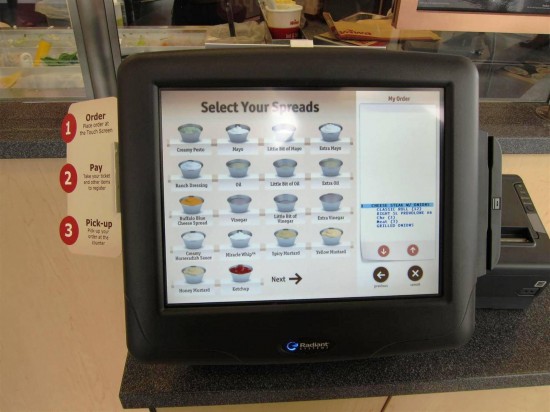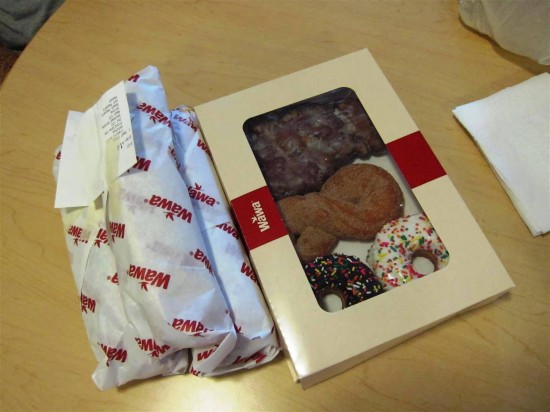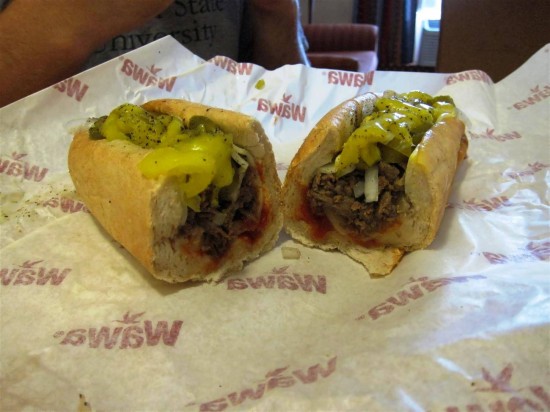 Along with their made-to-order offerings, Wawa also has all of the usual goods you would expect to find in a gas station.
We visited Wawa several times during our vacation. We had a Hoagie feast for dinner one day along with their doughnuts for dessert. We had also stopped in for breakfast and nighttime snacks on other days. We really loved the large variety of toppings. The pesto sauce and roasted red peppers being some of our favorites. Along with their sandwiches being really good, their doughnuts are equally as awesome — very fresh even at 11:00 at night! The menu varies from location to location, so everything you see on the web site might not be offered at the location you visit, but you can be sure they will still have plenty of delicious goodness to offer.
Wawa – map & links
Click any marker to display the attraction or venue name. To scroll or zoom, use the controls on the top-left of the map. You may also switch to different map views by using the buttons on the top-right of the map.
Official website: http://www.wawa.com
Wawa – photo gallery
Click any image to view it full-screen. When the full-screen image is open, click to the right or use the right arrow on your keyboard to advance through the gallery. If several thumbnails are missing, try reloading this page in your browser.
[sws_author_bio user="jewels" size="105″ authorposts="More OI posts by Julie" name_format="About the author"] [/sws_author_bio]