You've decided you're going to Walt Disney World for vacation, and have your dates all picked out. Besides getting to Orlando, your other big decision will be where to stay. If your primary destination is going to be Disney World, the biggest part of the decision is whether to stay at a hotel on-site at Disney, or somewhere off-site.
For many visitors, price is going to be a major factor in the decision. Let's face it – a trip to Central Florida to visit the theme parks is an investment. Accommodation choices in the Orlando area are nearly endless, from super-budget no frills motels to posh five star resorts – and hundreds of other choices in between.
Those traveling to visit the Mouse – especially first timers – should be careful not to make their decision on where to sleep based on price alone. Bargain priced accommodations outside of the Walt Disney World Resort are abundant – and they range from affordable and attractive to just plain cheap and downright dirty.
Assuming all things equal in regards to cleanliness and comfort, the biggest complaint I hear from people planning their Disney vacation is that the on-site resorts are expensive compared to similar accommodations off-site. And at first glance, this is often the case. What you might find for 50 or 60 dollars a night off-site can cost 100 or more at Disney. That's a considerable difference, but be careful not to stop your thought process there.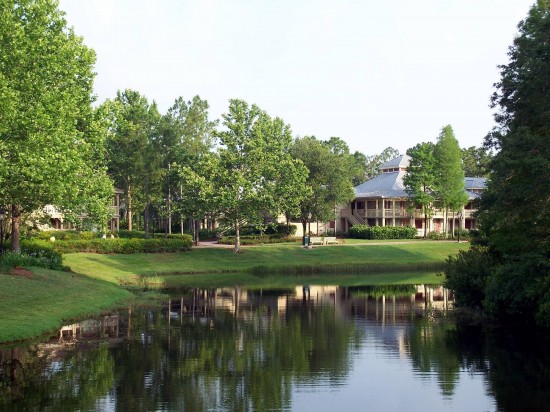 The first thing to consider is how you are going to get around. If you stay on Disney property, and aren't going to visit other Orlando attractions, you won't need a rental car. You can use Disney's Magical Express from the Orlando International Airport to your Disney resort, and use Disney bus, ferry, monorail and other transportation once you are there to get around – and it's all included at no additional charge.
If you stay off-site, you will likely be renting a car to get to the parks. So let's say for a week that costs you $175. Add in $25 bucks for gas. That adds up to an extra $28 a night on top of your hotel rate. And if you drive from an off-site hotel to the parks, that's another $14 a day in parking in the Disney lots. Some off-site accommodations also charge a daily parking fee. Disney resort guests who drive their own (or their rental) vehicle can park for free at both the resorts and theme parks.
Some off-site hotels do offer transportation to and from Disney World, but keep in mind that in almost all cases it is not as convenient, nor does it run as regularly as it does at the Disney resorts. You have to run on their schedule — not your own. Some hotels include this service in your base price while others charge a daily fee to access it. Disney transportation runs every few minutes from before the parks open until well after they close.
Some off-site accommodations charge a nightly "resort fee" that is above and beyond the base room price – and it's not optional. The resort fee normally covers your use of facilities at the hotel or resort — such as the pool, newspaper delivery, etc. Sometimes parking or wireless internet access is included in this fee; sometimes they can be separate fees if not offered as a complimentary service.
Recently, all Disney resorts began offering free wireless internet access — something that used to be a pay service. While many off-site hotels have included this service for free, there are still a few that will charge for it, so be sure to check if that's something your plan on using.
The extra costs of staying off-site can quickly add up. Not all costs apply for all off-site accommodations, but it's important to look for them so you compare apples to apples.
Everything so far has been a comparison on services and amenities which can be quantified into a dollar amount. Staying at a Walt Disney World Resort also offers several amenities that you can't get off-site, but they don't necessarily equate to a specific dollar amount. Instead, you'll have to decide their value based on your needs and factor them into the price difference.
For example, guests staying at a Disney resort get access to Extra Magic Hours, an exclusive benefit. Each day, one park opens an hour early or stays open up to three hours later. If you are an early riser or like to go late into the evening, this benefit can be priceless.
Disney resort guests can have their purchases made within the parks shipped back to their resort gift shop for pick up the next day. This way, you don't have to lug your items around– or risk forgetting to come back at the end of the day to buy.
The last perk of staying at Disney is the least tangible – being fully immersed in the Disney magic. Being right in the heart of the magic also means less time spent traveling to and from the parks, and more time experiencing your vacation.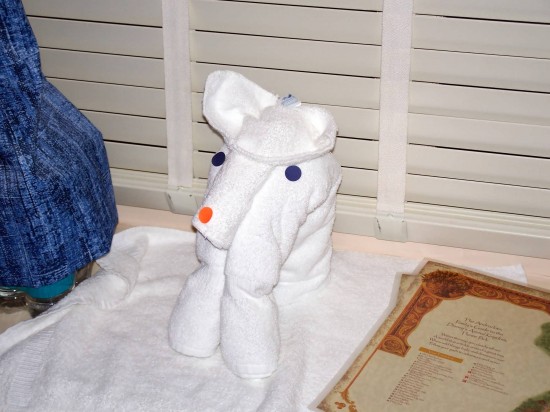 Of course, each traveler is different, and each family or group has different expectations, wants and needs. But if you are planning a trip to Walt Disney World, don't count out staying on-site before giving it a fair shake. After you add in the additional costs of staying off-site, from the costs of transportation to the value of the on-site benefits you would miss out on, it may just end up being worth it to stay at a Walt Disney World resort.
And remember, you don't have to do it alone. Contact a travel agent who knows Disney; they'll be able to go over your options and help put together a perfect vacation experience for you!
[sws_author_bio user="nepalostparks" size="105″ authorposts="More OI posts by Bill" name_format="About the author"] [/sws_author_bio]