Fall 2012 at Walt Disney World is filled with new entertainment and the return of old favorites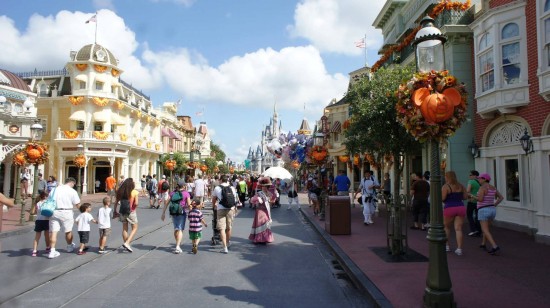 As the weather cools down this fall, entertainment at Walt Disney World heats up with new experiences offering guests a chance to strike up fun at a new bowling and entertainment complex, indulge their Disney fantasies in the New Fantasyland, immerse themselves in the world of Jack Sparrow, become automotive designers, and much more.
Here's a look at what's in store…
Preview date of Nov. 19 has been set for the next phases of the New Fantasyland leading to the Grand Opening on Dec. 6. Adding to the big top fun of Storybook Circus, already in place, guests will delight in everything new coming on line for fall and winter:
Under the Sea ~ Journey of the Little Mermaid
Ariel's Grotto
Be Our Guest Restaurant
Pete's Silly Sideshow
Enchanted Tales with Belle
Splitsville: bowling re-imagined
The age-old image of bowling is about to change with the opening of Splitsville, America's Bowling Alley, at Downtown Disney West Side this fall.
Splitsville's 50,000 square feet, two-story location will be unlike traditional bowling alleys — with 30 lanes separated into several clusters to create a one-of-a-kind perspective immersed in hip and retro elements. The Downtown Disney location also will boast billiard tables, live entertainment, a dramatic balcony and ample outdoor seating.
Placing a whole new spin on the bowling experience with its emphasis on unique design, Splitsville will greet guests with upscale sushi bars, plush booths and dynamic decor overlooking the bowling lanes. Between strikes and spares, guests can feast on menu items including hand-tossed pizza, fresh-rolled sushi, grilled mahi-mahi with "Voodoo" shrimp and hand-cut filets alongside alley-classics such as cheeseburgers and crinkle-cut fries served right at the lane. For more information, visit www.splitsvillelanes.com.
Enjoy 'best' eats and sips from around the world
New vegan and fresh-from-Florida dishes will debut along with international bites and sips at the 17th annual Epcot International Food & Wine Festival Sept. 28-Nov. 12, 2012. The 46-day culinary event — named one of the "Best Food and Wine Festivals" on the Travel Channel website – adds an extra day of festival fun this year. Festival goers are treated to top music acts during daily Eat to the Beat! pop concerts, where four new Eat to the Beat! acts — Smash Mouth, "The Voice" winner Javier Colon, Blues Traveler and Dennis DeYoung, original member of STYX — and 14 returning bands will take their turn on the America Gardens Theatre stage.
Authentic Taste seminars, HGTV home-entertaining presentations and most event experiences are included with regular Epcot admission. To book special festival programs like Mixology Seminars, Culinary Demonstrations and the Party for the Senses grand tasting events, guests can call 407/WDW-FEST (939-3378). Information for select events and programs will be updated periodically at www.disneyworld.com/foodandwine.
Design, then test drive! The new Test Track Presented by Chevrolet
A re-imagined, design-centric Test Track Presented by Chevrolet will debut in fall with a sleek new "Chevrolet Design Center." Amid upbeat music, engaging media, dramatic lighting and a collection of Chevrolet concept cars and model vehicles, guests themselves will become automotive designers and create their own custom concept vehicles.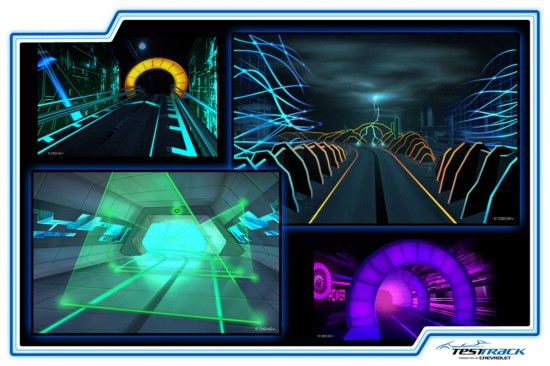 The adventure will then shift into high gear as guests buckle into their 6-person "SimCar" ride vehicle and put their design through its paces on the exhilarating hills, switchbacks and straight-aways of the Test Track circuit. Their performance testing complete, guests will move into a post-show area filled with special effects and be scored on how well their custom concept vehicle did.
The Test Track refurbishment is part of a new multi-year alliance with General Motors. As Chevrolet marks its 100th anniversary, the new alliance agreement enables General Motors to tell its story in new and exciting ways to millions of guests from around the world and continue as the official vehicle sponsor of Walt Disney World.
"Phineas and Ferb & YOU: A Brand New Reality" Debuts at Downtown Disney
Starting this fall, Walt Disney World guests will become the stars of "Phineas and Ferb & YOU: A Brand New Reality." The virtual experience will allow guests to play with animated characters from Disney's Emmy Award-winning animated series "Phineas and Ferb." The fun happens at Downtown Disney West Side, next to Bongos Cuban Café Sept.1 – Dec. 1, from 2-9:30 p.m. daily.
How it works: As many as three guests are invited to stand inside the virtual experience set, and out of 20 randomly pre-determined animation segments, Phineas and Ferb, Agent P or even Dr. Doofenshmirtz will magically appear to play and dance alongside them. It all happens in a virtual (on-screen) 30-second experience. But the fun doesn't end there! Guests may visit a special website to download and share with family and friends a complimentary souvenir photo of their starring role. To complement this limited time engagement, special Phineas and Ferb merchandise will be available at a nearby merchandise stand.
Swashbucklin' this Fall: The Legend of Captain Jack Sparrow
The Legend of Captain Jack Sparrow debuts this fall at Disney's Hollywood Studios, giving Walt Disney World guests a chance to become immersed in the world of the four "Pirates of the Caribbean" films.
Aspiring pirates will experience the story of Jack Sparrow like never before to discover if they have what it takes to join Captain Jack's crew.
The attraction will be included with theme park admission and will be located in Soundstage 4, former space of Journey Into Narnia: Prince Caspian.
"Celebrate the Magic" Nighttime Show Coming to Magic Kingdom Park
Beginning in November, Walt Disney World guests will experience a new nighttime projection show on Cinderella Castle in Magic Kingdom Park. "Celebrate the Magic" will incorporate favorite elements from the previous show, "The Magic, The Memories and You!," with all-new music, storytelling and special effects. According to show director Katy Harris, "Celebrate the Magic" will be a journey to the heart of the most beloved Disney stories and characters.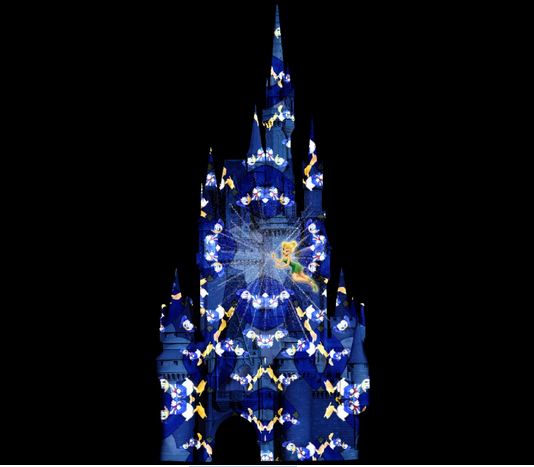 More information about Walt Disney World is available at disneyworld.com.