As a Disney Passholder, I thought I had seen everything that Disney's Hollywood Studios has to offer. Boy was I wrong… and surprised! I recently had the pleasure of stumbling into an often overlooked exhibit that captures the very essence of the Disney spirit, Walt Disney: One Man's Dream.
This attraction is located on Mickey Avenue, just behind the Sorcerer's Hat. I have to admit, at first glance, I thought this was just some basic Disney history, and I thought the kids might find it boring. So I continually passed on this exhibit during every trip I took to the Studios. However, on my most recent visit, being in need of some refuge from the Florida heat, I finally decided to take a peek inside. Imagine my amazement when I found myself in the midst of a magnificent, visually stunning museum full of early creations and artifacts by Walt Disney and the very first Imagineers. You can walk through this exhibit at your own pace, which is a good thing because there is a lot to see. Inside the beginning of the museum you will find various artifacts and toys from Walt Disney's childhood and early cartoon creating years, including original storyboards sketches.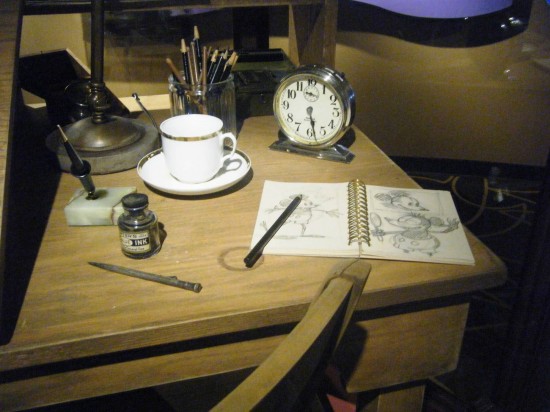 Next you move on to Walt's actual office, enclosed in glass, brought over from the original Disney Studios in Burbank where all the magic began.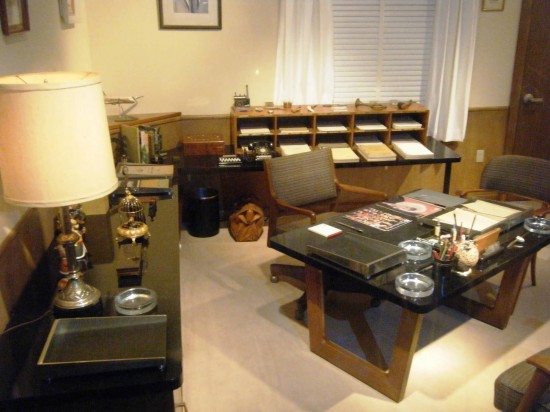 You can also see original scale models used in the creation and development of Disneyland and such attractions as Jungle Cruise, Peter Pan and Tree of Life to name a few.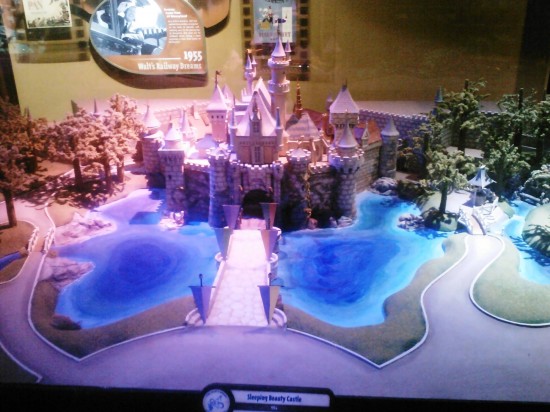 There are props, signs and Mouseketeer clothing on display from the original Mickey Mouse Club and set costumes from different movies and television shows including Zorro.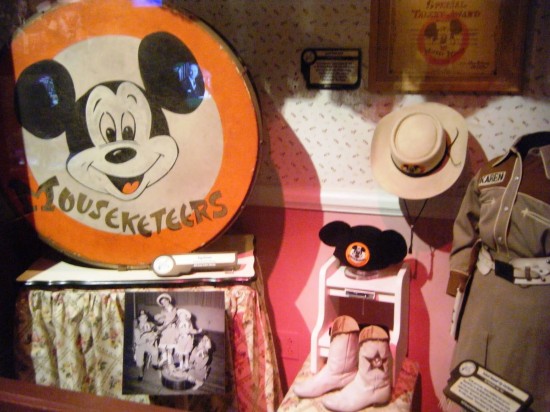 My kids were far from bored here, as a matter of fact, they absolutely loved this exhibit. They were in awe of a scale model display for the entire new Fantasyland currently under construction. The expansion is going to be huge! (View the latest trip report from Magic Kingdom.) Some of my favorite things on display were the first Dumbo ride cart, a model of the Nautilus with props from 20,000 Leagues Under the Sea and the first full size — and very tall — Abraham Lincoln animatronic used at the 1964/65 New York World's Fair.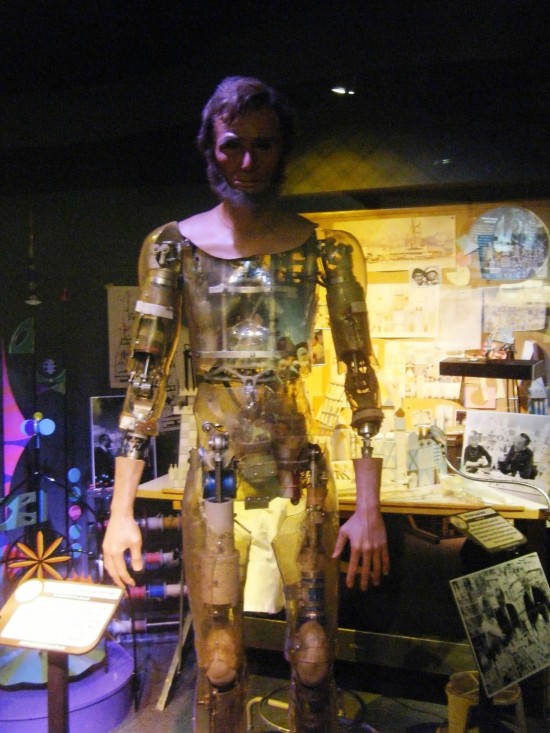 This place proves to be a treasure trove especially for diehard Disney fans. There truly are so many wonderful and interesting things to be found here, in fact, there are over 400 items that rotate on display. Word has it that an original Tron helmet and a model of the Tower of Terror attraction make an appearance on occasion as well.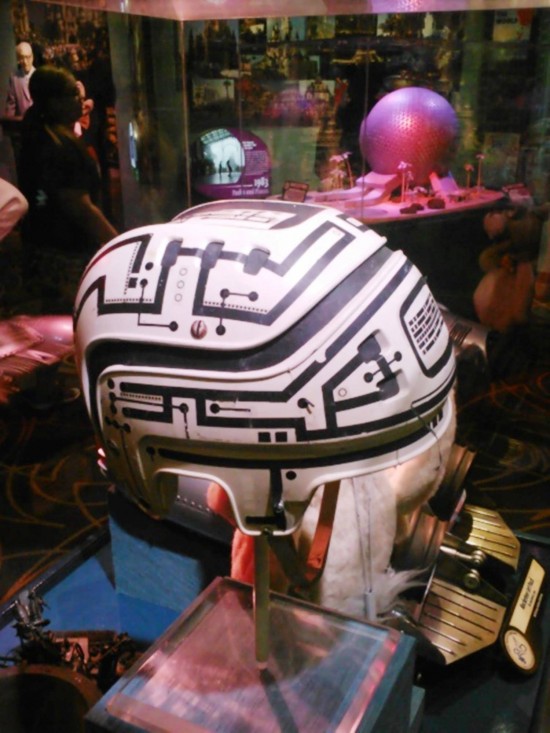 The museum tour concludes in a theater with a short film celebrating Walt Disney's many accomplishments. Even though my original intention was just to find a suitable place to cool off, instead I discovered a fun and nostalgic gallery that holds a myriad of Disney memorabilia, toys, storyboards and models that fans of all ages will thoroughly enjoy. I loved strolling though this fascinating journey from the early concepts and models of the parks, rides and movies to the Disney magic that we know and love today. I only wish ducked in here a few years ago. Don't miss this one!
Walt Disney: One Man's Dream – map & links
Click any marker to display the attraction or venue name. To scroll or zoom, use the controls on the top-left of the map. You may also switch to different map views by using the buttons on the top-right of the map.
Official website: http://disneyworld.disney.go.com/…/walt-disney-one-mans-dream/
Walt Disney: One Man's Dream – photo gallery
Click any image to view it full-screen. When the full-screen image is open, click to the right or use the right arrow on your keyboard to advance through the gallery. If several thumbnails are missing, try reloading this page in your browser.
Editor's note: This is the first post from our newest OI contributor, Katy. We look forward to featuring her writing and Orlando experience on OrlandoInformer.com!
[sws_author_bio user="KatyOverton" size="105″ authorposts="More OI posts by Katy" name_format="About the author"] [/sws_author_bio]