When you're traveling to Orlando with family, friends, or, especially, extended groups, having extra space is a must. It sure is nice to spend time together, but when you're cramped in a hotel room or a small hotel suite, it can get old real quick.
Enter vacation homes. In Orlando, they come in a variety of sizes, budgets, and locations. There is a good amount of vacation homes near Walt Disney World, as well as a few near Universal Orlando and SeaWorld. Let's review all these, including their features and other important information you need to know.
Location of vacation homes in Orlando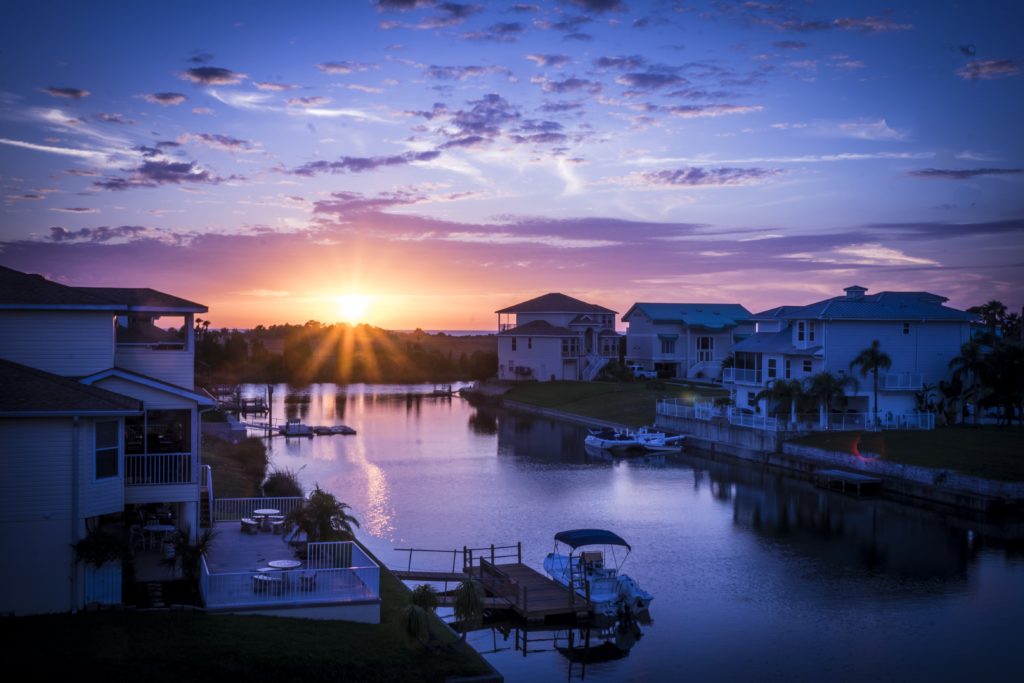 Orlando is more than the City Beautiful itself. The name "Orlando" is used to describe not just the city's metro area, but also nearby cities and districts that connect to and embrace the tourism complex. In fact, most of the attractions area does not exist within the Orlando city limits but, rather, within Orange County, Osceola County, Lake Buena Vista, and other nearby municipalities.
Vacation homes in Central Florida are spread out amongst these different areas. Davenport, Winter Haven, Kissimmee, and St. Cloud have some vacation homes and communities that were established back when Disney World first came to life in 1971. More recently, with the advent of third-party short-term rental sites, like VRBO and Airbnb, many people living around the theme-park district have dedicated some or all of their homes to such rentals. This gives vacationers more choices than ever before.
With that said, though, you should be forewarned that options for vacation homes near Universal Orlando Resort and SeaWorld Orlando can be slim. Look for houses in the Conroy, Kirkman, John Young Parkway, and Williamsburg areas if you wish to be close to these two dynamic destinations. Disney options, meanwhile, are more plentiful; not only is Walt Disney World itself the largest of the theme-park resorts, it's also located the furthest away from metro Orlando, which makes the homes in this part of Central Florida less likely to be used by full-time residents. Look to Kissimmee, St. Cloud, Davenport, Winter Haven, and Winter Garden to find the biggest variety. (Just know you'll be about 15 to 20 minutes from Disney World and 30 minutes or more from the other attractions.)
Vacation-home resorts in Orlando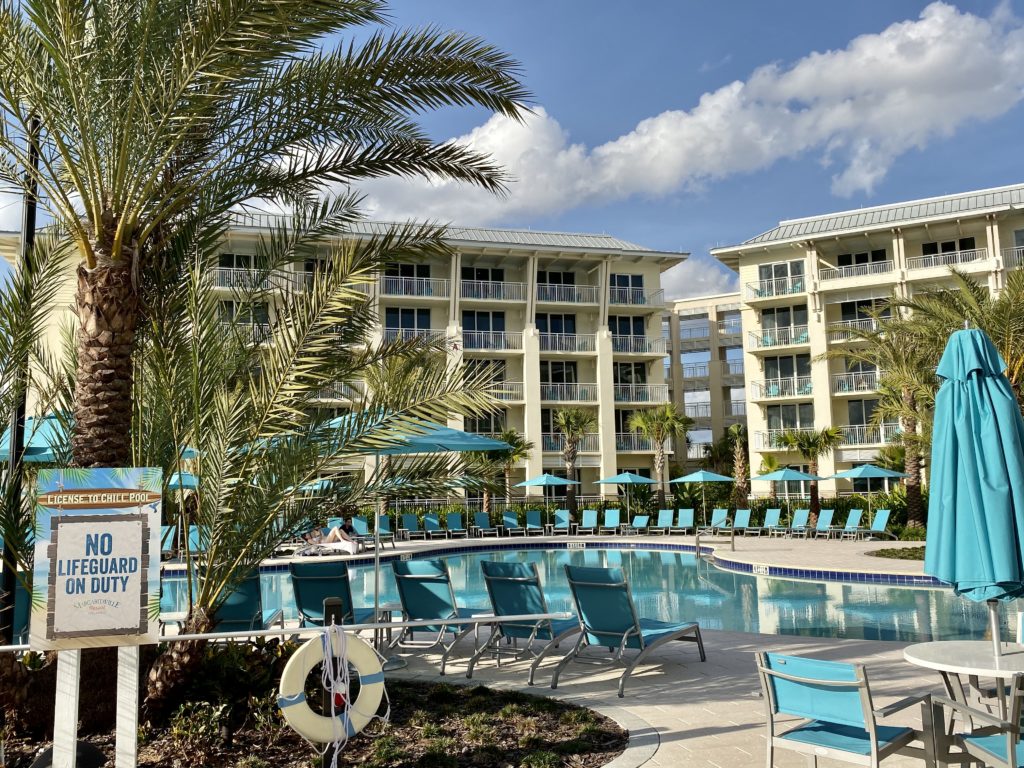 Besides independently owned vacation homes in Orlando, there are a significant number of resorts that offer vacation-home rentals. This gets around the challenge that many individual vacation homes face: the lack of amenities. Staying at one of these many resorts around Central Florida provides the convenience and space of a vacation home with the perks of a resort.
One of the latest on the block is Margaritaville Resort Orlando, which, as you might imagine, is full of tropical vibes. There is a shopping, dining, and entertainment complex at the front of the resort, as well as a water park. A luxury hotel anchors the property, while a colorful neighborhood of vacation cottages resides on streets like Fins Up Circle and Key Lime Loop.
Reunion Resort & Golf Club is a little further out, but it's still relatively convenient to Disney. This resort is very focused on golf, which makes for a relaxing setting. There are perks such as theme-park shuttles and a water park that is included in your rental. Reunion is a really good example of a place marrying spacious vacation homes with resort-style perks.
Other, smaller resorts are still worth a look, too. Calypso Cay in Kissimmee does not have any shuttle to Walt Disney World, but it does have its own adventure park. This play area comes with its own zip line, rock wall, Extreme Air Jumper, mini-golf, dining, and more. And also in Kissimmee is Solara Resort, which has a community and resort-style pool (which isn't to mention that most vacation homes come equipped with their own private pool, as well).
Many timeshare resorts in the area, such as Silver Lake, Westgate, and Orange, have large vacation home-style accommodations but in condo-like settings. Some offer theme-park shuttles and other services. Just be sure to read through the fine print before booking, as most require attendance to a timeshare sales presentation in order to book a vacation home without being a member of the resort.
Lastly, vacation homes that are not part of a large resort are often booked through a management company. You'll also need to carefully review each company's terms and policies, including cancelations and security deposits, to avoid any surprises.
Orlando vacation home features and amenities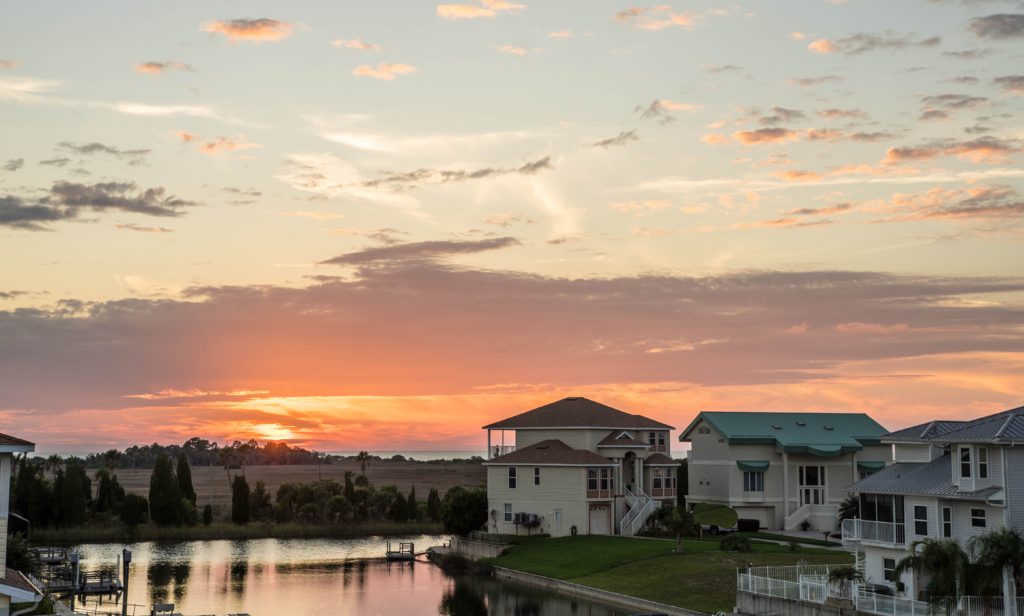 While you may miss a few resort features by choosing a vacation home instead of a hotel in Orlando, you'll make up for it in other features. Practically all vacations homes in Orlando have, at the very least, the basics of home – you can expect a washer and dryer, a fully functioning kitchen, living space, and, even, your own pool.
One of the best things about vacation homes in Orlando is that many of them offer themed rooms, some of which even include bedrooms and playrooms based on Star Wars, Harry Potter, Disney characters, and much more. Be sure to scope out all the photos and descriptions of each listing to see what special features are offered.
Even in a one- or two-bedroom vacation home, you will still find plenty of room for rest and relaxation, plus getting a little breathing room between family members. TV watching and videogame playing, along with a game of pool or foosball, are generally all options – there's usually lots of recreational space. And its hard to beat a quiet afternoon nap when on vacation!
And from a practical standpoint, renting a vacation home means you will have a full kitchen and dining space during your trip, allowing you to save money by doing your own cooking (and, additionally, to take care of your family's special dietary needs). Most kitchens are fully equipped and offer plenty of cooking and serving ware. And even if you'd rather not do a lot of cooking, you can easily heat up any leftovers you may procure during your vacation.
Things to know before you book a vacation home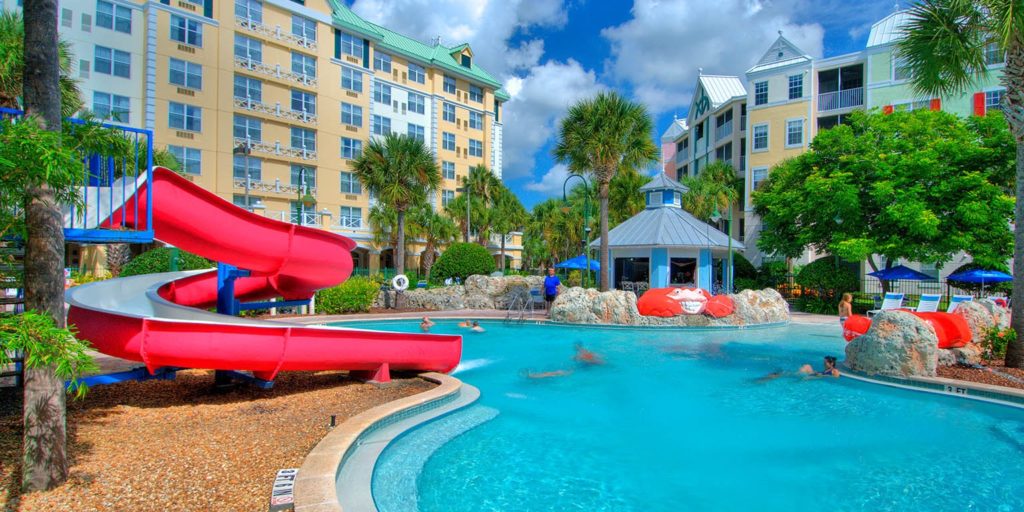 Usually, there is a maximum number of guests allowed in your vacation home. These limits are based on fire-code regulations.
Double-check pet restrictions, along with such procedures as when you will check in and get access to the home you've booked, and any housekeeping options. Cancellation policies generally require much more notice than a hotel does, so familiarize yourself with these, too, before completing your booking.
Some properties have restrictions when it comes to deliveries. If you want any groceries or other items sent to your vacation home, confirm the procedures with the resort or property manager.
Some vacation homes are condominiums and do not have a private pool, while others feature community pools in addition to private ones. If you're interested in using the community pool, be sure to verify its seasons and hours.
---
Whether you're traveling as part of a large family group or for a couple's getaway, a vacation home is something to consider. There's no shortage of options in Orlando, and surely you'll enjoy the extra space!
Share your previous experiences renting out these homes with 125,000+ other Orlando enthusiasts in our Orlando Informer Community on Facebook. And then be sure to follow Orlando Informer on Facebook, Twitter, and Instagram for the latest news and tips at Universal Orlando, Walt Disney World, and other Orlando destinations.