Early park hours, transportation to the parks, maid service…It's easy to see why families choose to stay in on-site (or nearby) hotels for their Orlando theme park vacations. However, if you're willing to be flexible, you may just discover a number of reasons to rent your own vacation home instead of a hotel room.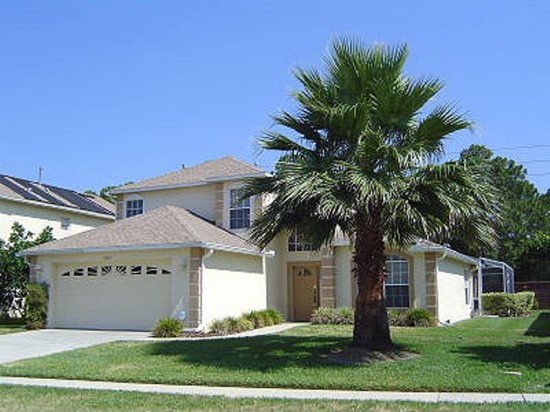 One of the most obvious reasons to go the vacation home route is to accommodate a large family. If your family consists of more than the typical two parents and two kids, you learn quickly that renting two or three rooms at a resort hotel will add up to a lot, quickly! But if you are willing to forego the early admission for on-site hotel guests, and don't mind starting your day with a short drive, the trade off could mean significant savings for you. It's easy to find lovely, modern four bedroom homes that sleep up to ten or twelve for about the cost of one resort hotel room per night. And did I mention these homes have private heated pools? Of course, like hotels, rates vary with the seasons, and the best deals are to be had when the parks are slow. But with a little research, great deals can be found year round.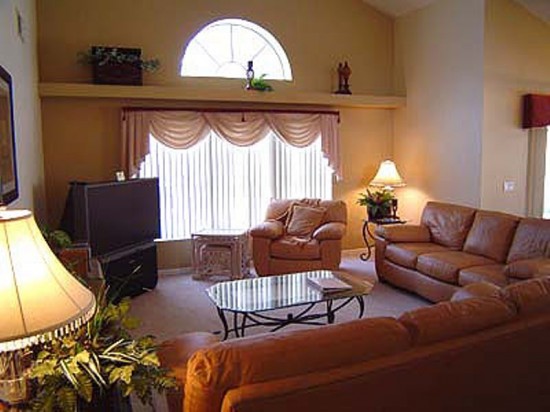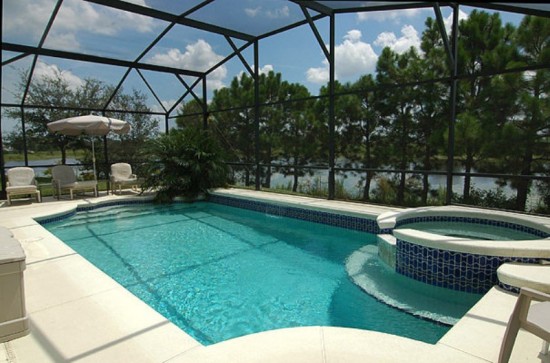 And don't write off the vacation home idea as only for those with large families. This is a great option for your typical family to share a space with grandparents, aunts, uncles, and cousins. Just be sure you pay attention to the maximum number of guests allowed in your vacation home of choice. These limits are based on fire code regulations.
But even if your family fits comfortably in a hotel room, you may find yourself even more comfortable in a vacation home. In your own vacation home, you will find plenty of room for everyone's needs and interests. TV watching, video game playing, napping, even a game of pool or foosball (many vacation homes feature a garage-turned-gameroom) can take place at the same time. Also, because many vacation homes feature their own private pools, your kids are free to splash and play on your schedule (most vacation homes with pools provide pool heat for free, or at a low cost, so that you can enjoy the pool year-round).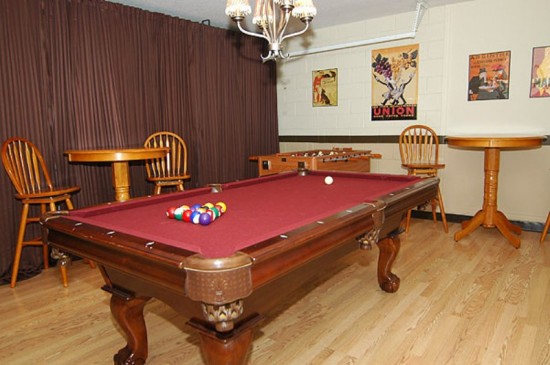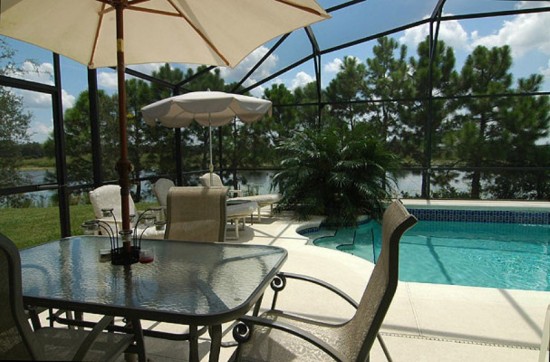 From a practical standpoint, renting a vacation home means you will have a full kitchen and dining space during your vacation, allowing you to save money by doing your own cooking. Or perhaps more importantly, allowing you to take care of your family's special dietary needs by cooking some (or all) of your own meals. The kitchen is stocked with all the tools and utensils you will need. Just bring the family and the food!
In addition to your kitchen, most vacation homes will also include a washing machine and dryer for your use. And while most of us don't want to spend a lot of our vacation time doing the laundry, for some this could be a real bonus. Being able to conveniently do a load or two of laundry during your vacation may mean you can pack light and wash while you're there (particularly helpful for families flying to Orlando). If you have young children, you already know the benefits of being able to do a quick load when an unexpected mess occurs. And doing just a load or two of laundry during your Orlando vacation could mean that first day back home isn't spent tackling Mt. Laundry!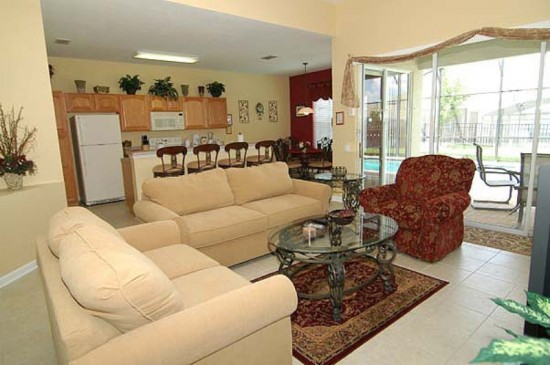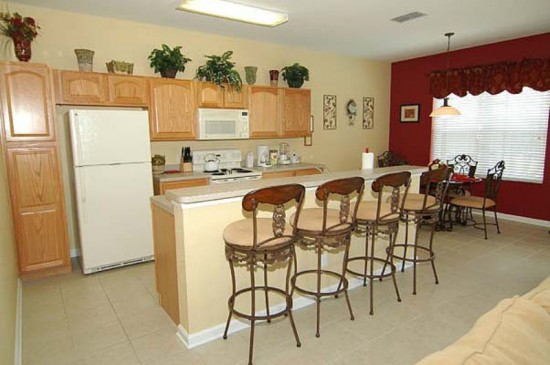 If you're ready to reserve your own "home" for your next Orlando vacation, here are some important things to remember:
Location, location, location. While our family has always stayed in homes in very close proximity to Walt Disney World, we have found it easy to drive from there to both SeaWorld and Universal Orlando. But there are plenty of vacation home options within a closer proximity to Universal and SeaWorld if that better meets your needs.
While many vacation homes have private pools, each vacation home company has their own policies regarding pool heat. Make sure you know what you are getting, especially if you will be traveling in the fall or winter.
Some vacation homes are condominiums, and therefore would not have a private pool, but may share a community pool.
Some vacation home communities feature community pools in addition to private ones. If you think you may be interested in using the community pool, be sure to verify the pool's seasons and hours.
Some communities also have parks and playgrounds available.
Restrictions such as maximum occupants and pet restrictions are strictly enforced. Make sure you are choosing a property that comfortably meets your needs.
The vacation home option won't be perfect for every family, but for many who may have never considered it before, it just may become your favorite way to enjoy your Orlando vacation.
To check out some of the deals out there, I recommend that you start with FloridaSunVacationHomes.com.
This is the very first post by our new contributor Jennifer Watson. We are excited to share her passion for Orlando and knowledge about its attractions with our readers. If you are interested in becoming a contributor to our site, click here.
[sws_author_bio user="JenniferWatson" size="105″ authorposts="More OI posts by Jennifer" name_format="About the author"] [/sws_author_bio]