Universal Studios Florida: The transformation from a working studio to a traditional theme park
When Universal Studios Florida held its grand debut in 1990, it had a simple but distinguishable hook: it was a theme park that just so happened to double as a working production studio (just the opposite, incidentally, of its predecessor and progenitor, Universal Studios Hollywood, which had opened its backlot doors to the public in the '60s). A major component of this premise resided within Nickelodeon Studios, a series of "soundstages" in the park where a number of Nick shows, including Double Dare and Clarissa Explains It All, were filmed, and where guests could tour the filmmaking facilities. But there were other productions within the park – the most notable being its first, Psycho IV, in '90 – and it even featured a Production Studio Tour to round out the whole filmmaking experience.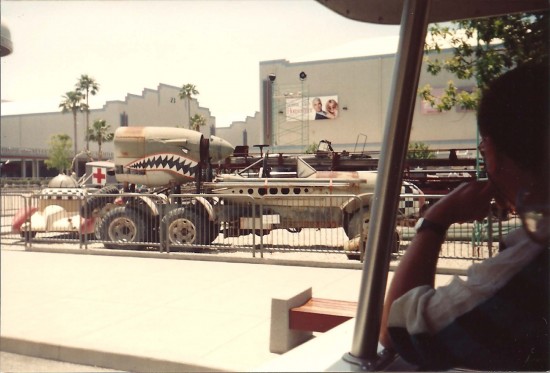 Then something happened: the number of film and television undertakings dwindled, presumably because filming at a theme park was more marketing material for Universal than a feasible production reality for the studios and their underwriters. The Studio Tour — the perennial jewel in Universal Studios Hollywood's crown — was closed in Orlando after only five years of operation; Nickelodeon followed suit in 2005, picking up its roots and transplanting them to California. All that remained to the park was the occasional nomadic production, something which was too rare for visitors to see and too sporadic for Universal to effectively leverage. A new strategy had to be devised.
The answer came in the form of the new crop of attractions that were starting to replace USF's original experiences. Rather than having, say, Alfred Hitchcock: The Art of Making Movies or the Murder, She Wrote Mystery Theater – shows designed to educate guests on filmmaking methodologies, from pre-production to shooting to post – be directly and exactly about the production process, new attractions were more directly based upon a particular property while still somehow employing, no matter how obliquely, the filmmaking angle. Revenge of the Mummy (which opened in 2004), as such, is an unabashed thrill ride placing visitors directly in the world of the Mummy movies – but its story is still about being on set with the director and actors and one hapless PA, and how their on-location shooting sets off the ride's wacky hijinks. Twister: Ride It Out (1998) removes the fourth wall entirely and has the cast and crew addressing you directly about the experience that is to come, while Disaster: A Major Motion Picture Ride… Starring You! (2008) is grounded in financial aspects of show biz, to comic – rather than documentary – effect.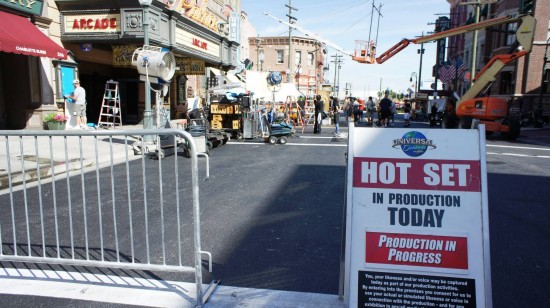 It is a trend that has only accelerated with the very latest round of Universal Studios rides – and, indeed, "rides" is the correct term, as the company has increasingly eschewed traditional dark experiences for more thrill-based attractions – taking Universal directly and unequivocally into Disney's territory. Despicable Me: Minion Mayhem (2012) has removed the production context entirely, worrying only about immersing riders in its narrative reality, and the soon-to-be-unveiled Transformers: The Ride follows suit exactly (as will the impending London section of the park, which will be Harry Potter and friends' second home at the resort).
All right, let's be completely straightforward here: this transformation from "riding the movie makers' rides" to "riding the movies" hasn't been an entirely linear one. Even before Islands of Adventure, an unreservedly traditional theme park with no special marketing hook, opened in 1999, Universal had been dabbling with the "just the ride, please" approach. Back to the Future: The Ride (1991) – and even its successor, The Simpsons Ride (2008) – had absolutely nothing to do with Hollywood or its byzantine ways, and neither did Kongfrontation (1990). Or Terminator 2 3D: Battle across Time (1996). Or MEN IN BLACK Alien Attack (2000). The only difference between then and now is that it has long since become the rule, as opposed to being the exception to the rule.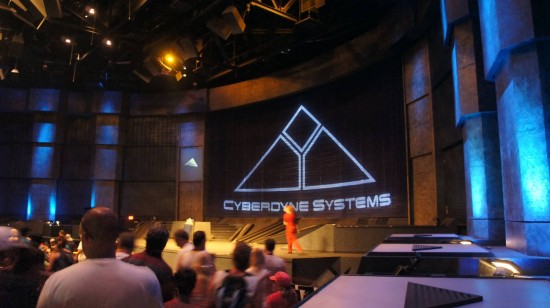 And it is interesting to ponder just where, ultimately, this 22-year process will lead. If Universal completely abandons its filmmaking frame, what differentiates USF's attractions from those at Islands of Adventure? Is it even desirable to any longer have a distinctive modus operandi for each of its parks, like Disney (more or less) strictly follows at its five resorts around the globe? If Harry Potter and the Forbidden Journey can just easily be set up at USH as it was at Islands, does Universal lose more than it gains in the move? Is it even worth noting that at its two out-of-the-country locations – Universal Studios Japan (2001) and Universal Studios Singapore (2010) – the company didn't even pretend to be anything other than a straight-up theme park?
Only time will tell… but here's to hoping that Universal is undergoing menopause as opposed to suffering an identity crisis, and that the result will be much more like the current iteration of Disney's Hollywood Studios as opposed to Epcot.