After a bout with a severe cold, I finally got a chance to visit Universal's theme parks yesterday to check out the holiday crowds. Although it is an undeniable truth that the week between Christmas and New Year's is the busiest week of the year for Orlando, the crowd sizes still surprise even a park touring veteran like me.
First stop: Universal's Islands of Adventure. When I first entered the park, I noted that wait times were actually a little lower than expected. Sure, Forbidden Journey was 130 minutes and Spider-Man was 70 minutes, but all of the other attractions had times at 40 minutes or less. But posted wait times can be deceiving, and as soon as I passed through Seuss Landing and Lost Continent, I found all the crowds I was expecting.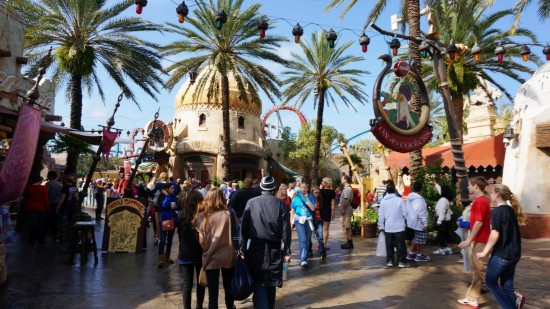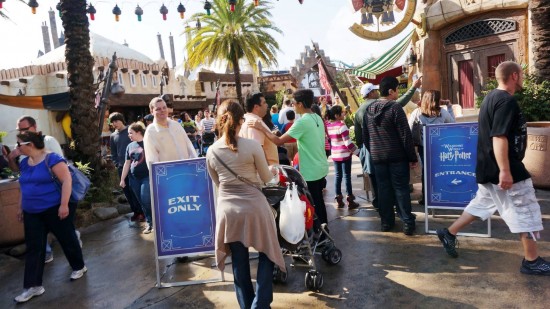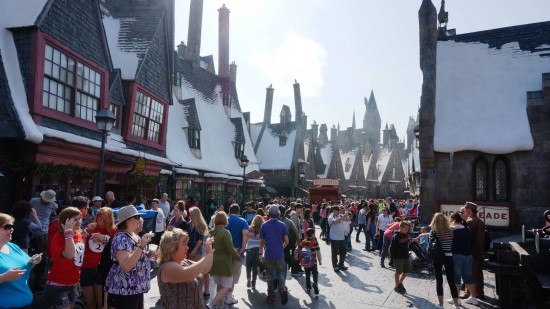 Remember, you can click on any image to view it full-screen. And don't miss our complete photo gallery with more than 100 images at the bottom of the post.
Ah yes, the packed streets of Hogsmeade Village with lines for everything, including butterbeer, Three Broomsticks, and the shops. In addition, the wait for Ollivander's was nearly two hours.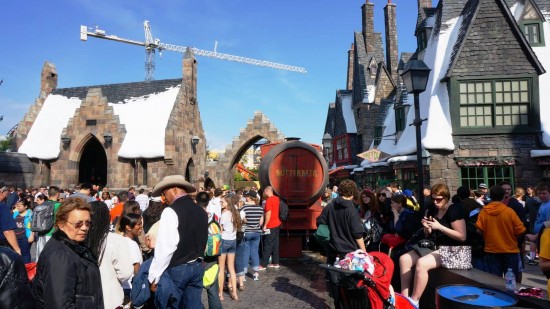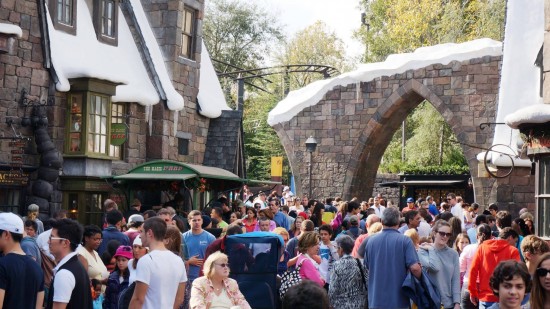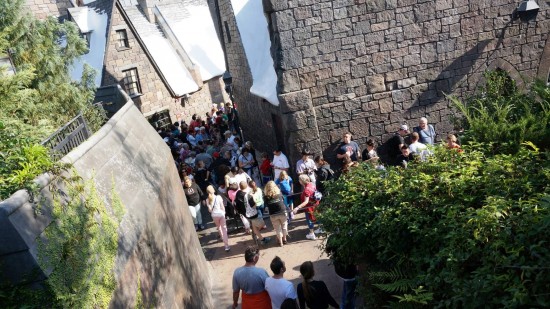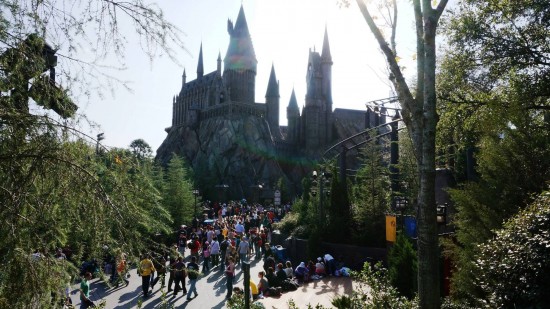 It wasn't all bad news though. I was rather shocked to find that the new stage built for the Triwizard Spirit Rally & Frog Choir was already complete. Earlier in December when I discovered the construction, I was told it wouldn't be ready until mid-January. It is a great addition to the area, since before the stage existed you basically needed to be in the front row to get a good view of the performances.
Below is a photo of the new stage; if you'd like to see a video of the Frog Choir in action on the new stage, visit our Triwizard Spirit Rally & Frog Choir page.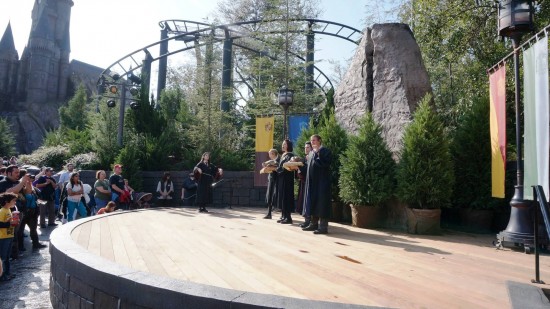 But crowds are crowds, and anyone who has set foot inside the Wizarding World of Harry Potter when there are a few around knows that the queue for Forbidden Journey can get messy fast. Now, believe it or not, during this visit the WWoHP crowds were not at their peak size. Universal has a return ticket system for the area when it is completely overcrowded, and that system was not in use. (If you don't know about WWoHP return tickets, check out our complete insider's guide.) Nevertheless, navigating the entrance to Forbidden Journey remains a frustrating experience for any guest who has not taken the time to learn the secrets.
Let's take you now to inside the Forbidden Journey locker room:
[youtube_video]CIwBuHO-pLo[/youtube_video]
Oh, what can I say? I've done my best to present all the information a guest needs to prevent getting tangled in that room — see Forbidden Journey: Ultimate guide and The very best way to experience Forbidden Journey — if only I could reach everyone.
It is also worth mentioning that the tour-only line through Hogwarts was closed. The posted wait time for FJ was 90 minutes, and I was told that the tour-only line is currently closed if the wait time is greater than 75 minutes. This still makes no sense to me.
Side note: Speaking of Hogwarts, I saw this super cool shirt at Islands of Adventure yesterday. If that's you wearing the shirt, I'd like to thank you for posing for the photo by offering you one of our shirts for free — you can contact me by clicking here.
The rest of Islands of Adventure was busy…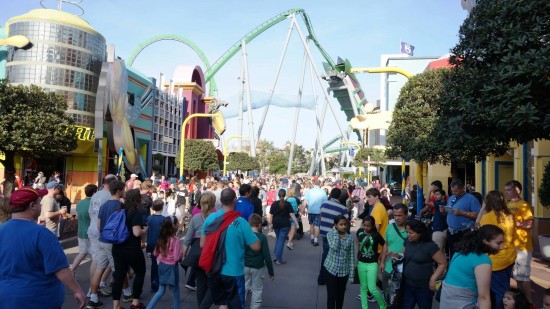 …but lines for the most part were somewhat manageable if you had a plan.
I didn't get to spend as much time as I wanted to Universal Studios Florida. I did get a cool shot of Rockit, a shot of the 100+ minute queue for Despicable Me, and a shot of the Transformers building, but that was about it.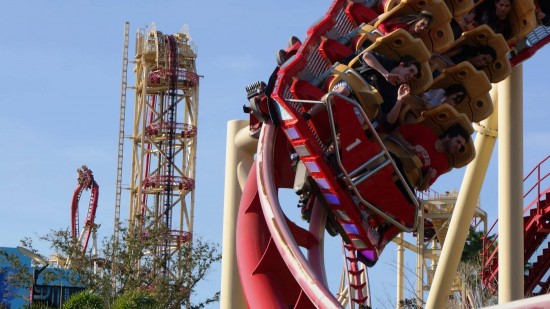 You can learn more about Transformers: The Ride 3D at Universal Orlando by clicking here.
So there's a look at the holiday crowds for 2012 at Universal. Despite the crazy amount of people at Universal Studios Florida and Islands of Adventure, Magic Kingdom continues to be the most insanely packed place in Central Florida. I saw a tweet mid-day that the wait for Under the Sea – Journey of the Little Mermaid was 270 minutes!
Well, if you're planning on visit the Universal parks and you haven't already figured out that we're the premier resource for Universal Orlando guests, then I invite you to check out the OI Universal Center and learn how we can help you plan the perfect trip.
Universal Orlando trip report – photo gallery
Click any image to view it full-screen. When the full-screen image is open, click to the right or use the right arrow on your keyboard to advance through the gallery. If several thumbnails are missing, try reloading this page in your browser.