I recently returned from a research trip to Orlando where I spent half of the time at Universal Orlando Resort and half of the time at Walt Disney World. It was a unique perspective that afforded me new insight into the differences between the two resorts. Both are excellent at what they try to accomplish, but it does seem like the two resorts could learn a few things from each other. Here, I will give an overview of some of the major differences, and which resort could take some pointers from the other.
Universal vs. Disney – queue bypass system
A topic of much confusion, Disney's FastPass and Universal Express both allow guests to bypass queues. The major difference is that Disney's version is free and Universal's is either a mark-up or included with staying at an on-site hotel. An initial reaction might declare Disney's version better, but a free system means anyone can use the system, which means more people are "virtually" standing in the queue, making standby times longer. Universal's more exclusive system, while it is an extra cost, is a more efficient system and its effectiveness depends on the season.
Verdict: Draw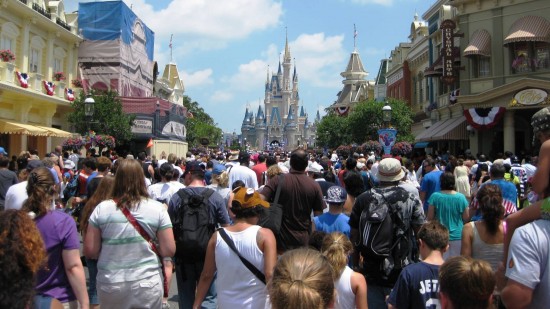 Universal vs. Disney – annual passes and discounts
Lately, I've been alternating annual passes. Last year, I had a Universal Orlando annual pass, and this year I have one for Walt Disney World. Both are great for their own reasons. Both allowed 365 days of admission and free parking, but the perks were different. When I had my Universal Orlando pass, I loved getting discounts on nearly every food item and merchandise purchase. I even got discounts at some food carts. When I switched to a Walt Disney World annual pass, that was a much different story. Surprisingly few dining and merchandise locations accept the annual pass for discounts. Disney's saving grace is the discounts they give at hotel bookings. These discounts significantly reduce the regular price of Disney's hotels.
Verdict: Draw
Universal vs. Disney – lockers & bag handling
A major difference I noticed while visiting Islands of Adventure was the locker system. For those unaware of Universal's locker policy, most major attractions have lockers nearby. These lockers are free to use for the length of the standby wait time. So if a rider stows away a backpack, stands in the regular queue, and returns immediately after riding, locker usage is still free. The problem is that this is required at nearly every major attraction, and essentially means a rider with a backpack must queue for a locker before queuing for an attraction. A few times a day is not a hassle for most guests, but when guests dash from attraction to attraction, it can be cumbersome. Comparable major attractions like Disney's Rock 'n' Roller Coaster permit riders to slip the straps of the backpack between a rider's legs, which allows guests to avoid searching for a locker.
Verdict: Disney wins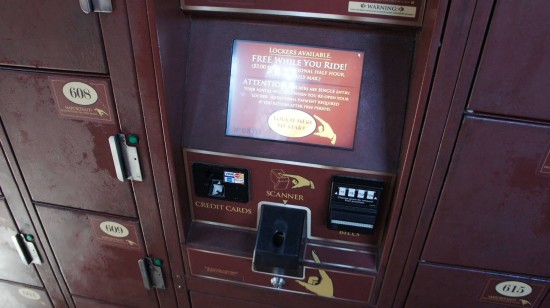 Universal vs. Disney – dining programs
Both resorts offer much different versions of a dining program. The Disney Dining Plan offers a set price for dining credits. For example, the Quick Service Dining Plan allows two quick-service meals and one snack. Universal's Meal Deal has a set price as well, but guests can take unlimited trips through participating restaurants. The Meal Deal has significantly fewer participating restaurants (only three per park, though they are the more popular of the quick-service restaurants), but is priced so that it is possible to save money with the deal. With the Disney Dining Plan, not only is it nearly impossible to save money after paying regular price, but it is stressful to find participating restaurants and use every single dining credit.
Verdict: Universal wins
Universal vs. Disney – dining value
Quick-service restaurants at either resorts are very comparable. Most offer the same type of foods for similar prices, and the selection is greatly homogenized throughout the parks. Disney offers more full-service service restaurants beyond the turnstiles than Universal's parks, but Universal's table service restaurants are much more affordable, especially at dinner. Another benefit of Universal is that, if there are no appealing offerings inside the parks, CityWalk's wonderful restaurants are a stone's throw away. So even at Universal's parks, many reasonably priced full-service restaurants are available on property, just not inside the parks. These restaurants are competitively priced and can be as affordable as their International Drive or other counterparts. While Disney offers more unique dining experiences, it's much easier to eat at affordable prices while on Universal property.
Verdict: Universal wins
Universal vs. Disney – parking situation
Parking is significantly different at the two resorts. Both name their lot sections after popular characters to make location recollection easier, but that about the only similarity. Universal utilizes two massive parking garages to hold all of the vehicles, while Disney uses massive parking lots. Getting to the parks is also different. Guests at Universal ride escalators and moving sidewalks to get to the parks, while Disney's parks have trams available. By its nature, Universal's system requires more walking, yet Disney's system depends on the efficiency of the tram service. Furthermore, the great majority of cars parked in Universal's garages are shielded from the elements, primarily heat and rain. But the hike back to the garages after a day full of walking can be miserable.
Verdict: Draw
Universal vs. Disney – family-friendly attractions
Walt Disney, when building Disneyland, said he wanted to build a place where parents and children could have fun together. That philosophy, of course, was continued in the development of Walt Disney World. Because Walt Disney World had been open nearly twenty years by the time Universal Studios opened, Universal took a different approach over the years, by building thrilling blockbuster rides. While this is great for the teenage-to-young-adult demographic, young children and grandparents will be hard-pressed to find attractions that they will enjoy at Universal. It's certainly not uncommon to see teenagers bored at Walt Disney World, but those teenagers are spending quality time with their families, which is likely what the parents intended all along.
Verdict: Disney wins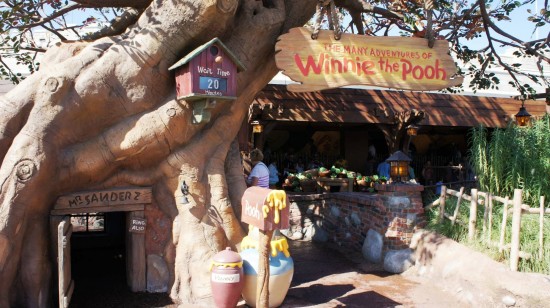 Do you have questions, comments, or objections to my comparisons? Leave a comment below. Or, check out round 2.
[sws_author_bio user="joshmercer" size="105″ authorposts="More OI posts by Josh" name_format="About the author"] [/sws_author_bio]