Open letter to Universal: A dozen easy & inexpensive ways to enhance guest satisfaction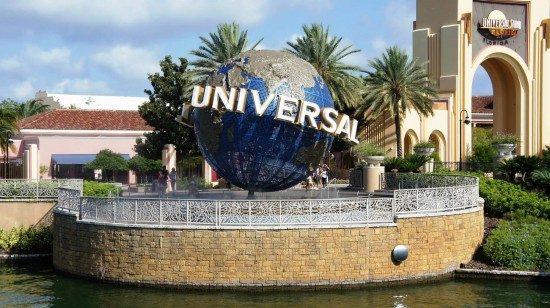 Many people have grand designs on how to fix Universal Orlando and, lucky for of us, Comcast seems to have a check book ready to do just that.  However, this article isn't about grand designs. What I am offering is a dozen of ideas that could be done in short order for limited cost to the resort.  Universal could also see quick returns, not just financially, but also from guest satisfaction that could be tracked by their omnipresent surveyors.
Have milk available at popcorn & hot dog kiosks. For parents, nothing can be more annoying than having only three to four locations where milk is an available for their small children.  Yes, it won't be a big seller, but as long as a plan is in place for rotation of the product you'll see a lot less stress on parents faces.
Drop the price for the "Human Dryers" located at near the water rides to $1.00, and also make them have a shorter run time as a result.  It would seem that the $5.00 rate scares many guests off, but most people would throw $1.00 in and give it a try.  Heck, Universal might actually make more money in the long run as guests keep putting an extra $1.00 over and over again.
Change the description for Universal Orlando's Horror Make-Up Show in the map to: "A COMEDIC SHOW THAT YOU discover the secret techniques used by top make-up artists to create amazing special effects from Universal's legacy of horror."  It's amazing to listen to guest as they leave the show always commenting how funny the show was and not what they expected. Plus, many guests skip this attraction due to its bland/boring park map description. By doing so they lose value in their trip to Universal Studios and they increase the lines at the rides.
Have Barney's post show playground open as a regular attraction.  Sometimes we miss the show and it is a nice consolation for the kids.  This can be an oasis on a rainy Florida day for families and a nice break from the Florida heat in the summer.
Trim the trees in East Green Park for better sight lines for the Universal's Cinematic Spectacular, plus lower the speakers as to eliminate the obstructed views.
Sell Picnic Basket Meals with "disposable blankets" for families to lay out and eat on the grass as East Green Park from La Bamba and for the Amphitheater lawn from Monsters Café.
Steal a page from Disney's work at Epcot and add some craft stations throughout the parks. These kid-centered activities would help improve the the image that Universal is just thrill rides.
Paint the Jurassic Park River Adventure building.  Would InGen "who spared no expense" really leave a bland gray building at Jurassic Park? They wouldn't. This would serve as a prominent billboard that could be viewed from I-4 as future guest drive by. Imagine a bright red building with the Jurassic Park logo or InGen's corporate logo on it.
Fertilize the trees around Flight of the Hippogriff or replace them completely with taller trees.  While it is a great kiddie coaster, it also seems out of place when taking photos of Hogsmeade. So hiding the tracks whenever possible would add to the ambiance.
Since the dragons can't duel anymore at Dragon Challenge, let the guest fly through the Forbidden Forrest and try to stimulate some extra excitement as riders skirt tree tops. The increased theming and views would make it seem more a part of the Wizarding World than the old retention pond. Let guests journey through the Forbidden Forest and throw in a few statues of Mystical Creatures.  This would be a good measure providing something for riders to try and catch a glimpse of.  Along with that, as many trees the can obscure the view of the tracks from Hogsmeade would be greatly appreciated, if not just from thrills but also for aesthetics of Hogsmeade.
Make The Cat in the Hat a kids ride. Phrases never heard at Islands of Adventure "Wow Hulk was great let's do The Cat in the Hat for some more thrills," but the phrase often heard is instead, "I'm more nausea from Cat in the Hat than Harry Potter." That's a problem. The Cat in the Hat is a kiddie ride, yet it's setting for spins and herky jerky motion eliminates certain families from return trips. All those spins aren't attracting the "thrill junkies" who visit the Universal Orlando.  Sometimes an attraction can try and do too much.  The ride would be better served to cater to its audience…young kids.
With the rumored upcoming demise of the closed Triceratops Trail, move one or two of the creatures to the dining room of Thunder Falls Terrace to enhance the guest experience and theming for this restaurant.
Editor's note: We have not inserted links to our Universal Orlando information in the article above — this would result in one or two links sentence. However, do know that you can learn more about each and every attraction Robert mentions in the OI Universal Center.
[sws_author_bio user="RobertMorris" size="105″ authorposts="More OI posts by Robert" name_format="About the author"] [/sws_author_bio]