Even for those fans excited by this challenge, completing all four parks at Walt Disney World in a day can be difficult. Here are my top ten tips to doing it all in just one day.
1. Wear comfortable shoes
Unfortunately for me, I did wore flip-flops the whole day (it was said to rain so I did not want to be stuck in wet sneakers all day), and by the time that I got back to the hotel room, I couldn't even walk to the shower! I highly recommend wearing sneakers, and then bringing flip-flops in a backpack. There's a lot of walking involved in this activity, and you don't want to be uncomfortable.
2. Stay on-site
By staying on-site, we were minutes away from the park, got free parking anywhere at Disney, and got three Extra Magic Hours for Magic Kingdom (which was pretty necessary). It made the whole experience so much easier. We stayed at the All-Star Music Resort (the All-Star Resorts are the least expensive) and had an enjoyable stay. For $70 a night, you can probably get a better resort, but you will not get the same benefits, and the benefits are definitely worth it.
3. Bring your car and park
Instead of using Disney's transportation (buses, shuttles, and boats), it is so much more convenient and time-saving just to take your car to every park and park it. You won't have to wait for the boat to come, and you won't be squished in between people on the shuttle. This also restock on waters for your backpack instead of carrying 16 water bottles the whole day.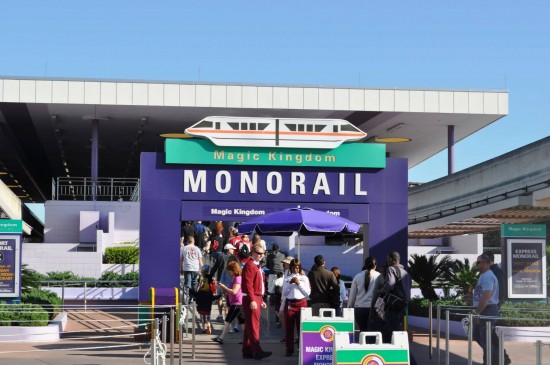 4. Skip the "less important" rides
Unless rides like the Carousel of Progress and the PeopleMover are at the top of your priority list, I would skip them. There's really not enough time to do absolutely EVERYTHING Disney has to offer, and missing out on these rides really is not going to affect your experience either way. Definitely prioritize your attractions, just in case you are running out of time. You should prioritize them by how much you want to do them, but also by how much time it takes to do them. Attractions like Ellen's Energy Adventure at Epcot (45 minutes) can take up a large portion of your time.
5. Take advantage of the Fastpass service
Lines like Soarin' and Toy Story Mania are always going to NEED a FastPass. I don't think I have ever seen Toy Story Mania have a line shorter than an hour long. In order to complete everything in the parks, you really have to make sure you don't spend too much time in the lines. (See our top tips for using Disney FastPasses.)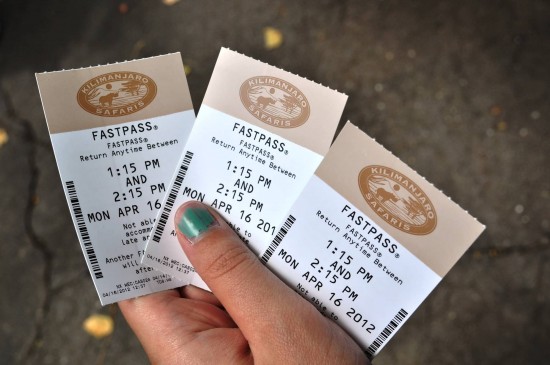 6. Download the app
Disney's Mobile Magic app (available for iPhone and Android devices) is a really useful tool, even if you're not trying to complete it all in a day. On this app, there are wait times, maps, character trackers, and more. While going from one park to another, or while waiting in line, you can plan out which attractions you need a FastPass for, or even where to eat.
7. Avoid the parades
While trying to accomplish everything in one day, there isn't much time to sit watching parades. More importantly, it is physically impossible to move anywhere while there is a parade going on. Upon entering Magic Kingdom while the Electrical Parade is going on, we were stuck there for twenty minutes because you just couldn't move anywhere. You can see the times of the parades on the app, or on the times guide. Try to avoid walking in during a parade as much as possible — it can waste so much time.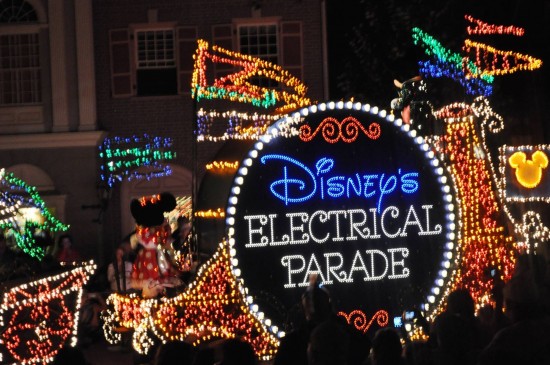 8. Plan ahead
For my case, we did Animal Kingdom, Epcot, Hollywood Studios, and then Magic Kingdom since Animal Kingdom opened first, we wanted to have lunch in Epcot (there are so many choices in the Worlds Showcase), and we had Extra Magic hours at Magic Kingdom from 10 pm until 1 am. You don't need too much time to plan. I would just plan it out the night before.
9. Be prepared
Backpacks are allowed on all rides, so you might as well bring one. In our backpack, we had a sufficient amount of water bottles, two umbrellas for two people, sunscreen, extra phone batteries, candy, and my camera. List out everything you might need for the parks (since you'll be out for a while), and determine if it's worth it. With Orlando's unpredictable weather, I would definitely recommend umbrellas, even if it says it is not supposed to rain.
10. Bring some form of energy drink
I would not recommend Red Bull or Rockstar, being that they both contain taurine. Personally, I use Mio Energy and just put it in a water bottle. It tastes good and keeps you perked up. Obviously, this tip is not recommended for children, but for teenagers and adults it can really help. Personally, I do not know if I would have made it throughout the day without it.
So, are you up to the challenge?
p;
[sws_author_bio user="emilyca_" size="105″ authorposts="More OI posts by Emily" name_format="About the author"] [/sws_author_bio]