Finding relaxation in the city of excitement: Tips for taking it easy in Orlando
Whether you are visiting in Orlando with hyper-active kids or your significant other, you are bound to be spending a lot of time running around doing a ton of activities. Between Universal Orlando, Walt Disney World, SeaWorld, and the hundreds of other things to do, you tend to get tired pretty easily. It gets hard to find some time just to sit down and enjoy your vacation. However, it is possible. These are some ways to fine time to relax — after all, it is a vacation.
Spend a day at the pool
Instead of staying at the parks all day everyday, relax at the pool for a day. This is also going to help you get rid of those awful tan lines. For a family, this can be a day to have fun without walking around the parks all day, and for a couple this can be a day to just relax and have some alone time. If you only have one day to hang around because you have something planned all of the other days, try to have this pool day in the middle, so you have a break between all of the excitement. If you happen to be staying at one of the on-site hotels at the Universal Orlando property, it's great just to relax by the pool and explore the resort or CityWalk.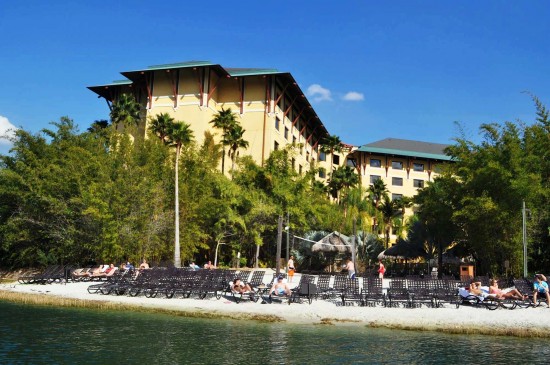 Don't spend the entire day at the parks
Whether you want to get out to the parks really early and stay until the mid-afternoon or you want to get out late and stay until closing, it is not always necessary to stay the entire day. Unless you are planning to do all four Disney parks in one day (which is possible, but I do not recommend), you should have enough time even if you do not spend the entire day there. TIP: Parks tend to be a lot more crowded in the morning than at night, so if you want to avoid the crowds try to go later in the day.
Sit down for lunch/dinner
Depending on when decide to go to the parks, it is nice (but sometimes expensive) to sit down and relax for a meal. Especially for the larger parks like Magic Kingdom, there is a lot of walking around taking place. Instead of grabbing some food to go at a vendor and eat it while you go, it is just as easy (and a lot more enjoyable) to sit down at either a restaurant or a counter-service vendor. Many people feel crunched on time when in the parks, so they just grab a hot dog or a pretzel and keep walking. When you take a little break to eat, you are going to be a lot more energized when you sit down to eat. If you are worried about the money, plan ahead and find a place that has the food you want with prices that will fit your budget. You will be surprised to see that sometimes a hot dog is just as expensive as a full meal.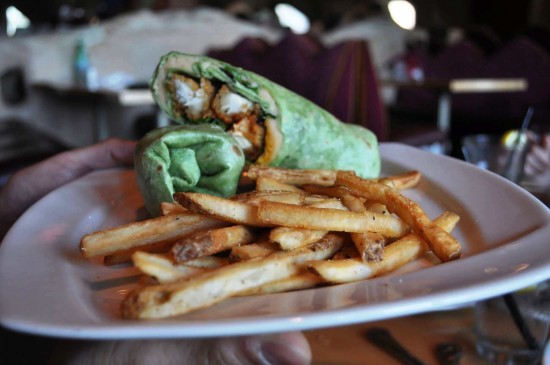 Do not rush (unless necessary)
There is no need to run, that is unless you are trying to make a FastPass time at any of the Disney parks. While strolling around the theme parks, I often see many families speed-walking or sometimes even running to their next destination. You really are going to have enough time just to walk at a normal pace to each attraction, although many families feel like they do not have that time. When you are speed-walking or running, you will feel a lot more stressed than you need to feel. What's the point of a vacation if you are just causing more stress? Just walk and you will be fine.
Try not to stay up all night
After a long day at the parks (or whatever you choose to do), it feels great just to lay down and go to sleep. Speaking from a lot of experience, even though it is tempting to go out to one of the many restaurants or clubs that Orlando has to offer, it is best just to go back to the hotel, shower, and sleep. Every night in Orlando, my family and I tend to go out and eat after (which is also unhealthy since the parks usually close at 10 pm), and then we end up getting back to the hotel at 12 o'clock or later. It definitely makes everyone a lot more tired and in need of rest, no matter how long you sleep until. It is something fun to do for a couple of nights, but I would not recommend staying out all night every night.
[sws_author_bio user="emilyca_" size="105″ authorposts="More OI posts by Emily" name_format="About the author"] [/sws_author_bio]