Rumor SPOTLIGHT for Sept 21, 2012: Disney's Hollywood Studios
Rumor SPOTLIGHT: In this short break from the normal routine, we're going to take a look at a whole bunch of rumors that have been swirling around for Disney's Hollywood Studios over the past several years. I'm going to give my thoughts on what I think is completely Blue Sky, what has a decent chance of coming to fruition, and what is all but a done deal.
Cars Land
As far as I'm concerned, the only thing we're waiting to hear on this is when they are beginning to break ground. The rumors were that California Adventure would have a five year exclusivity on Cars Land before it would be exported to other parks and it coming to DHS in the 2017 timeframe seems like a done deal from all the sources I have. We can almost count on Luigi's Flying Tires not making the trip over from Anaheim due to "guest demand" (or lack thereof) but the E-Ticket Radiator Springs Racers and the super popular Mater's Junkyard Jamboree are pretty much a lock to be coming to Orlando. And while the Flying Tires attraction may be a nightmare both in terms of operational issues and guest satisfaction, the overall theme of the queue is so great that Disney's Imagineer's will more than likely just pop a more dependable ride system in it's place.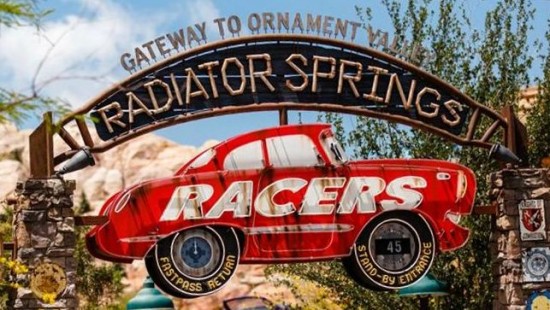 Monster's Inc Roller Coaster
Although this has been in the rumor mill for a long time, I'm not as convinced as others on it actually being built. We know DHS wants to have a bigger Pixar influence, but common sense would dictate that Disney would at least want to see how the Monster's Inc sequel (Monster's University) does, or looks to do in the theaters, before this type of commitment. Now I've never heard anyone mention it, and I'm not even sure if the ride would fit within the area of DHS they want a coaster in, but with Finding Nemo doing well on it's 3D release and Andrew Stanton beginning work on a sequel, I think porting over Crush's Coaster from Disneyland Paris makes much more sense.
"Star Wars. Nothing but Star Wars…"
I'm torn on this one. No one is a bigger Star Wars fan than me, but I just can't see Disney actually going through with what the rumors have been buzzing about, especially since the revamped Star Tours had almost zero effect on bringing people into DHS. The idea of any of the DHS restaurants being converted to a "Mos Eisley Cantina" like experience, where guests could eat but also interact with various Star Wars creatures, seems to have a 1% probability in my book. Can't buy this one coming true at all, even though I personally would be the first one in line.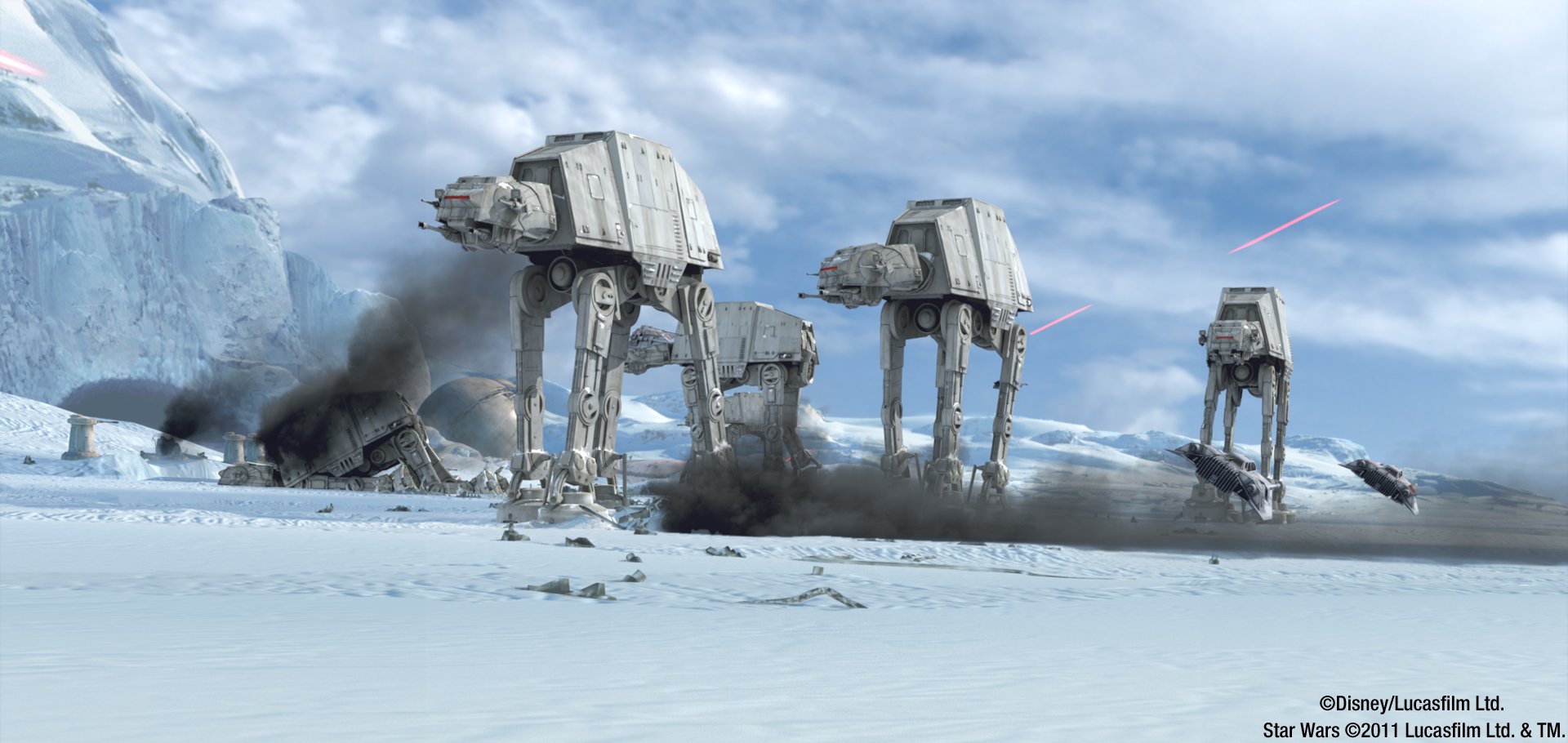 A larger Tatooine Traders or even a whole new Star Wars related gift shop? I don't even know understand why this hasn't been completed already as the popular Droid Factory has made an already busy and cramped store almost intolerable. Add in the possibility of a year round opportunity for the "Carbon Freeze Me" experience and it's a no brainer DHS needs this. I also like and champion the idea of Sounds Dangerous being converted into a building for revamped Jedi Training Academy. I'd actually be behind any idea to get rid of Sounds Dangerous, including just blowing the building up.
Carthay Circle replacing The Great Movie Ride facide
DHS has a terrific icon with the Grauman's Chinese Theatre recreation that is used as a face for The Great Movie Ride. Unfortunately, due to licensing, Disney can't use that image in any marketing or merchandise. The theory going around is a fully realized version of the Carthay Circle Theatre, much like the gorgeous one put into California Adventure as part of Buena Vista Street. DHS can then re-theme the smaller Carthay reproduction they have in the park. This makes a lot of sense and allows Disney to correct the decision to have the Chinese Theatre (as wonderful as it looks in person) as a signature "weenie" of the park.
A bigger Muppet presence
Like Star Wars, I couldn't be a bigger fan of the Muppets and wish they had a much bigger presence at DHS, but I'm not sure I can buy into some of the rumors going around no matter how much I wish they were true. Pizza Planet and Mama Melrose being given Muppet themes? As bad as Pizza Planet is, I can't see a Disney boardroom signing off on changing a successful Pixar brand into a Muppet brand. Mama Melrose having a Muppets' flavor with the Swedish Chef running the operation and maybe Rizzo the rat bringing his comedic stylings? Sorry, too many red flags go off for me saying There's No Way This Is Coming True. I wish I was wrong. I hope I'm wrong. But I have no faith in Disney ever fully committing to the Muppets brand.
[youtube_video]Kpr_8IOnLSo[/youtube_video]
A more "adult" Halloween party
Add one more to the list of things I would personally love to see but can't quite see coming to us any time soon. Instead of the "G" rated Mickeys' Not So Scary Halloween Party, a more PG to PG-13 halloween party based around the Tim Burton Disney Universe (Alice in Wonderland, Frankenweenie, The Nightmare Before Christmas). Despite this being an obvious moneymaker and something Disney needs badly considering how well parks such as Universal Studios and Busch Gardens are doing with their Halloween parties targeting an older audience, I don't see them pulling the trigger.
Too many variables in this equation for me. The place in the park the party best fits is tied up for the Osbourne Lights for months. Tim Burton has to sign off, and while he isn't as picky as James Cameron or JK Rowling, he doesn't just sign off on anything with a check involved like George Lucas. And let's not forget one complaint of Universal's Halloween Horror Nights is people taking in way too much liquor. Disney's already facing a public relations battle with the announcement of alcohol being served in the Magic Kingdom for the first time ever (outside of private parties) starting later this year, does it want to take another hit with over-drinking at a Halloween party? I'm keeping my ear to the ground on this one, but nothing I'm hearing is solid.
Agree, disagree, or have your own rumors to share? Leave a comment below. Or, check out all of our rumor posts.
[sws_author_bio user="derekburgan" size="105″ authorposts="More OI posts by Derek" name_format="About the author"] [/sws_author_bio]