Whether you're a local or just visiting the Orlando area, Universal CityWalk – the resort's multilevel entertainment destination – has a lot to offer. With delicious restaurants, live bands, wild night clubs, and retail stores, CityWalk is a whole "park" in and of itself. But no matter what you decide to do, make sure that Rising Star is on your list.
This is the dining/shopping/entertainment district's karaoke club, where you can enjoy a little taste of fame without ever heading to the recording studio. Don't worry if you're nervous to take the stage alone – on Tuesday through Saturday nights, you'll be accompanied by a live band and backup singers. But no matter the night, you can also count on the host to get the crowd hyped for your performance. It's a completely different experience than other karaoke lounges.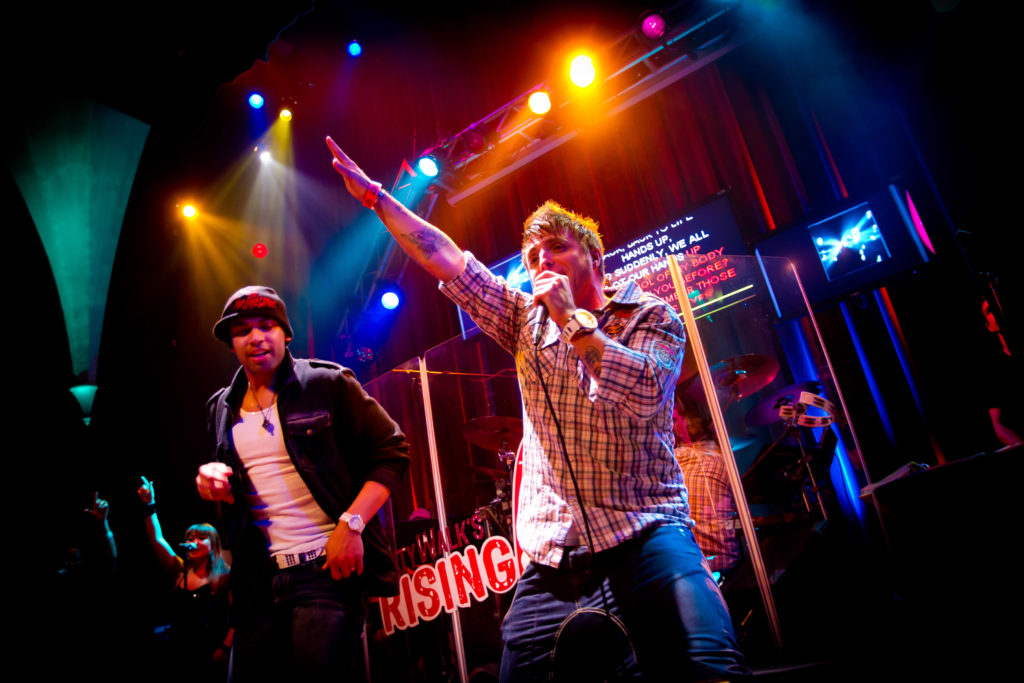 The extensive song list at Rising Star includes some of the greatest hits from several decades of music, and it boasts a wide variety of styles, too. Want to belt out a hard rock tune? You can do that. Need to lament a lost love with the help of a country song? Rising Star also has you covered there. Whether you're going to show off your talents or cheer on your friends as they sing their favorite tunes, the experience is sure to keep you entertained all night.
In addition to all the great (or, maybe, not-so-great) singing, the venue offers a fully stocked bar that serves signature martinis and "Karaoke Cocktails." The bar is split across both levels of seating, located in the back of each floor with a few stools and high tables in case you want to spend your time in there. If you prefer to sit at a table, there's plenty of room on the main floor or in the balcony area. (But be sure to arrive early – Rising Star is very popular, and if you're late to the show, you might end up standing!)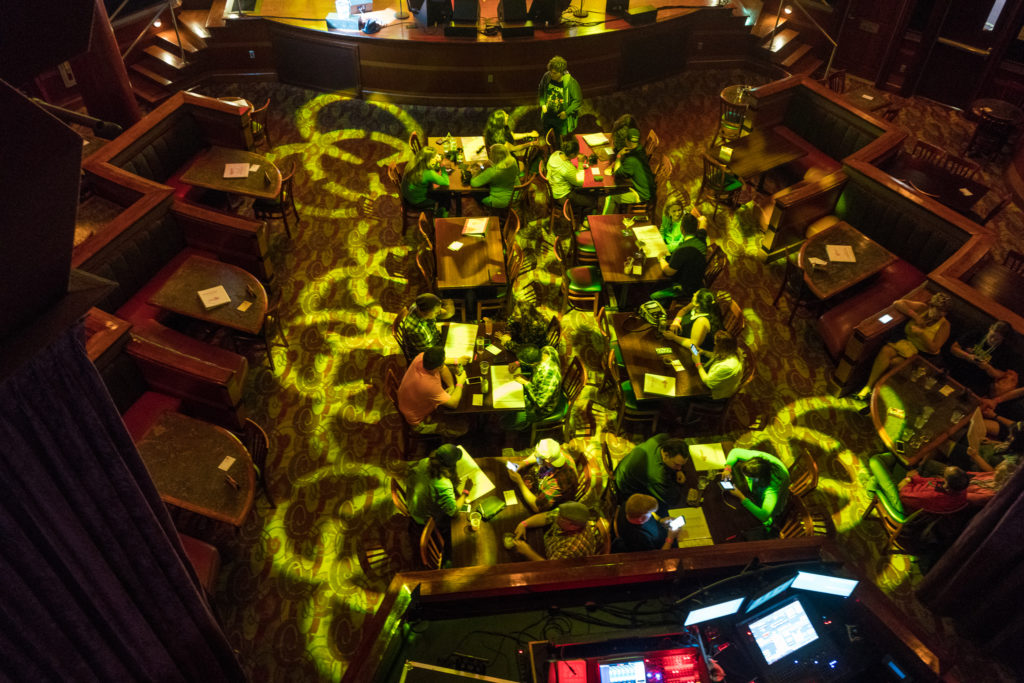 I've been to Rising Star a number of times, but my favorite experience would have to be when I had my 21st birthday party there last year. We spent the night laughing and enjoying Karaoke Cocktails – the Captain's Mai Tai is a must-try. With my closest friends there to support me, I even felt confident enough to belt out "Wannabe" by the Spice Girls for the whole club to hear. As fun as that was, one of the best parts was cheering on our fellow guests as they performed. You'd be surprised how much talent can be in a room without you ever knowing! So, if you're a little apprehensive about going to a karaoke bar, don't worry – you can still have a blast without taking the stage.
The overall atmosphere at Rising Star makes for a one-of-a-kind experience; it's definitely something different than the other bars and clubs at CityWalk. You get the chance to find your voice and be a star, even if it's only for the length of one song. And, best of all, anyone can sing anything he or she wants from the song list with no extra charge. Of course, the drink and food prices at Rising Star are a little high, but they're no worse than what you'd expect at a theme-park resort.
But that shouldn't matter, right? The fun times to be had at Rising Star are more than worth the bill at the end of the night.
Rising Star is open nightly, from 8:00 pm until 2:00 am. Unlike the rest of CityWalk's nighttime venues, you don't always have to be 21 or older to enter; from Sunday through Thursday, you only have to be 18+. (However, during the rest of the week, the 21+ rule still applies.) IDs are checked at the door, so be sure to have a valid driver's license or passport – and have fun becoming a star!
---
Share your own experiences at Rising Star – and the rest of CityWalk – with 100,000+ other Universal die-hards in our Orlando Informer Community on Facebook.
And be sure to follow Orlando Informer on Facebook, Twitter, and Instagram for the latest news and tips at Universal Orlando, Walt Disney World, and other Orlando destinations.