As you approach Ripley's Believe It or Not on International Drive, you will realize something doesn't look quite right… Indeed, the building appears to be upside-down and sinking right into the ground! This whacky exterior is just the start of all the oddities you will find inside.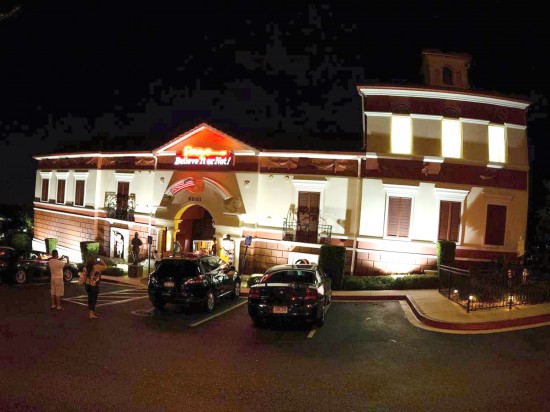 You might be wondering, who is this Ripley character? "Robert Ripley, the cartoonist, the explorer, the reporter, adventurer, illustrator, collector and seeker of the odd and unusual, is a man who lived a life that can only be summed up by the statement he himself created; 'Believe It or Not!' His life's work, his discoveries, his artistry, and the tales he told and adventures he lived will forever be the foundation of all that Ripley Entertainment encompasses."
Ripley's is a self-guided tour. Upon purchasing your tickets they will offer you a guidebook at an additional cost of $3.00. I don't think the guide is necessary, but it might be a good souvenir if you're looking for a keepsake from this strange tour.
Once inside Ripley's you will see all kind of unique things, such as artwork made entirely out of candy, paintings done with nothing but nail polish, wax statues, illusions, the world's smallest violin, dinosaur fossils, murals made out of playing cards, a collection of bed pans, and a hypnotic tunnel that will send you spinning. My friend, this is just the beginning.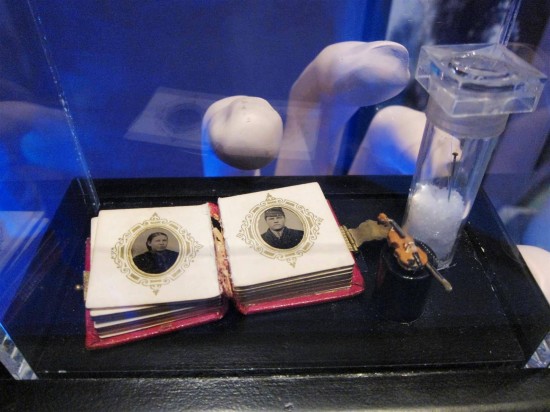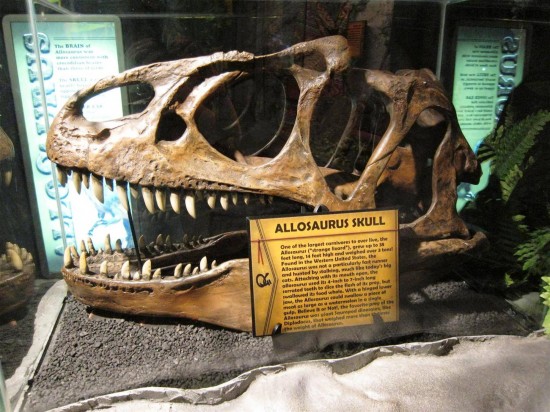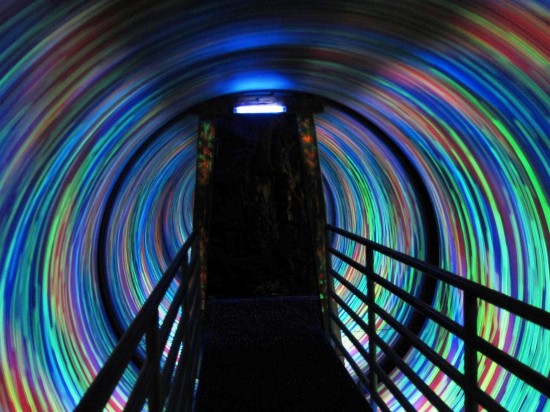 We spent a little over an hour exploring inside. We tend to be more visual, but if you take time to read all of the plaques near each display, I am sure you could spend several hours inside. Each exhibit's plaques give information about the artist and/or history of each artifact. There are a few exhibits you can interact with. Keep in mind that things aren't always what they seem in the world of the odd. You might become someone else's entertainment if you're not careful. I don't want to give too much away, but just remember someone might be watching you try to perform a special trick — you will see which exhibit I am talking about later during your tour. We found it to be quite amusing. One of the more memorable areas of Ripley's is a crooked room, complete with a pool table and grizzly bear. As soon as we stepped into this room we got completely disorientated, much like a fun house. It was quite a hit with everyone in a group behind us as well.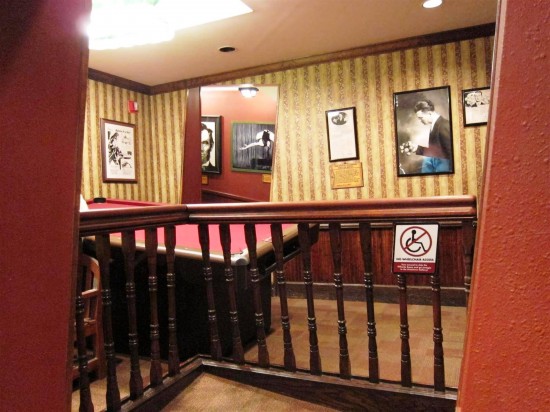 Overall, we enjoyed our time at Ripley's Believe It or Not and had fun looking at all of the strange and unusual items. I would recommend a visit if you encounter a rainy day during your vacation and need something indoors to do, or if you're looking to get out of the house and explore something new. One thing we did really like about Ripley's is that it is open until Midnight, so it gave us something to do in the evening after the parks and other places nearby had already closed for the night. Free parking is available on-site and, if possible, purchase your tickets online for a discounted rate. Also, keep your eyes out for area coupon books, as some offer a buy one get one free coupon. Finally, I would try to visit during off peak times, because the exhibits can become congested in the more popular areas of the museum.
Oh, by the way, if you want to experience some Ripley entertainment without having to buy a plane ticket to Orlando, check out the Ripley sword-swallowing app available for iPhone.
Educator Appreciation Days
Ripley Attractions in the state of Florida will be hosting Educator Appreciation Days for all K – 12 Florida Educators from September 4th thru October 14th, 2012. Florida Educators will be admitted FREE with a current pay stub and photo ID to all Florida Ripley Attractions! Guests of Educators will receive a 50% off discount. Learn more
Ripley's Believe It or Not Orlando – map & links
Click any marker to display the attraction or venue name. To scroll or zoom, use the controls on the top-left of the map. You may also switch to different map views by using the buttons on the top-right of the map.
Official website: http://www.ripleys.com/orlando/
Ripley's Believe It or Not Orlando – photo gallery
Click any image to view it full-screen. When the full-screen image is open, click to the right or use the right arrow on your keyboard to advance through the gallery. If several thumbnails are missing, try reloading this page in your browser.
[sws_author_bio user="jewels" size="105″ authorposts="More OI posts by Julie" name_format="About the author"] [/sws_author_bio]