You're very excited about your decision to travel to Orlando and experience a thrilling time at the theme parks with your family member who has a developmental disability! I have a teenage son with severe autism who absolutely loves the theme parks. A key to having a fun and successful vacation is to have realistic expectations.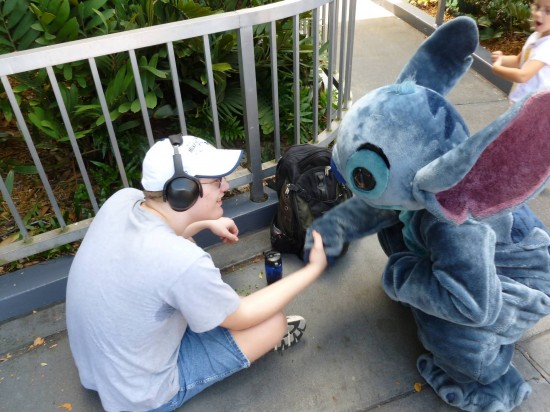 Realistic expectations include a plan. The basics of budget, hotel, food, transportation and your family member's special needs must all be considered when making these plans. Do you need a room that does not have direct access to the outside if your child is an "escape artist"? Is your family member on a gluten-free diet? Will you be driving to Orlando or flying? If you are flying, are you renting transportation or relying on available park transportation? Are taxi rides something you'll consider if your special needs family member cannot tolerate crowded buses or boats?
Realistic expectations include being aware of how much you can do in a day. Before leaving home, you and your family will need to understand that it just isn't possible to do everything. A willingness to forgo some attractions or even particular theme parks will be necessary. It's a good idea to go back to your hotel to rest or take a swim in the middle of the day. After dinner, go back to the theme parks. Even if your child doesn't nap, they will get a break from all the stimulation. However, you know your child best and sometimes it might be better to stay until dinner-time and make an early night of it.
Expect to keep a similar sleep routine. Is your family a group of night-owls or are they up before the sun? Keeping a similar sleep schedule on vacation will help minimize family members' crankiness. My mother-in-law always said "go a day, rest a day" regarding her vacations. This may not be practical in your situation, but spending long hours at the theme parks each day of your vacation can be exhausting.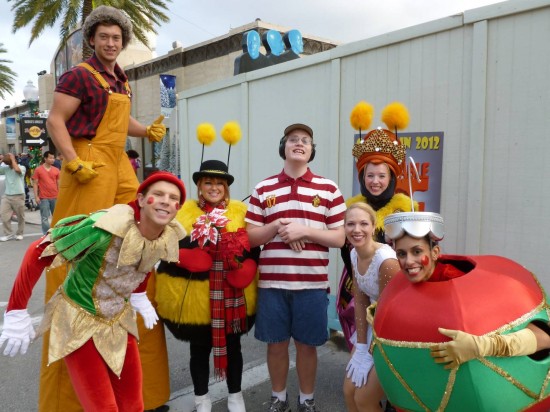 Use a schedule to help with transition issues and your special needs family member's expectations. We use a calendar and write what park we are attending each day. While on vacation, we put the calendar in a prominent place in the hotel room and my son knows what to expect. Of course, plans may change but this gives everyone a good starting point. If your child can't read, use pictures of the theme parks' major symbol. Social stories on the subject of what will happen while on vacation may also help your family member.
Expect it to be hot and that you will experience afternoon thunderstorms from May through September. Although, don't let the weather stop you. Put on your ponchos and keep going if it's raining. On other days, don't forget to put on sunscreen and a hat before you leave your hotel. Drink plenty of water throughout the day to stay hydrated.
Expect crowded conditions if you are planning a vacation during the summer months (mid-May to September), the week of every major U.S. holiday, or the months of March and April. (See the OI Universal Orlando crowd calendar to more information.) If your developmentally disabled family member can't handle crowds, try to plan a vacation during the off-peak times. Our favorite times to visit the theme parks are early December and early January but there are other low level crowd days during the year.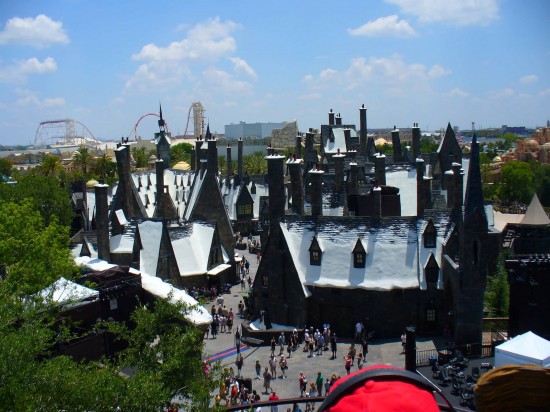 Expect a lot of walking. It is not unusual to walk 3 to 5 miles in a typical day. If your family is not used to walking that much, start a walking program at least a month prior to vacation. Wear sturdy shoes while visiting the theme parks. Check your special needs family member's feet often, especially the first day. They may not be able to tell you they are getting a blister. This amount of walking should be kept in mind when deciding to bring or rent a stroller for your child.
A vital factor for realistic expectations is a clear understanding of the Guest Assistance Pass policy of each park. Walt Disney World, Universal Orlando and SeaWorld each provide assistance passes for those with disabilities. You can get one at Guest Relations as you enter the theme park. However, each of the three theme park's pass is different in both appearance and how they can be used. Be certain you clearly understand how they work. I devote an entire page to this topic on my website: http://www.autismattheparks.com/disability-passes.html
Expect that your child will exhibit behaviors like they do at home. Or the behaviors may be more pronounced because you are in a new location or your child is over-stimulated. Know the triggers and warning signs of a meltdown and try to avoid them if possible. Don't let them get too hungry, thirsty or tired as these factors can contribute to potential meltdowns. If possible, try to remove them to a more isolated location and deal with the behavior as best you can.
Have reasonable expectations about meeting characters and riding rides. Some kids are terrified of large costumed characters; don't be disappointed if your child refuses to stand next to Goofy.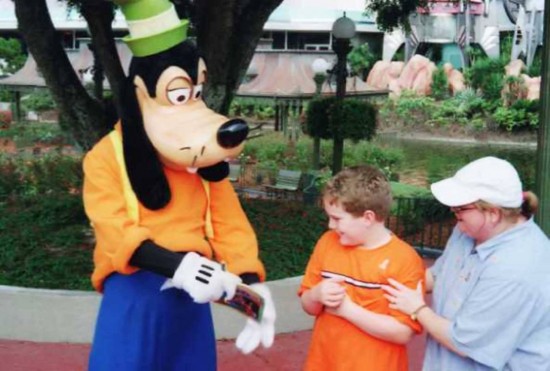 Some kids are fascinated by their favorite character and may become upset when they have to leave them. Some can't cope with all the stimulation of an attraction; therefore, take a break while the rest of the family rides. Others, like my son, want to experience an attraction repeatedly so be prepared to factor this aspect into your plans.
All things considered, your trip to Orlando can be an enjoyable experience for everyone in the family as long as you have realistic expectations. Please remember to thank everyone, especially those employees that go out of their way for you, providing accommodations when you request something different. Walt Disney World, Universal Orlando and SeaWorld employees have always been very courteous and accommodating to us. I hope you and your family have an amazing vacation!
Editor's note: This is the first post from our newest OI contributor, Maureen. We look forward to featuring her writing and Orlando experience on OrlandoInformer.com. If you are interested in learning how you can contribute your own stories and insight, click here.
[sws_author_bio user="MaureenDeal" size="105″ authorposts="More OI posts by Maureen" name_format="About the author"] [/sws_author_bio]