It was one of those days — you know those ones that seem to drag on for an eternity and make you long for the comfort of your extra-large sweatpants and pillow top mattress. Work felt like it would never end, and when the clock finally struck 6:30, I knew I needed a drink. As I was driving past The Market Place in Dr. Phillips, I thought maybe I'd stop at World of Beer for a quick drink and wait out the traffic jams I knew were awaiting me on I-4.
As I made my way into the center, I decided to turn right instead of left toward World of Beer and explore the side of the plaza I had never gone to. A place called Press 101 immediately caught my eye. It looked swanky and relaxed, and they had a great patio area filled with people sitting and eating. I parked my car and went inside.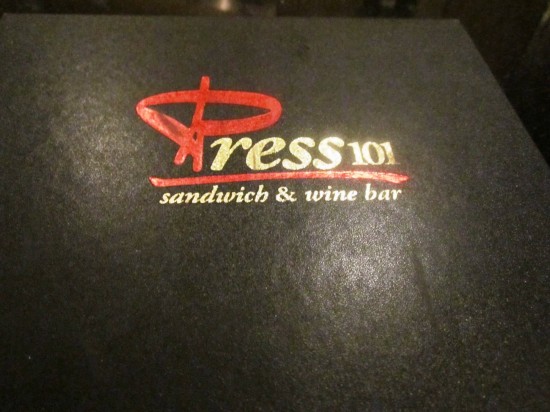 The restaurant was dimly lit, with a hip vibe and very relaxed feel. A giant bar is set as the focal point of the restaurant with intimate tables strategically placed throughout. I found a spot at the bar, plopped myself into one of the high chairs and was immediately greeted by the bartender who offered a warm smile, a menu and a wine list. Happy hour was still in full swing so I ordered two glasses of pinot noir and began pouring over the various appetizers and sandwiches featured in their menu.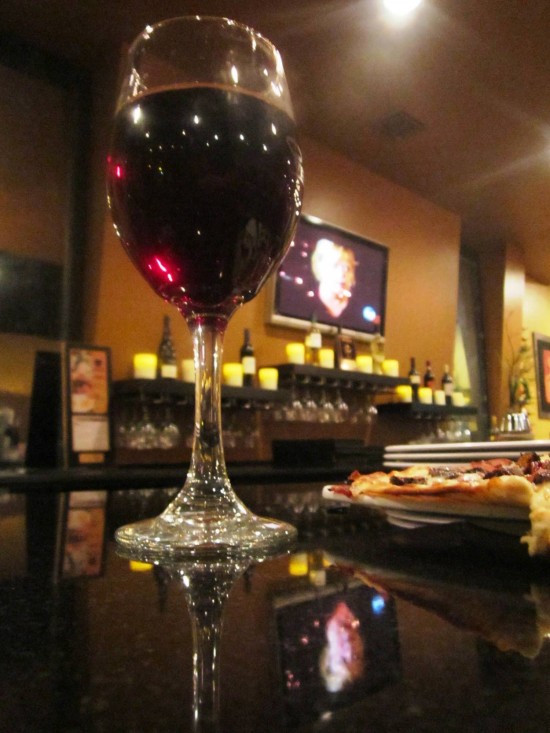 The fig and Prosciutto flatbread caught my eye, so I ordered it and happily sat back sipping my wine. The bartender periodically came over to check on me and chat while I waited for my food. I didn't realize how hungry I actually was until they placed the flatbread in front of me. I dug in and experienced an explosion of flavor. The sweetness of the figs, the savory taste of the Prosciutto and the tartness of the balsamic glaze on top blended together to create something unique and flavorful. It was a great combination and something I would have never thought of if I hadn't seen it on the menu.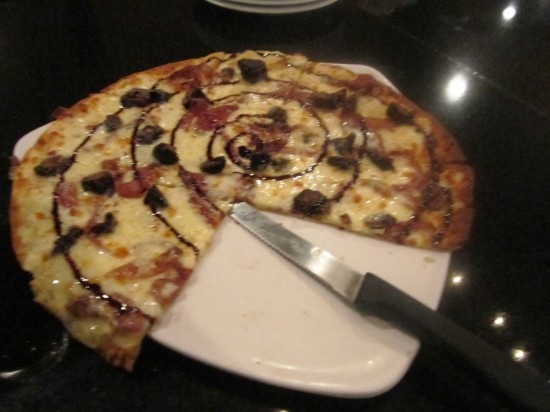 What I also noticed about the food at Press 101 were the portion sizes. I could have easily shared my flatbread with another person, and as I watched their waiters and waitresses carry out different dishes to others in the restaurant, not a single plate was in short supply. For as deep as the dishes are I found the prices to be pretty shallow. Between their salads, sandwiches, flatbreads and platters nothing exceeded 13 dollars and some appetizers and salads were as low as 6 or 7 dollars. They also have daily specials, happy hour until 7 pm and live music Wednesday and Thursday nights and on weekends. On Sunday they offer brunch, which I will definitely check out soon. You all know how I love my Sunday Funday!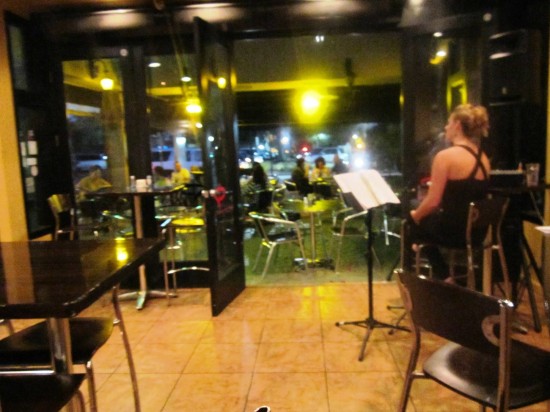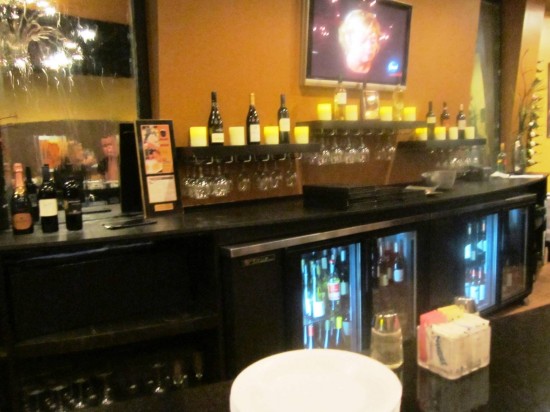 I left the restaurant feeling pleasantly full, in a much better mood than before and so glad I wouldn't have to be fighting traffic on my drive home. The atmosphere, great service and delicious food made for an incredible dining experience that I will definitely go back to experience.
Press 101 is located in The Market Place in Dr. Phillips off of Sand Lake road, just a minute or two from Universal Orlando and the I-Drive attractions. They are open daily Monday-Thursday 11 am to 10 pm, 11 am to 11 pm on Friday and Saturday, and 11 am to 8 pm on Sunday. They serve lunch and dinner every day, offer dine in and take out services, and boast a fully stocked beer and wine bar.
Press 101 Sandwich & Wine Bar – map & links
Click any marker to display the attraction or venue name. To scroll or zoom, use the controls on the top-left of the map. You may also switch to different map views by using the buttons on the top-right of the map.
Official website: Well, unfortunately is looks like the site that keeps coming up as Press 101's official site — Press101.com — is not currently active. In addition, they don't have an active Twitter account or Facebook Page. Hard to believe a restaurant can survive these days without any web presence.
[sws_author_bio user="DinaFayeMagdovitz" size="105″ authorposts="More OI posts by Dina" name_format="About the author"] [/sws_author_bio]