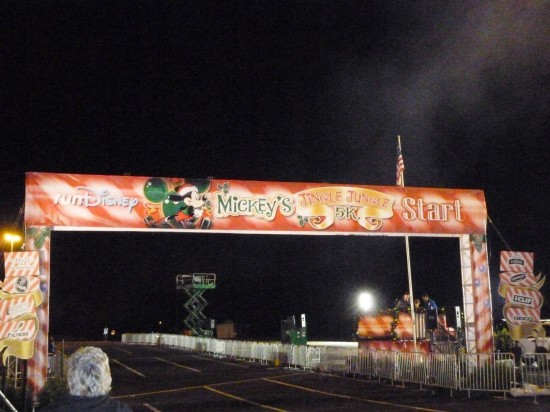 It all started about a year ago. Due to health reasons and the fact that my autistic son needs me to live a long time to help care for him, I started losing weight. However, I needed to begin exercising to continue improving my health. My family enjoys all of Orlando's theme parks and prior to losing weight, walking around the theme parks was difficult unless I took a lot of breaks. Since I was a couch potato, the word "exercise" was as foreign to me as, well, exercising. Back in April, as an incentive to exercise, I signed up for my first 5K, Mickey's Jingle Jungle 5K at Walt Disney World's Animal Kingdom. Since the race would take place during the Food & Wine Half-marathon weekend in November, I calculated that I had plenty of time to train.
I downloaded a free app from Zen Labs titled C25K (Couch Potato To 5K). I started week one, day one in July and I was very strict in my training. But after about 5 weeks, I still couldn't catch my breath during the running segments and started having chest pains when I pushed myself. To make a long story short, I had to put my training on hold for about 4 weeks until my doctor determined it was safe to continue my training. At this point, there was no way I was going to give up. I absolutely had to do this 5K after going through all this trouble. I didn't have enough weeks left to start the C25K program over again so I focused on just being able to walk the 3.1 miles and get my race medal. RunDisney required a 16 minute mile (even for this 5K) but I sincerely hoped I could finish in an hour and not get picked up.
The weekend of the Jingle Jungle 5K at Animal Kingdom arrived. I was very excited and nervous (okay, obsessive) about finishing the entire course and getting my medal. Friday afternoon I checked into the All-Star Movies Resort. I had a room in the Toy Story building and really loved the décor in the courtyard, especially the 3 story Buzz Lightyear.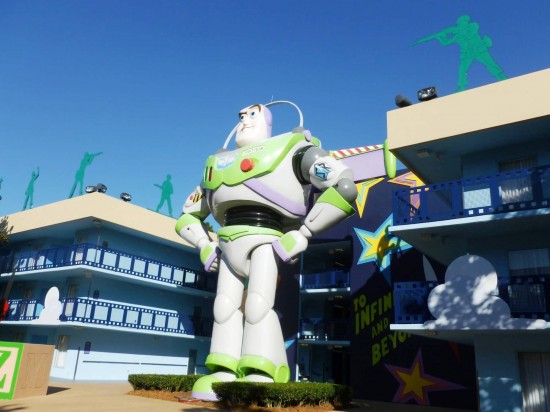 I took the event bus to Disney's ESPN Wide World of Sports complex to pick up my registration packet and tour the expo. I received my bib, commemorative pin and picked up my t-shirt. All the volunteers were very helpful and wished me luck. I shopped for a while, met some friends and we had dinner together. They were walking the 5K with me the next morning (their first 5K also) and we were looking forward to having a fun experience.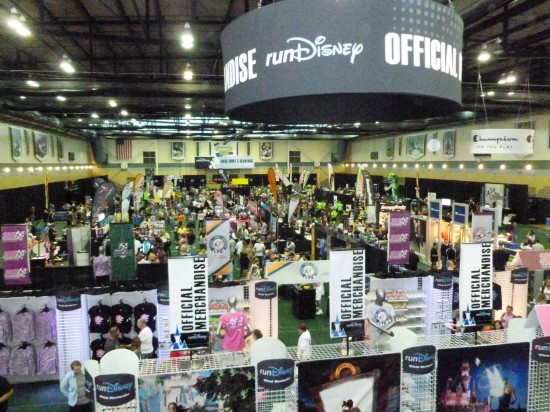 On Saturday morning I got to the event bus around 5:30am and it took us to Animal Kingdom. The parking lot was the starting and finishing point of the race. A DJ was playing crowd-pleasing music and I waited for the race to begin. Portable lights throughout the parking lot blew out heat from their motors and since temperatures were in the low 50's, we stood next to them to keep warm. There were several different photo opportunities set up near the stage with Mickey and Minnie but by the time I arrived the line was too long. I'll remember this fact the next time I do a 5K and arrive earlier.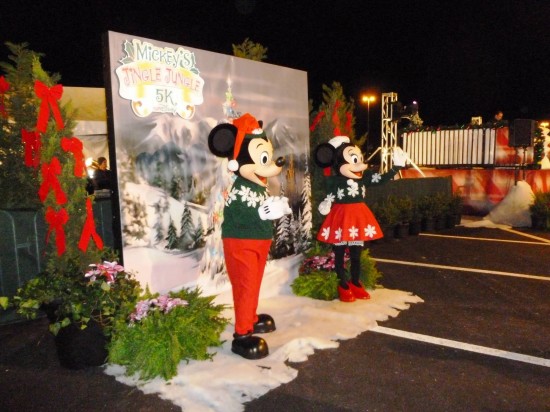 RunDisney said there were approximately 4,000 participants signed up for this 5K and at 7:00am the race started. My friends and I were in the third of four corrals so it took a few minutes before we got up to the starting point. The first mile was around the outside of Animal Kingdom's parking lot and the Mile One marker was right before the entrance to the park. Throughout the course in Animal Kingdom there were many opportunities to stop and have your picture taken with various Disney characters and live animals. I was too obsessed about finishing the race so I didn't stop, but I took photos along the way. My friends were very encouraging as we went along and Cast members were cheering for us throughout the park — this really helped me stay motivated and focused on finishing.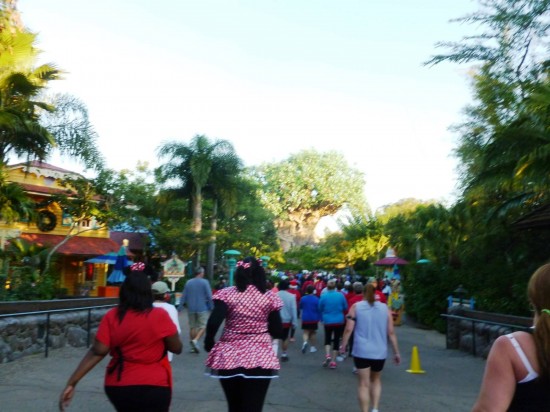 Portions of the 5K course took us behind the scenes at Animal Kingdom and that was a great experience. Seeing Expedition Everest in the early morning light was awesome and yet, seeing that finish line was even more awesome to me and my friends. Yes, we did it! Even with the slow start we finished our first 5K in less than an hour!  We got our medals, healthy snack and cheers from the volunteers and spectators.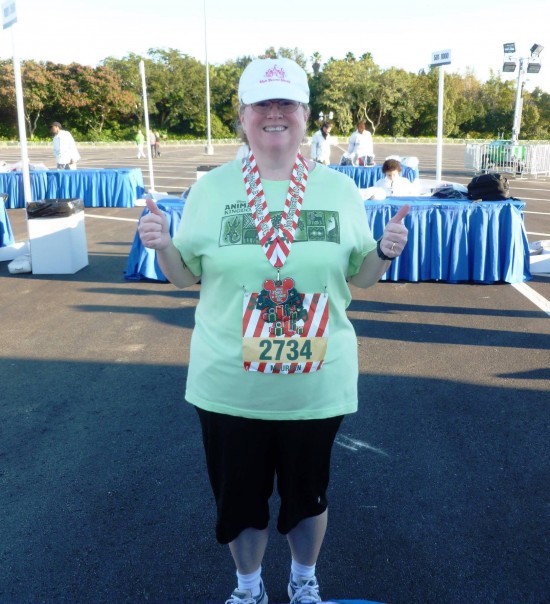 After a few photos, I took the bus back to the All-Star Movies Resort, got a shower, breakfast, a short nap, and checked out of the resort at 11:00 am. It was surreal that I had accomplished so much before lunch. It truly was a great experience for this theme park fan and something I will never forget.
I was very proud of myself for finishing the race and my family and friends were very proud of me too.  Besides being healthier, I can now easily walk around any of Orlando's theme parks and enjoy them without tiring because of training for this 5K.
RunDisney sponsors a variety of races, from 5Ks to marathons, throughout the year.  I've already signed up for the Royal Family 5K that will be at Epcot on February 23, 2013.  In fact, I'm looking forward to participating in that race and I hope I've inspired you to sign up too. Learn more: http://www.rundisney.com.
Mickey's Jingle Jungle 5K – photo gallery
Click any image to view it full-screen. When the full-screen image is open, click to the right or use the right arrow on your keyboard to advance through the gallery. If several thumbnails are missing, try reloading this page in your browser.
[sws_author_bio user="MaureenDeal" size="105″ authorposts="More OI posts by Maureen" name_format="About the author"] [/sws_author_bio]