A vacation in Orlando is truly unique compared to any other vacation you can take. For every type of person, there are tons of different things that will interest that person. For teenagers like myself, there are certain things that definitely keep me super psyched for a couple of weeks before the trip. Here's a list of the things that excite teens most both before and during an Orlando vacation.
Thrills
Probably the biggest and most exciting thing about all of these theme parks are the rides! Whether your teenager is adventurous and daring or grounded and quiet, there will be thrills for all types of kids. Personally, the rollercoasters are my all-time favorite, and I know my brother is the same way. When we visit Orlando, rollercoasters are one of the things we look forward to most. For the kids who might not be into the high-speed thrills, there are other attractions that are just as packed with energy. My old favorite (although it is no longer there) is JAWS at Universal Orlando. Now that that is gone, my new favorite is Star Tours at Disney's Hollywood Studios. People might not have this as the highest rated attraction, but it sure is a lot of fun! To get your vacation to be the best vacation ever, take advantage of them! If you have the money, try to go to all of the theme parks — it's certainly worth it. If you're on a budget, you can still give your teen the awesome vacation they deserve by going on all of the attractions at the theme park(s) you're visiting, regardless of the line.
Learn more: Top 5 thrill rides at Universal Orlando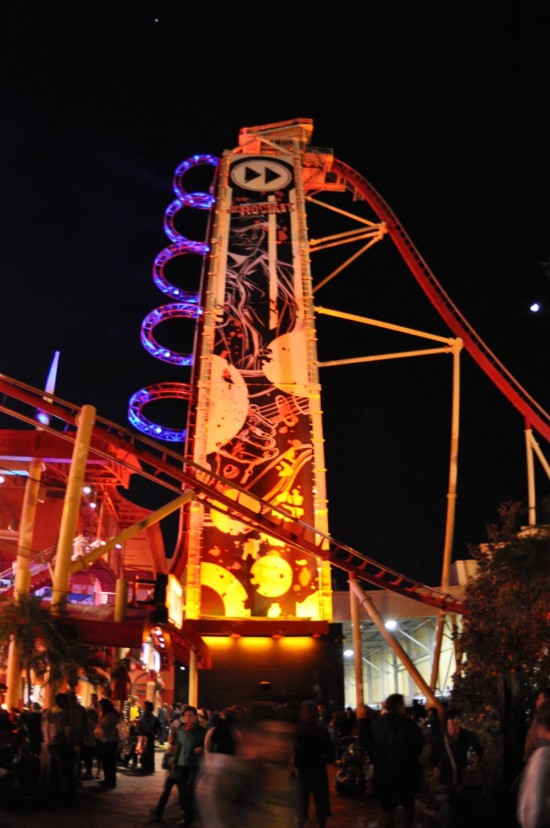 Childhood nostalgia
Every teenager loves to be a kid again, to be honest. You might be surprised how much teenagers love experiencing and seeing things that were a part of their childhood. For me, I love being back at Universal and Disney to feel like a kid again, regardless of how much things have changed. I can still certainly relive some memories that the attractions and locations that are still there, like seeing someone eat a turkey leg ON the Jurassic Park ride, and going on the Tower of Terror with a few family friends about twenty times. Even if this is your first time at Orlando, there are some things that can be found in almost anyone's childhood. Not many people I know have grown up on anything but classic Disney movies, from Sleeping Beauty to the Hunchback of Notre Dame. I know when I met Peter Pan, I felt a little star-struck! For your teen to remember this nostalgia and therefore relive some memories, try finding any old family movies you have from when they were little visiting the parks. If this is your first time to the parks, try to think of some memories involving the movies at Disney and Universal… Perhaps your son or daughter used to be obsessed with a Disney movie and sang the soundtrack constantly.
Learn more: Watch these movies before you "ride the movies"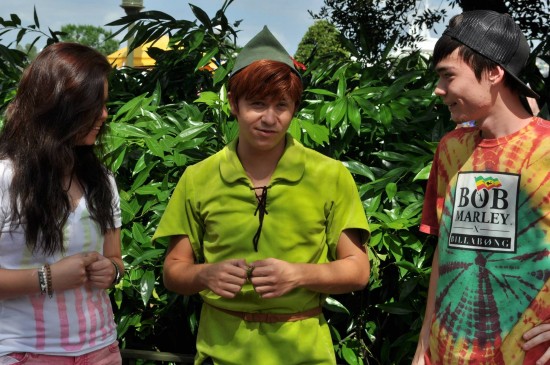 Food
I know that the culinary experiences available at any of the many restaurants in Orlando are absolutely amazing. Most teenagers LOVE to it (it's practically all some of us do), and there are tons of different restaurants (in your hotel, in the parks, or even out and around the town!) that offer spectacular food that anyone would love. When you're home, chances are you don't get to go out to eat every night. When you're on vacation, however (unless you're renting a condo or have a kitchen in your room), you don't have any other choice. It feels great when I'm here so I don't have to worry about cooking or doing dishes, and I get to eat some pretty awesome food. One of my favorite destinations is Mythos at Universal's Islands of Adventure. I know that it's talked about a lot, but it really can't be missed — it's stupefying! Look at some of the restaurants that cannot be missed prior to your vacation, and make sure to go there. If your son or daughter likes Italian food, look for some amazing Italian restaurants that they might be interested in (one of my favorites is Trattoria del Porto at the Portofino Bay Hotel). Same goes for any type of food.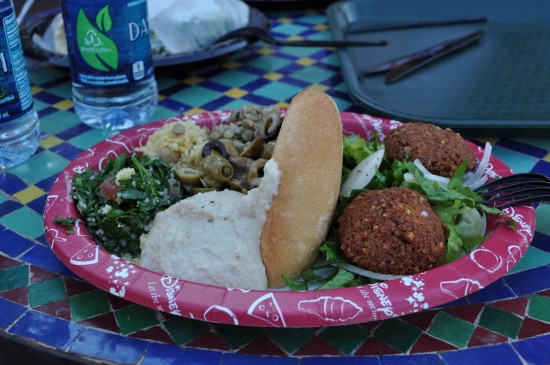 Atmosphere
Coming from a boring small town, when I enter CityWalk I get so excited because all that surrounds you is excitement! I'm used to everything shutting down at 10 pm. When there are still restaurants, clubs, and a movie theater open until 2 am, any teenager is bound to be excited! I know both me and my brother absolutely adore the nightlife of Universal. Even the luxurious bay of the Portofino Bay Hotel is exciting; not so much because of the exhilaration, but because of the luxury itself. When we stay there, or at any of the on-site hotels, the atmosphere definitely makes the vacation a lot better. For the Disney-goers, Downtown Disney is a lot of fun, for both day and night. It's a lot like CityWalk, so you can still give your teenager that type of enjoyment even if you're not staying at Universal Orlando. To make the best of your vacation with your teen, make sure you book the perfect hotel, and try to spend at least one night out at either CityWalk or Downtown Disney. At "the groove" located at CityWalk, there are teen nights that your teen might be interested. Otherwise, there are tons of stores, restaurants, and forms of entertainment available.
Weather
Most of the time (not always), Orlando has amazing, sunny weather. Not everyone loves this type of weather, but I look forward to the perfect weather every time! Especially for those winter break trips, it's great for me and almost any teenager to have the feeling of "you're going to be in sunshine soon." While you're in Orlando, even if you don't have anything planned for the day, don't spend the whole day in your hotel room. Hotels have pools for a reason! Try to stay outside and take in the good weather for as long as possible to make your teen have a great vacation, but make sure to use sun screen on a really sunny day. Sun burn can easily ruin a vacation.
Learn more: Orlando's average monthly temperatures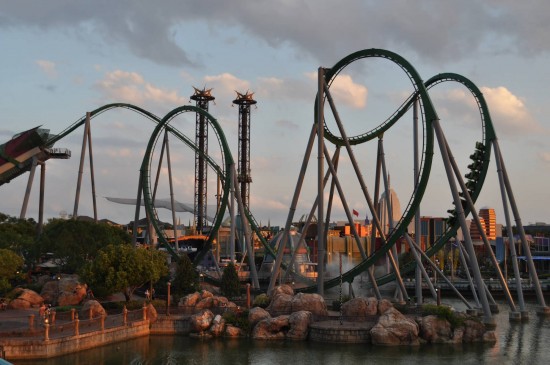 [sws_author_bio user="emilyca_" size="105″ authorposts="More OI posts by Emily" name_format="About the author"] [/sws_author_bio]