Magic Kingdom trip report – September 2012 (fall decorations, Fantasyland expansion)
On Saturday I returned in Magic Kingdom, a park I'm actually a little surprised I haven't visited since February. Now, I know what you might be thinking: If I'm Orlando Informer and not just Universal Informer, shouldn't I be visiting the world's most popular theme park a little more often? Yes, I probably should. But in all honesty, as I explained on Facebook, our daughter Noa is still too young to understand or enjoy most of Magic Kingdom. And since I am not a Disney nut myself, there just isn't much of a draw for me here right now. That isn't to say our site doesn't cover the big stuff happening in the kingdom. Indeed, we have several OI contributors who write about this park and all other stuff Disney.
But, anywho, we did find ourselves at Magic Kingdom on Saturday. Our main reason for going was to check out the fall decorations, a personal favorite of my wife's. Main Street, as usual, looked spectacularly charming in all of its autumn colors…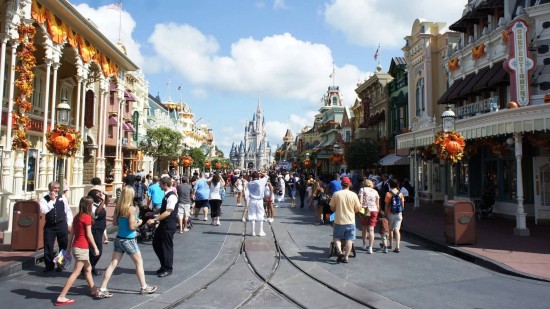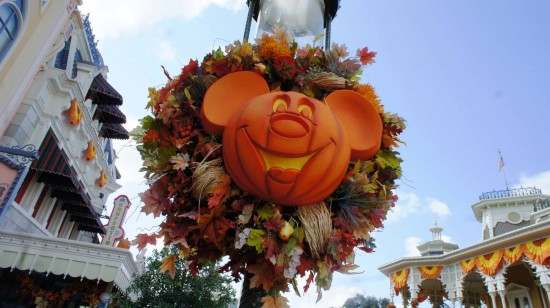 You can view the complete photo gallery at the bottom of the page.
The park had some crowds, but you could definitely feel that we have entered the slower season here in Orlando. After a quick trip on the TTA Peoplemover, which proved to be a hit with Noa…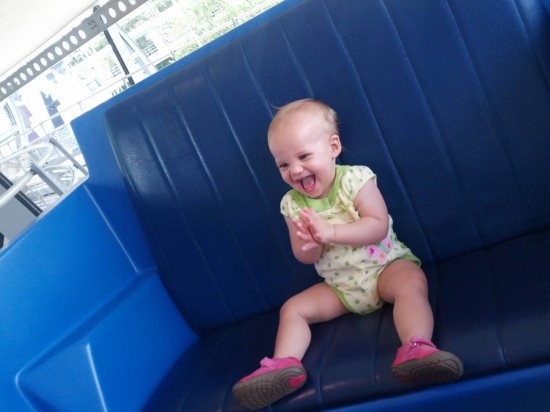 …we continued on to Fantasyland to check on the progress of the expansion.
As I noted at the beginning of the post, this is the first time I've been back to Magic Kingdom in many months. What really struck me during this visit is just how messy the place looks with construction walls everywhere in Fantasyland. I am so used to going to Universal Studios Florida and seeing all the construction there that I started to feel bad for Universal guests having to deal with it all. But after seeing that Disney guests have to deal with the same unsightliness, well I don't feel bad anymore.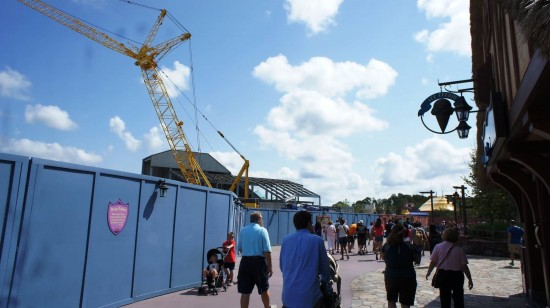 And I would be willing to put forth the argument that the construction of Transformers: The Ride and a new Harry Potter land is a bit more exciting than what's happening in Fantasyland. I hope I don't get run out of town by Disney fans for typing that!
Last update: Progress is moving ahead on the DVC expansion over at Grand Floridian…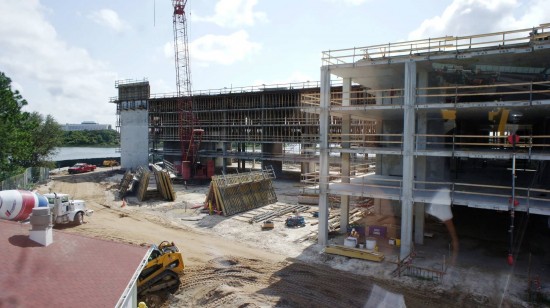 Bay Lake Tower across the "Seven Seas man-made lagoon" looks awesome, so I'm sure this new complex will be stunning as well.
Check out the complete photo gallery below for more than 40 full-screen images of Magic Kingdom and more!
Magic Kingdom trip report – photo gallery
Click any image to view it full-screen. When the full-screen image is open, click to the right or use the right arrow on your keyboard to advance through the gallery. If several thumbnails are missing, try reloading this page in your browser.