Magic Kingdom trip report & Fantasyland construction update – February 2012
This morning we headed to Walt Disney World mostly to try the red velvet pancakes at Kona Cafe. But after we were done with that excellent meal, it only made sense to jump on the monorail and check out the goings-on at Magic Kingdom.
Click any image to view it full-screen.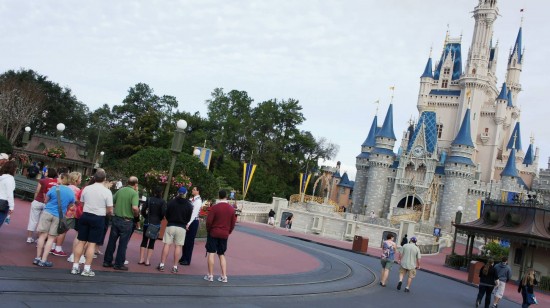 Well, first off, let me tell you that if anyone ever asks you when the best time is to visit Orlando, I have the answer: the first week in February. Last Saturday we were at Universal Studios Florida, Islands of Adventure, and Epcot, and today we went to Magic Kingdom. And the one thing I kept saying over and over again to myself was: Where is everybody?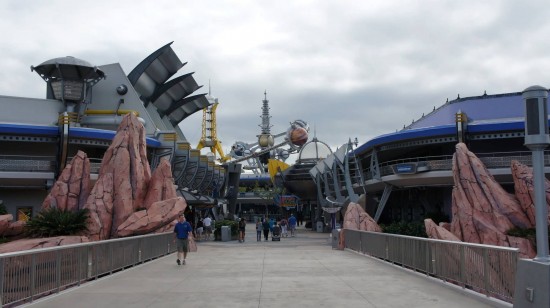 I just couldn't believe how light the crowds were at Magic Kingdom. But, perhaps it is for the best, because there are two major attractions down: Dumbo and Big Thunder Mountain. And, while we were there, Splash Mountain was also experiencing technical difficulties. In addition to the attraction closures, there is a lot of construction going on, and not just Fantasyland: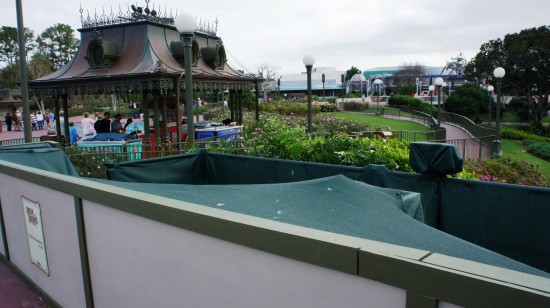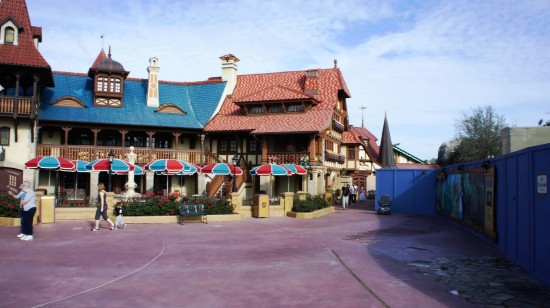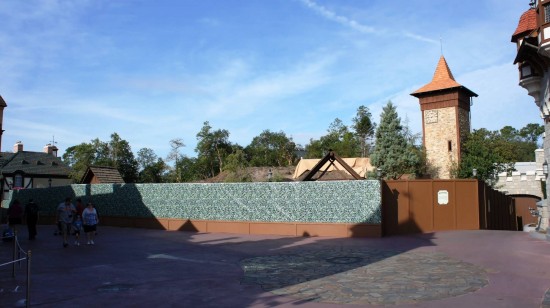 Honestly, with the small crowds and all the construction, it felt like we were at a preview opening for Magic Kingdom.
In any case, now I don't feel so bad when people complain about Universal Studios Florida and everything that is closed there at the moment (Jimmy Neutron / Despicable Me and Amity).
About the only other thing we spotted that seemed new to us is the parking lanes that have now been set up for strollers in Fantasyland: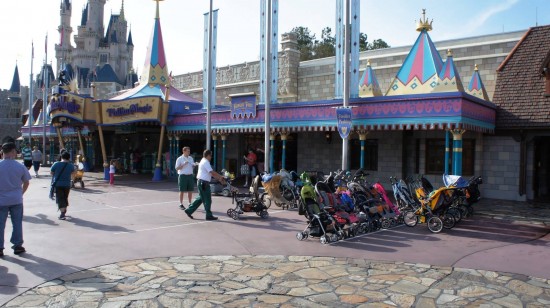 I would think that the new system works well, but of course there weren't many strollers around to be parked while we were there.
Fantasyland construction update
They are definitely working hard to get the job done in the Fantasyland expansion area. Busy, busy, busy! There are a few shots below. See the complete photo gallery at the bottom of the post.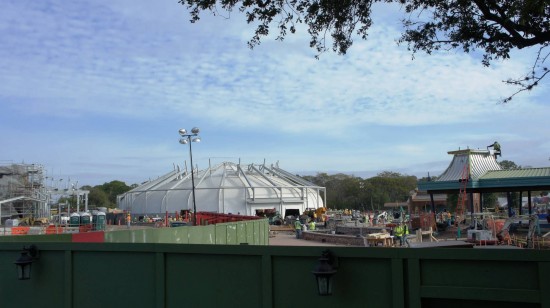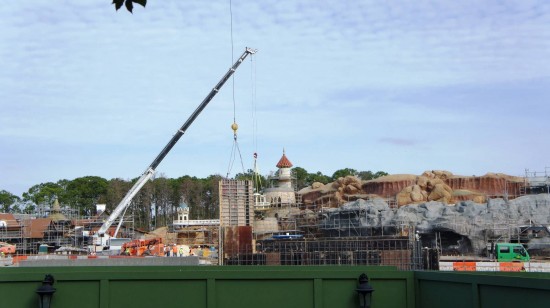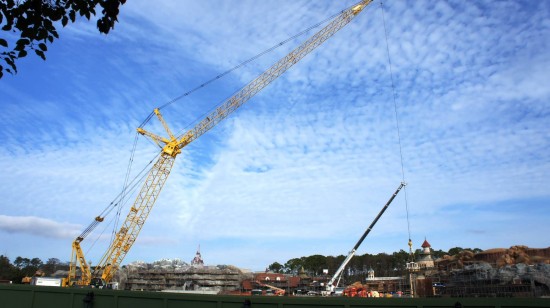 Grand Floridian Villas construction
I have to admit that the construction project at Grand Floridian interests me a little more than the Fantasyland expansion. Is that weird?
In case you haven't heard, Disney is building a 147-villa DVC property right next to the original Grand Floridian, similar to what they did with Bay Lake Tower and the Contemporary Resort. It is expected to open in late 2013.
In order to get a big enough plot of land for the villas' footprint, Disney went ahead and expanded the shoreline. Here is a video of the project shot from the monorail, followed by a photo shot from the Grand Floridian beach area:
[youtube_video]2qAv7Q-N8cE[/youtube_video]
Now if they'd just finish the walkway from Grand Floridian to Magic Kingdom, it would be perfect!
That's all I've got for this update. Be sure to check out the complete photo gallery below.
Magic Kingdom trip report & Fantasyland construction update – photo gallery
Click any image to view it full-screen. When the full-screen image is open, click to the right to advance through the gallery. If several thumbnails are missing, try reloading this page in your browser.