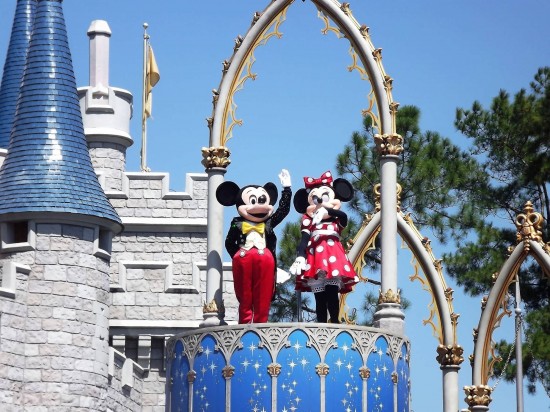 Magic Kingdom certainly evokes childhood dreams and nostalgia for a more innocent time.
"Why would you go there more than once?" some ask. "Don't you tire of going to Disney World?" others ask. If you are one of the people who feel as I do, you know the answer — it's not just about the rides and attractions, it's about the feeling that you get when you walk in. When you see Cinderella's castle and it's as if you are in a fairy tale. The ambiance of Main Street and the quaint store fronts draws you into the park. You can get an ice cream cone from the old fashioned parlor on the corner and watch children's faces light up as they see the castle and Mickey. Frontierland, Tomorrowland, Adventureland, which direction shall we start off in? Space Mountain, Splash Mountain, Thunder Mountain! Let's go!
Even though Walt himself didn't get to see the Florida project complete, it's hard to walk around Magic Kingdom and not FEEL that the dream he had came true.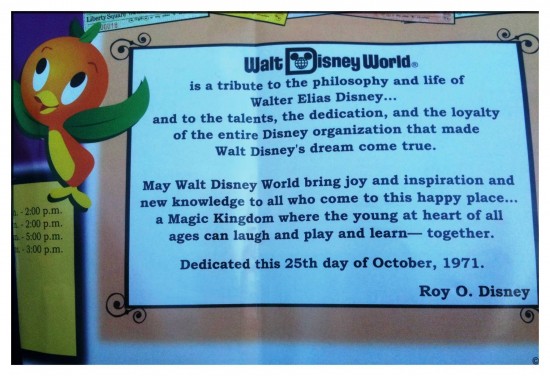 It's all in the details, and Disney excels in immersing you in their world.
In a ride like Pirates of the Caribbean, you can sense the history. Pirates of the Caribbean (Disneyland) was the last attraction that Walt Disney had a hand in designing. It eventually spawned a movie series and then was modified to include elements from that movie. Magic Kingdom's Pirates ride opened in 1973. You get a sense of this ride existing and being a part of childhoods for many years.
Everyone remembers their first visit to Disney World.
It's a shared experience that connects us somehow, and as we look at the other guests throughout the day, we get a smile — one that transcends the "I'm tired, hot, and have been waiting on line for an hour" sentiment, a smile that conveys why we are here in this "happy place." It's to have fun, to be nostalgic, to share a day with our families and friends in a place where you can leave most of your cares behind and maybe wear a funny hat, just because you can.
I took one of my nieces for her first visit at 12 years old. She went from being "too cool" for photos with the characters and feeling sorry for the "people inside the character costumes" – to screaming "Tigger" and running to get a photo op with one of her favorites. At 13. when given a choice of which theme park to visit, she chose Magic Kingdom.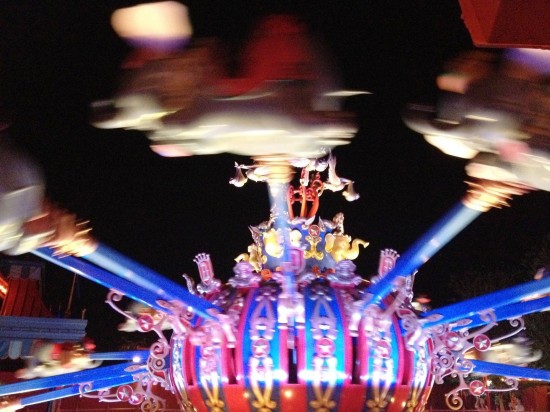 I've lost count of my visits, yet each time I find something new: a photo spot, a snack or restaurant I haven't tried, a new character meet-and-greet. Now with the Fantasyland expansion, there will be even more to explore.
I recently took another niece of mine, age 18, to Magic Kingdom for her first visit. I enjoyed looking at the park through her eyes and making new memories. She enjoyed all the rides but when I asked what her favorite part of the day was, she replied it was the Electrical Parade. Perfect. It's happy, nostalgic and magical.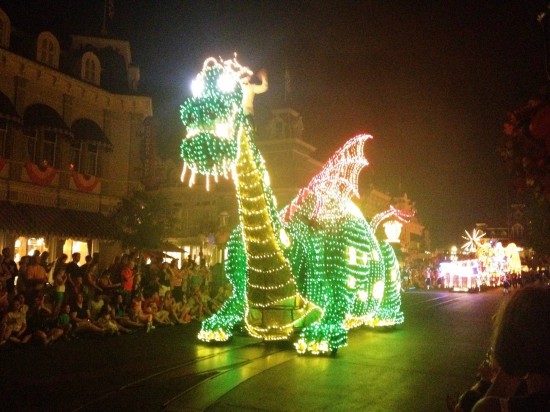 The next time someone asks me if I am going to Disney again, I will just smile and say "Yes" — because it's a happy place, and we need more of those in this world.
Photo gallery
Click any image to view it full-screen. When the full-screen image is open, click to the right or use the right arrow on your keyboard to advance through the gallery.
[sws_author_bio user="Carla.G" size="105″ authorposts="More OI posts by Carla" name_format="About the author"] [/sws_author_bio]