Maggiano's Little Italy to provide 1 million meals during the month of October to needy families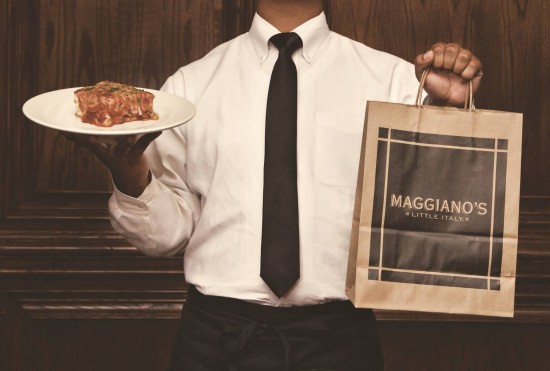 "BUY ONE, TAKE ONE, GIVE ONE!" HOW YOUR NEXT MEAL CAN FEED AMERICA
The United States may be the richest country in the world, however, over 50 million Americans are struggling with hunger. This October, join in a month long effort to raise 1 million meals for those facing hunger thanks to Feeding America, the nation's largest organization dedicated to fighting domestic hunger through a network of food banks, and Maggiano's Little Italy.
For the past three years, Maggiano's guests who order a Classic Pasta in-restaurant have received a second Classic Pasta on the house to take home, compliments of the chef. Expanding the breadth of this generosity platform to "Buy One, Take One, Give One", participating Maggiano's restaurants nationwide will make a meal donation for every Classic Pasta ordered in October to Feeding America, the nation's largest domestic hunger-relief charity.
"For more than three years, Maggiano's has expressed our heritage of generosity by giving guests who order a Classic Pasta a second dish to take home, on the house," said Steve Provost, president of Maggiano's Little Italy. "In celebration of our six millionth Classic Pasta given away, we invite guests to enjoy our gift of Classic Pastas, while helping us provide one million meals to those facing hunger through our partnership with Feeding America."
To further support the one in six Americans facing hunger, Maggiano's will honor the offer for any entrée purchased at a Maggiano's restaurant (not just a Classic Pasta offering) on October 22nd. Since 2009, Feeding America has provided over 30 million people every year with meals.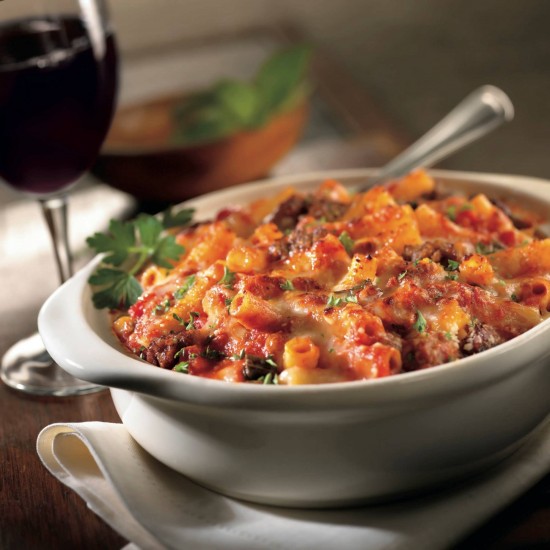 About Feeding America
Feeding America provides low-income individuals and families with the fuel to survive and even thrive. As the nation's leading domestic hunger-relief charity, our network members supply food to more than 37 million Americans each year, including 14 million children and 3 million seniors. Serving the entire United States, more than 200 member food banks support 61,000 agencies that address hunger in all of its forms.
About Maggiano's Little Italy
Maggiano's Little Italy specializes in Italian-American cuisine served in a warm and friendly atmosphere. Maggiano's menu features both classic and contemporary recipes – authentic pastas, signature salads, prime steaks, fresh seafood, regular chef specials and specialty desserts. Maggiano's 45 locations worldwide offer lunch and dinner, delivery, carryout service and banquet spaces for special occasions.
Orlando location info — Pointe Orlando, near Universal and the Orange County Convention Center