Student becomes the teacher: Learning from first time visitors to Universal Orlando
My lifelong friend just returned from a three-night, four-day excursion to Universal Orlando with his newfound wife. While such vacations are, of course, a rather common occurrence, particularly with the (still) recent addition of the Wizarding World of Harry Potter to the resort, what makes this specific trip stand out is (a) it was his first time ever visiting Universal's little slice of Florida paradise, (b) it was his honeymoon, and (c) – oh, yeah – I planned out the entirety of his festivities for him, from his arrival at Royal Pacific Resort to his last footsteps inside Universal Studios Florida.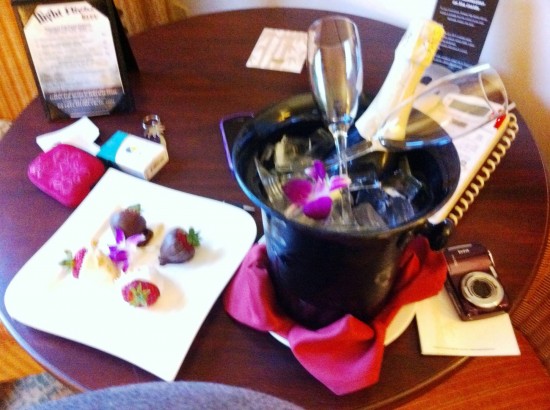 He and the missus were grateful for my assistance in assuring that they had the best time they possibly could, but, really, the joke was on them – not being able to afford to head back to UOR for at least another year, it was an opportunity for me to relive all my favorite moments and, even better, to experience, even vicariously, all the new sights that have sprouted up since my early February visit (Hollywood Drive-In Golf, Despicable Me, and a revamped Spider-Man, to name just a few).
It turns out, though, that the newlyweds were able to teach me a thing or two. After constantly – and obsessively – thinking, reading, and writing about a subject for the past year, it's always nice to have a fresh perspective on the subject, especially in regards to those items that were closed (damn you, Jurassic Park River Adventure and Classic Monsters Café!) back in the value season. And since little nuggets of wisdom are best dispensed in litany form, here is my handy-dandy list of universal Universal pointers – particularly if this is your first visit to the parks.
Ignorance is not bliss. As my friend and his blushing bride found out when first sitting down with me to go over everything the resort had to offer a month or two ago, not having any conceptualization whatsoever beyond that Universal is the home of Harry Potter most definitely does not make for a more delightful experience; the only surprises will be at how crowded everything is and at how poorly the company communicates such essentials as, say, show times in the Wizarding World. You have to know, at the very, very least, the basics: that there are two parks at Universal Orlando, that there's CityWalk, and that there's three (for now) on-site hotels. It's probably also a good idea to know just where – and what – exactly the Wizarding World of Harry Potter is.
Staying on-site is truly the best way to experience the parks. Yes, it costs an arm-and-a-leg, which is why my buddy's wife immediately dismissed staying there without giving it so much as a second thought, including looking at the long list of perks and other, perhaps more esoteric, benefits that come with that hefty price tag. Early Park Admission to both Islands of Adventure and Universal Studios Florida proved to be of huge assistance to the couple in having a stress-free vacation, but they were nowhere near as helpful as getting the complimentary Express Passes. "Dude, you can't do those parks without the Express Pass," my friend said. "You just can't." I couldn't agree more, and the amount of money they saved by not buying the passes more than paid for one night at the hotel (and saved them the additional expenses of getting a rental car, to boot). Add in the flexibility of being able to run quickly back to your room for a catnap or a quick change of clothes after getting drenched on Islands' water rides, plus the sheer beauty of the hotels, and you truly get what you pay for.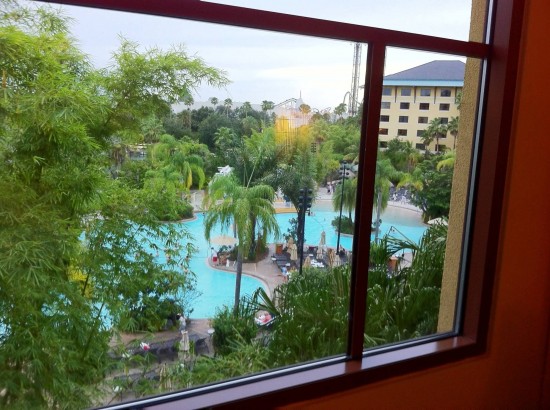 Don't buy stale chocolate. It's odd the things you notice when others go through similar experiences – and it's always the little things that are the funniest. When my wife and I got a bag of Fizzing Whizbees from the Wizarding World, they simply tasted like fruit-infused pieces of chocolate. When the newlyweds brought back a bag for us, though, the candy had Pop Rocks magically inserted into them, exploding in our mouths and making us chortle with surprise. Did Universal's culinary magicians change the recipe? Nope – it's just that the chocolates we ended up with were stale, booby-trapped, or otherwise defective. I suppose the moral of the story is to, in the words of Indiana Jones and the Last Crusade, choose wisely. Or maybe it's to never assume that you always know everything there is to know about a given subject, no matter how staunchly nerdy you are about it.
Play putt putt at night as in, midnight. Not only is it cooler than during the sweltering day, but there are also very few people clogging the course around you – and, best of all, you get to experience the thrills of flashing UFO lights in all their glory. In fact, my friend said that Hollywood Drive-In Golf was the highlight of CityWalk and some of the most fun to be had at all of Universal Orlando Resort. Given the above point, I'm not inclined to doubt them.
Have a game plan. The first full day of their vacation started with Early Park Admission to Harry Potter, of course, and that itself started with a quick stop at Ollivander's Wand Shop before the queue quickly spiraled out of control. They were the second group in line, right behind an English couple that looked at the throngs of people dashing madly to Hogwarts Castle with disdain. "Amateurs," the Brits snorted, winking at my friend and his wife. That's when it really hit home for them, they said – how knowing traffic patterns and lists of attractions and other forms of obsessive-compulsive research can save so much time, money, and, most importantly, aggravation. Because they knew to hit Ollivander's first thing in the morning, or to sneak to all the thrill rides at USF when the Superstar Parade was dancing its way down the street, or to make reservations at Lombard's in order to get the best seats in the house for Cinematic Spectacular, they had literally maximized the total amount of fun possible. They were so grateful, they came back with a heaping helping of chocolate from Honeyduke's as a giant – and much-appreciated – thank you. And speaking of which…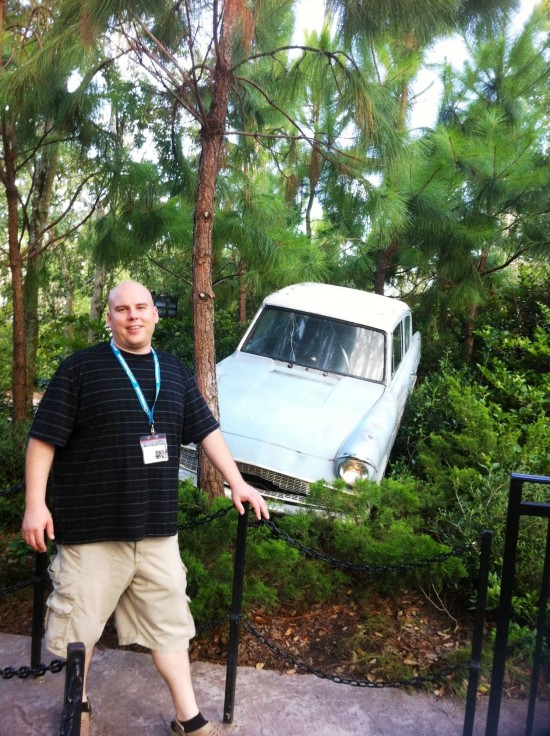 Upon arriving back home, the happily married couple rushed over and positively gushed about not only the experience they had at Universal Orlando, but also at just how easily they were able to sit back and actually enjoy it. Explaining this to me, my buddy said something – almost off-handedly – that really struck me and subsequently forced me to jot all this down: "You know, I really can see how the place would be terrible if you hadn't been there before or if you didn't have someone to help you, to explain all the ins and outs. It's like you almost have to be an expert on Universal just to understand and enjoy it."
True, indeed.
Editor's note: For those of who are not lifelong friends with Marc and who do not have his assistance to plan your Universal vacation, we proudly offer the OI Universal Center — the world's largest and most up-to-date Universal Orlando vacation planning resource!
Honeymoon in Orlando – photo gallery
Click any image to view it full-screen. When the full-screen image is open, click to the right or use the right arrow on your keyboard to advance through the gallery. If several thumbnails are missing, try reloading this page in your browser.
[sws_author_bio user="msunyata@yahoo.com" size="105″ authorposts="More OI posts by Marc" name_format="About the author"] [/sws_author_bio]