Islands of Adventure trip report – November 2012 (great things are on the way)
Visiting Islands of Adventure is always a fun experience for me and my recent trip was no exception.
Although very early in the season, I noticed that holiday decorations were up inside most of the shops throughout IOA, but were not yet outside the attractions, even in Seuss Landing, the home of Grinchmas.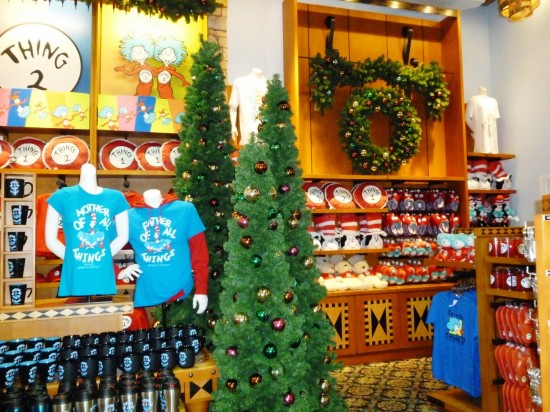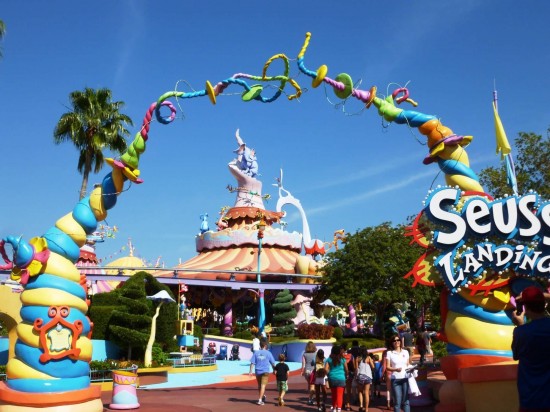 In the Lost Continent area there are now tables and chairs in the old Pearl Factory location. A large crane dominates the skyline near the Wizarding World of Harry Potter.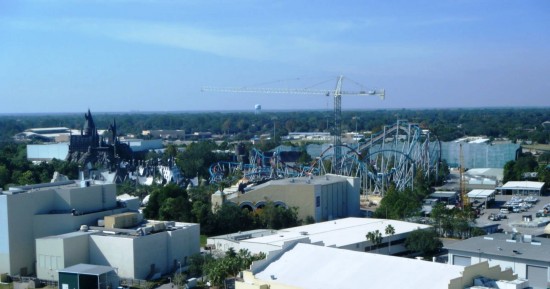 I also noticed that the construction walls before the entrance of WWoHP are moved and take up more space in the guest walkway. There are new signs posted along the construction walls that read "Great things are on the way." They certainly are.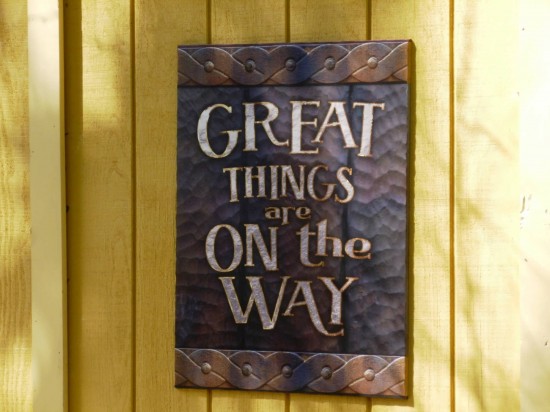 The Wizarding World of Harry Potter section of IOA was busy, but you could maneuver through the crowds much easier than during the peak summer months. Next time I visit IOA, I will tell guests in the long lines at the butterbeer carts they need to follow Orlando Informer's advice and "always check Hog's Head when trying to buy butterbeer."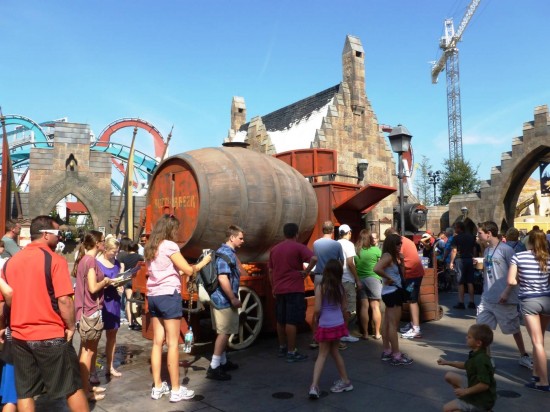 The weather was fantastic the day I visited IOA. The water rides in Jurassic Park and in Toon Lagoon were operating to the delight of many guests. My visit to IOA was well timed so I was able to see several super heroes throughout Marvel Super Hero Island during the meet and greet production. The music played over the loudspeakers during this time was loud. I felt the music added to the atmosphere of an exciting opportunity to meet one's favorite super hero.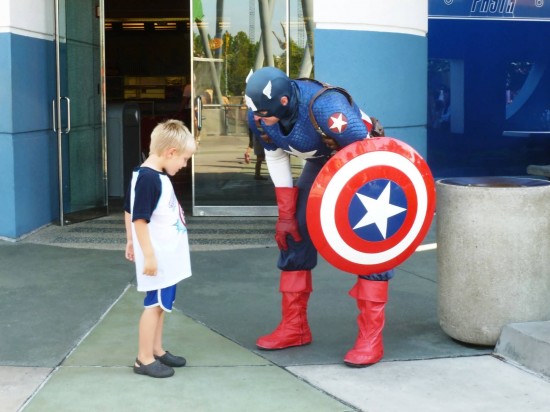 The roar of the Incredible Hulk Coaster is always a great feature of IOA. Please note, if you have loose items while riding this coaster, you will likely lose them during the ride. I observed several pairs of glasses in the netting above the walkway that serves a necessary purpose of preventing these items from hitting park goers.
The crowd level throughout IOA was generally moderate. Wait times for most attractions were less than 30 minutes except in the Wizarding World of Harry Potter, where the posted wait time for Harry Potter and the Forbidden Journey was 45 minutes. Lines for refreshments other than butterbeer were short.
Overall it's a great time of year to be visiting Islands of Adventure and I had an enjoyable day!
Islands of Adventure trip report – photo gallery
Click any image to view it full-screen. When the full-screen image is open, click to the right or use the right arrow on your keyboard to advance through the gallery. If several thumbnails are missing, try reloading this page in your browser.
[sws_author_bio user="MaureenDeal" size="105″ authorposts="More OI posts by Maureen" name_format="About the author"] [/sws_author_bio]