With all of the Minion Mayhem going on at Universal Orlando Resort lately, wouldn't it be fun to have some of your own Minion Mayhem at home? You can with these super tasty and cute minion cupcakes!
To make your Minion cupcakes you will need the following:
Box cake mix (or your own from scratch recipe.)
Frosting
Twinkies
Smarties candy
Brown sprinkles
Writing icing (black if possible – I didn't have black so I used green and blue)
Follow directions on cake mix box for the cupcakes. For a healthier option, you can substitute oil with applesauce. Once baking is complete, allow some time for cooling.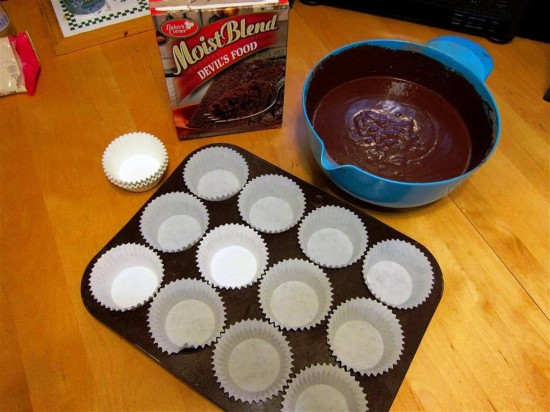 While the cupcakes are cooling you can prepare your Minions. For your minions you will cut the Twinkies in half.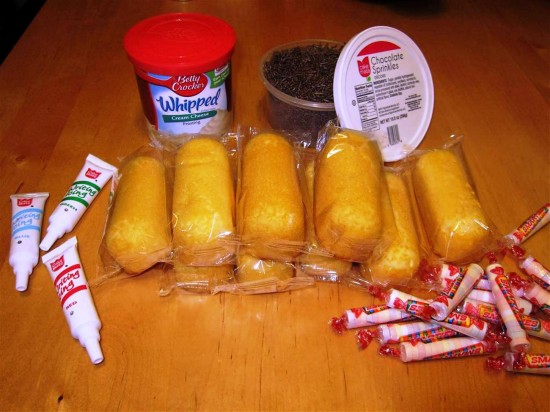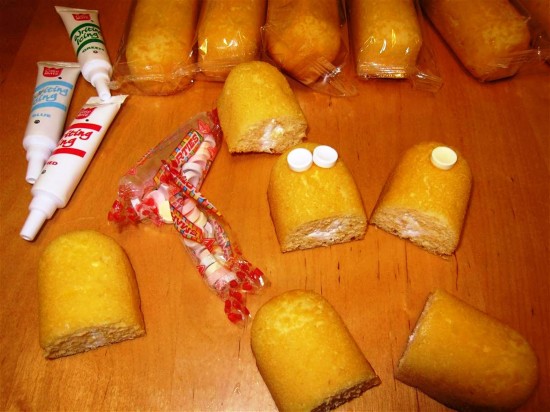 To prepare the goggles/eyes pick two Smarties of the same color. Place two dots of writing icing on the Twinkie where you want your Minion's goggles to be. This will act as glue to hold them on. Next, outline the goggles with your writing frosting and add the goggle headbands.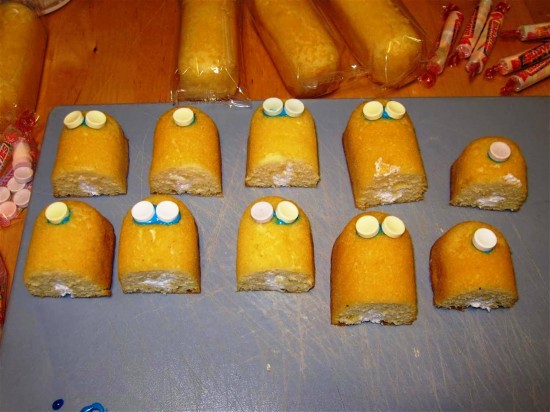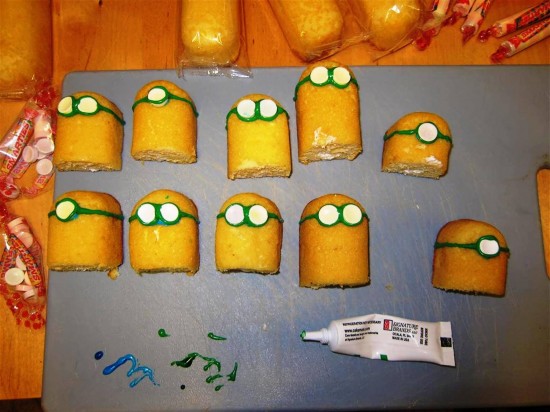 Once that is done, you're ready to place a dot of writing icing in the middle of each Smartie to complete the eyes.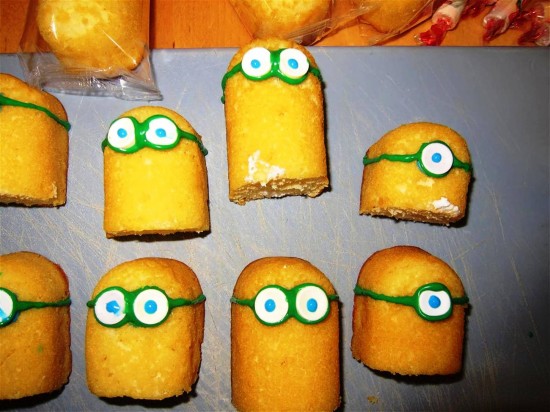 Now it's time to frost the cupcakes. I added blue food coloring to mine to match the Minion's uniforms.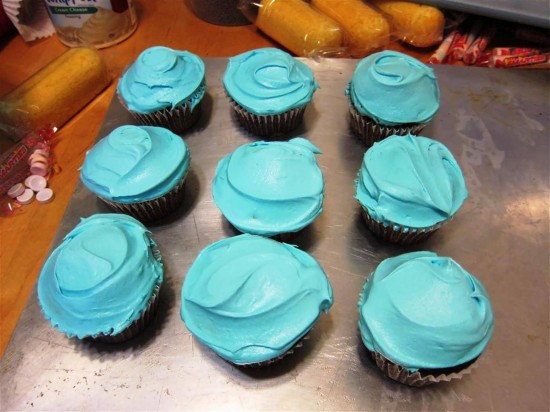 Now you can give your Minions a mouth and place them on top of the cupcakes. Next grab some brown sprinkles and place them into the top of their heads for the hair. It's fun to get creative with these!
For extra fun, I made some speech bubbles. These would be a great way to add a message to your cupcakes, Happy Birthday for example.
Your Minion Cupcakes are now complete. Time to enjoy!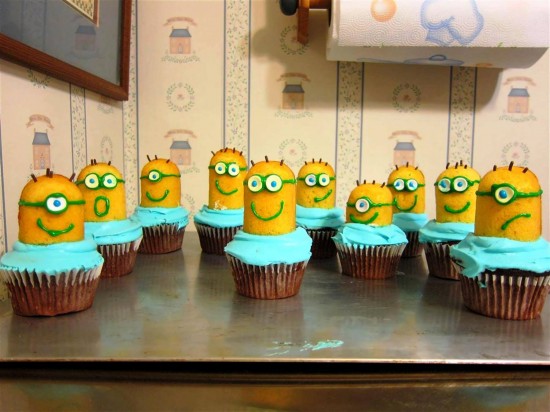 If you'd like to learn more about the attraction at Universal Studios Florida, visit the Despicable Me Minion Mayhem page in the OI Universal Center.
Minion cupcakes – photo gallery
Click any image to view it full-screen. When the full-screen image is open, click to the right or use the right arrow on your keyboard to advance through the gallery.
[sws_author_bio user="jewels" size="105″ authorposts="More OI posts by Julie" name_format="About the author"] [/sws_author_bio]