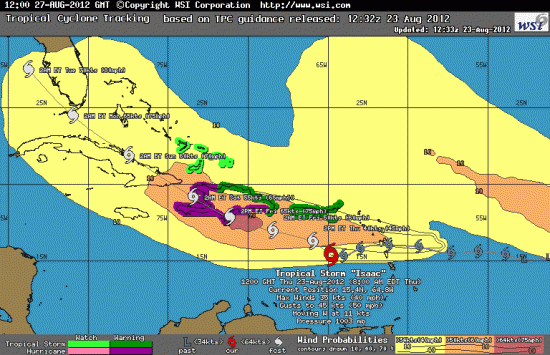 I'd like to open this post so our readers can share stories about how a hurricane, tropical storm or severe weather altered their Orlando plans. In particular, have you had to rebook your visit to Universal, Disney, SeaWorld or the other destinations in Central Florida. How easy was it to reschedule? Do you incur fees? Could you get a refund?
If you were actually in Orlando during a period of severe whether, how did it go for you? Were the parks and hotels you visited accommodating?
Leave your comments below!
Some useful links:
https://twitter.com/NHC_Atlantic
http://www.facebook.com/US.NOAA.NationalHurricaneCenter.gov