A vacation at Walt Disney World Resort is truly a magical experience, filled with thrilling attractions and world-class entertainment the entire family can enjoy. However, all magic comes with a price, and visiting the parks can demand a large investment.
But this high price tag doesn't have to put restrictions on a Disney visit! In fact, there are quite a few things to do around Disney's property that don't cost anything at all. And, as these activities are largely indoors, they can also give a welcome respite from the hot and crowded parks.
Here are a few activities that are economically-friendly and can help round out the perfect Disney vacation:
Disney Springs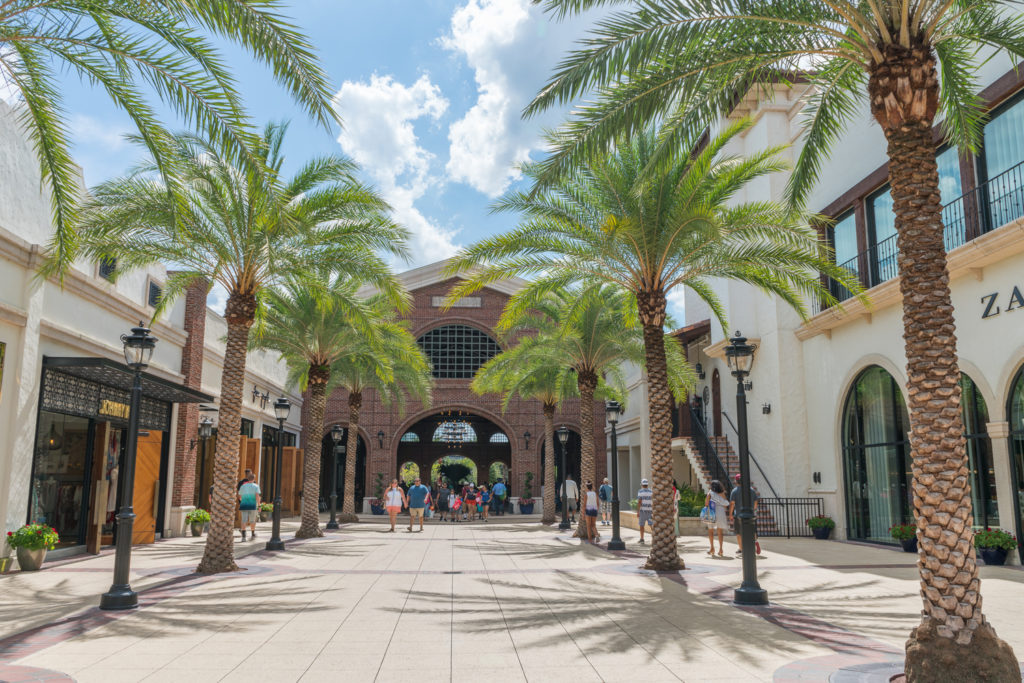 One of the most obvious free locations around Walt Disney World is the recently-refurbished Disney Springs. There is no fee to access the shopping/dinning/entertainment district, and the location also boasts free parking. On top of all that, there is no-charge bus transportation from any Disney hotel to and from Disney Springs (which runs continuously from open to close, 10:00 am to 2:00 am), and there's also free transportation from the theme parks, albeit in a limited capacity (from 4:00 pm 'til park close, and it's one-way only).
Once at the Springs, however, there is so much to do. Free music is performed throughout the different areas daily. Other entertainment options can also be found wandering around various spots, like Irish step dancers and musicians outside Raglan Road and various specialty entertainers in the Town Center. Additionally, the Marketplace has an outdoor performing venue that is home to many different school groups that showcase their talent throughout the year.
Disney Springs is also home to over 190 shops and dining establishments. With something for everyone, simple people-watching or window-shopping can be a great way to pass the time.
Disney World's hotels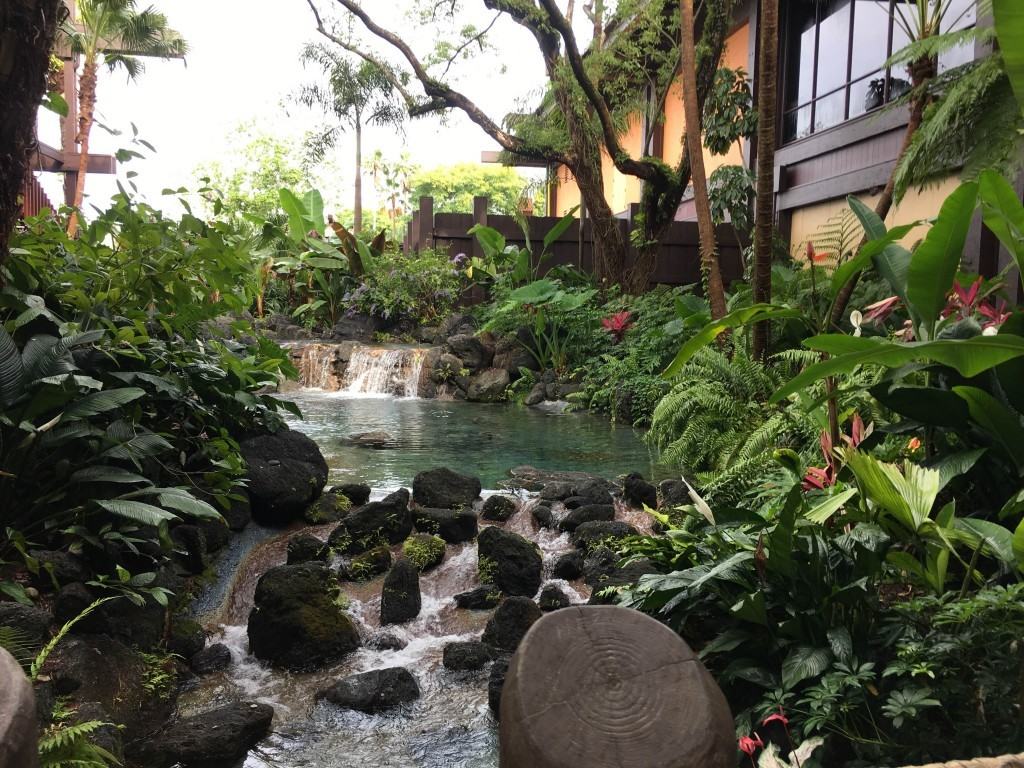 Most people tend to forget that Disney World is home to over 20 uniquely-themed hotels, many with their own entertainment options (like the piano players at Port Orleans Resort and Grand Floridian Resort & Spa). Spending time at each of these resorts is not only fun, there are enough of them to make visiting them a full day's activity.
Parking at these hotels is free, but there is also free transportation between them and the parks (and between them and Disney Springs, as we just went over). Some venues are also within walking distance from each other, like the Art of Animation and Pop Century Resorts, and then there are the three properties that are connected by monorail. Riding the monorail is a cool activity just by itself, but these three locations (the Grand Floridian, Polynesian Village, and Contemporary Resorts) are can't-miss stops on your vacation in and of themselves, due to their unique themes and impeccable service.
The Polynesian and Grand Floridian are also connected to Wilderness Lodge and Fort Wilderness Resort by boat transportation – the latter being a unique location that should also be visited by everybody. It is home to the Tri-Circle-D Ranch, which has the stables where the horses used around Disney World are kept. Visiting these animals is a free activity, and – weather permitting – horse-drawn carriage rides are also available at no cost. There are many different walking trails and campfire activities that can also be accessed gratis around Fort Wilderness's grounds.
Disney's BoardWalk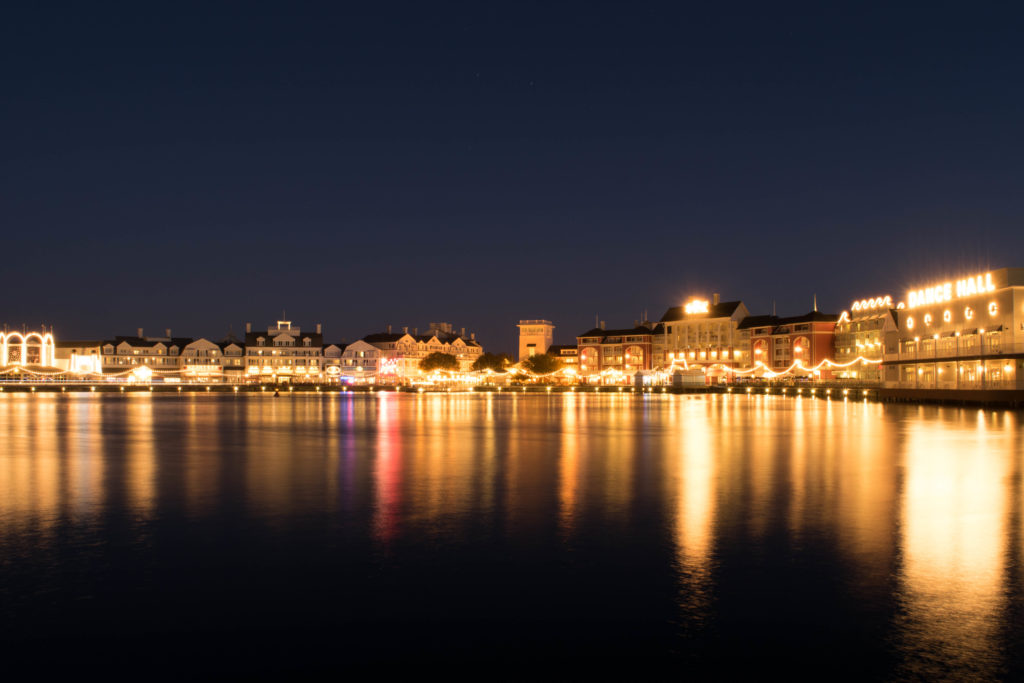 Disney's BoardWalk is another entertainment/dining/nightlife district at Walt Disney World. This oft-forgotten gem is situated between Epcot and Hollywood Studios, and it's also within walking distance of the Boardwalk Inn, Yacht, and Beach Club Resorts and the Swan and Dolphin Hotels (owned by Marriott Resorts). The BoardWalk is a great place to hang out and people-watch or to have a family picnic. Similar to Disney Springs (but less overwhelming), this quarter-mile boardwalk is perfect for a promenade on warm summer evenings. There is also boat transportation between the different hotels around the BoardWalk, which offers a nice and relaxing trip across the lagoon that dominates the area.
Disney's BoardWalk is also home to the Atlantic Dance Hall, a venue featuring music from the 1980s, '90s, and today. For those who are of age (must be 21-plus), this is a great, free way to spend an evening – and if you're willing to drop just a little for the cover fee, the dueling-piano bar Jellyrolls is also located here and similarly worth checking out.
The holidays at Disney World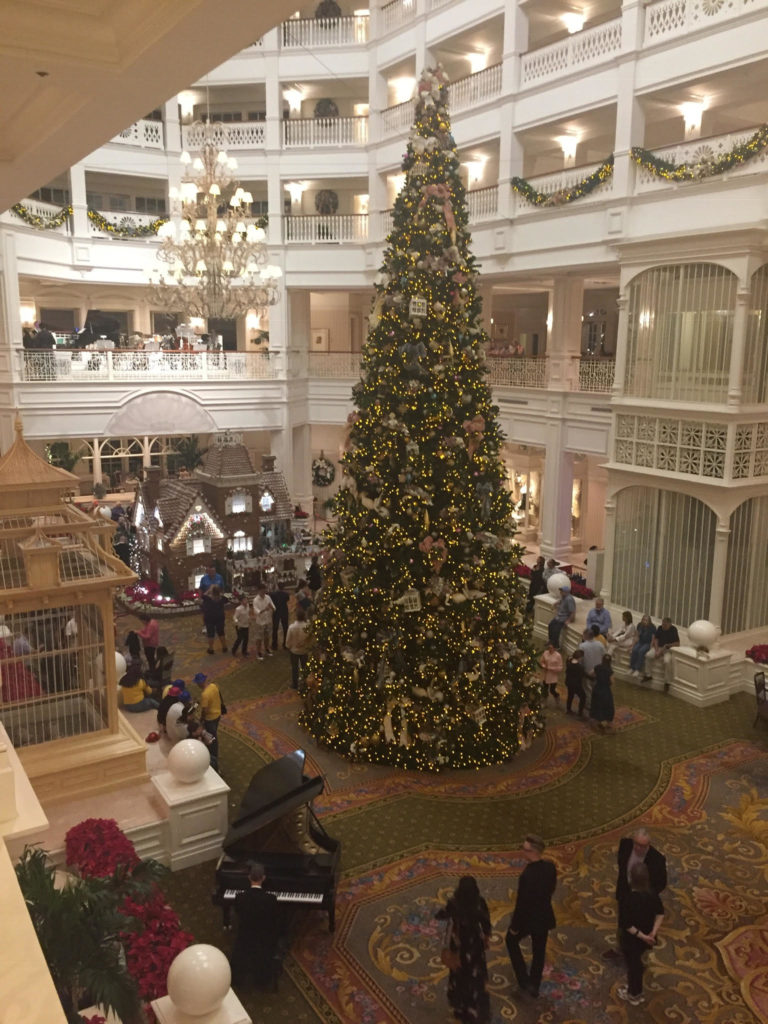 If visiting Walt Disney World Resort during the holidays, additional free activities can be found almost everywhere! Disney Springs has a Christmas Tree Trail, with over 25 trees that are each decorated with a different Disney theme. Santa Claus is also available for meet-'n-greet opportunities, free of charge (although you can choose to purchase the picture taken by the PhotoPass photographers).
The deluxe resorts are also worth visiting, as each has a brilliantly-decorated large Christmas tree in the lobby (or outside the hotel, in the case of the Contemporary). The Contemporary, Grand Floridian, and Beach Club also have incredible gingerbread constructions that, quite simply, have to be seen to be believed – the Floridian has a large-scale gingerbread house, and the Beach Club has a life-size (and edible!) gingerbread carousel.
(However, the winter holidays are not the only time the venues are decorated impressively; for Easter, oversized chocolate eggs decorated with different Disney themes are also in the lobbies of the Grand Floridian and Beach Club.)
–
Tell us all about your favorite free activities across Walt Disney World property over at our OI Community Facebook group.
And be sure to follow Orlando Informer on Facebook, Twitter, and Instagram for the latest news and tips at Universal Orlando, Walt Disney World, and other Orlando experiences.